5/5 STARS
Genre: Young Adult, Fantasy
Author: Brigid Kemmerer
Published: January 2019
Publisher: Bloomsbury
Pages: 476 {paperback}
HUGE thanks to Bloomsbury for sending me a copy of this in exchange for an honest review!
---
Initial Thoughts upon Finishing
Okay so I don't know how to THINK right now – that plot twist at the end just took the rug out from under my feet! This book is amazing! I loved it! The diversity! The plot! The characters! AHHHH. You NEEEED to pick this up. Coherent thoughts shall follow along shortly, right now I must go stare into a void and digest all that has just happened.
---
A Curse So Dark and Lonely
If you somehow missed, let's start with saying this is a bloody fantastic retelling of Beauty and the Beast. I would go as far as to say I preferred it to the original. SMITE ME, DISNEY, BUT I MUST SPEAK THE TRUTH.
This story follows a sassy, strong-willed girl called Harper who has Cerebral Palsy. She is my hero. I loved that whilst she had a disability, the book didn't make a song and dance about it and she was definitely still ten times more badass than I would've been despite the obstacles in her way from her disability.
She lives in D.C. and her family is caught up in some bad, bad business. On the look-out for her brother whilst he's doing his business, she notices a strange man with a woman – who then ends up unconscious and Harper knows she has to intervene – is the man going to kidnap her? Rape her?
Attacking this man, who we later come to know at Grey (SPELT RIGHT, YAAAS) with what is essentially a crowbar, she finds herself whisked away to an alternate dimension (reality? world? eh?) and stuck in an enchanted castle.
The curse is the same as it's always been when it comes to Beauty and the Beast: the girl must fall in love with the Prince, but when he's doomed to transform into a monster who kills everyone in his kingdom at the end of each season (which is about 3 months), how could she? This has been going on for 300 years+, and so Grey has brought back a difficult woman each season in the hope she will fall in love with the prince and break the curse.
---
Why This Will Blow Your Socks Off
This book is so much fun. We have one of my favourite cast of characters starring throughout that I have read in a long time. Harper is perfect, she counters the lacklustre attitude of Prince Rhen perfectly throughout and is constantly on the go to save this or that. Meanwhile, Prince Rhen and the Guard (who was stealing the women), Grey, are left to trot after her and pretend they were parts of her heroic plans.
I loved that from the start Harper says NO to being kidnapped! Yay! No damsel in distress here! She attacks her captors at every chance, determined to get back to her dying mother and struggling brother. She is not wooed by the riches and honied words of the Prince, no sir! She even falls inelegantly down a trellis in an escape attempt. That's MY kind of hero.
The relationship that (doesn't, #lol) form between Rhen and Harper was also spine-tinglingly good. I can't help myself, I was totally waiting with bated breath for them to fall in love with one another. But Kemmerer had such a good balance between giving us readers what we want and writing and seriously solid fantasy without making the girl pitiful.
You see, she added in some wonderful complexities to this traditional fairytale. Harper is a kind-hearted person and wants to return to her family. No matter how prettily Rhen bats his eyelids, not once does she lose sight of her own priorities. I love this.
It's also the last season for the Prince and if he doesn't find someone to fall in love with him, he will become a monster forever/die and the people in his kingdom will suffer greatly. The Enchantress in this story is proper evil too, which I liked. It was a better reason than simply the Prince being a poohead for her to curse the castle. That being said, Rhen is still a poohead but the evil + poohead = curse makes for a better formula.
---
Emberfall
Emberfall is the kingdom in which all of this is happening. I wanted to take a moment to just appreciate how good of a job Kemmerer did in some quiet world building that wasn't time-consuming but still managed to create something epic?! I loved this world so much.
The people that we meet along the way and the slow (but not too slow) building of the world itself was fantastic. This has to be one of the best examples (is it? am I just too excited now?) of world-building whilst keeping the damn book under 500 pages.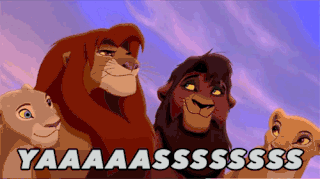 ---
The Characters
And of course, I need a moment to gush over certain characters. Harper, as I've said, was my hero. I thought it was really interesting with her having cerebral palsy; I, myself, having limited experience with this disability won't say any more on the topic because I don't know how good a representation it was (but to my inexperienced eyes I thought Kemmerer did a fantastic job highlighting an imperfect hero). I just loved Harper's attitude and the depths to which she cares about others.
Rhen was probably my least favourite character? He's not bad, he's just not exciting compared to Harper. He's a Prince and a solid guy but when you have someone who struggles walk charging off on a horse to save a peasant whilst he mopes around the castle, can you blame me for calling him out? I'm really excited to see where his character goes in the rest of the series.
Grey was THE BEST I LOVE HIM I WANT TO BE TEAM GREY ALSO A LITTLE SAD THAT HIM AND RHEN WEREN'T A THING BUT THAT'S OKAY.
Freya was also a star. I loved the motherly affections she had going on for Harper. Top notch.
---
Summary
This book ends on ONE HECK of a plot twist. I'm so ready for book two and I cannot wait to see where this series goes. I honestly had thought that this was a standalone but SHEESH, I'm so glad I don't have to say goodbye to this world just yet. GO READ THIS.
---
Grab a Copy!
I am an affiliate with these companies. By using these links to purchase books you are supporting Upside-Down Books!
Get free worldwide shipping and great prices with The Book Depository and Wordery!
Support an Australian company with Angus & Robertson and get free shipping on orders over $60!
Support an Australian company with Booktopia and enjoy flat rate shipping for AUS/NZ!
---
 You might also like . . .
---
Have you read A Curse So Dark and Lonely?
Share your thoughts below!
---

~~ Kirstie ~~