Ready for some new and exciting releases? I know I sure am. I do apologise for the lateness of this post but there were SO many new releases for May that it took me forever to sort through them all. I've been enjoying so much keeping an eye out as each month rolls around for the sparkling new releases to hit the shelves of our bookstores. It never ceases to amaze me how many exciting new ideas there are!
May is no exception. There are certainly some books coming out this month that are highlighting my year and I can't wait to buy/read them. So, let's take a look!
---
FANTASY
We Hunt the Flame | Hafsah Faizal

RELEASE DATE: 14th May
Yay! A dark and stabby fantasy novel! My favourite. We have a curse, a prince of death and assassinations. Oh and a girl pretending to be a boy. There's a war coming and a quest to find a long lost magical artefact. Yep okay, I'll stop talking – I can see you've already pre-ordered your copy.
Nocturna | Maya Motayne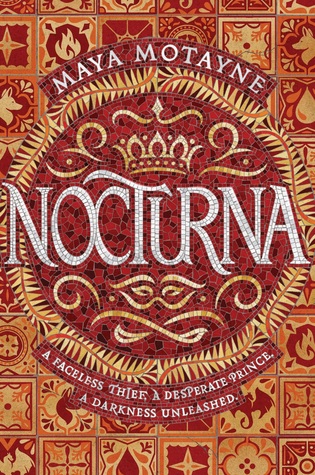 RELEASE DATE: 7th May
A face-changing thief, a risk-taking prince, a fantasy world and a gorgeous cover? OH BOY I am excited on just that alone! This sounds like a real mesh of mobster/fantasy dramas and I'm so intrigued. With have the death of the prince's brother, the awakening of an ancient power and the fate of a kingdom resting in the hands of these two unlikely comrades.
The Candle and the Flame | Nafiza Azad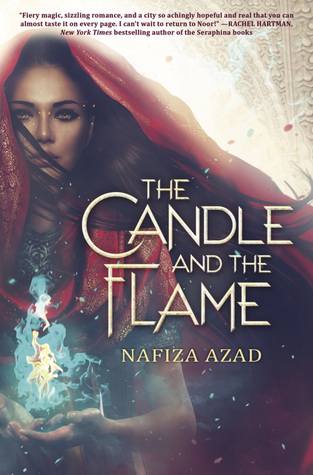 RELEASE DATE: 14th May
There is talk right at the beginning of the blurb for this one about the MC living on the Silk Road. Not gunna lie, stopped reading at that point and am ready to get a copy on that alone. This sounds super rich in fantasy details and world building and I'm super excited about it. It's an Indian inspired fantasy featuring fiercely independent women and the tale follows an almost decimated city thanks to some djinn and an unsettling change of powers.
Dark Shores |

 Danielle L. Jensen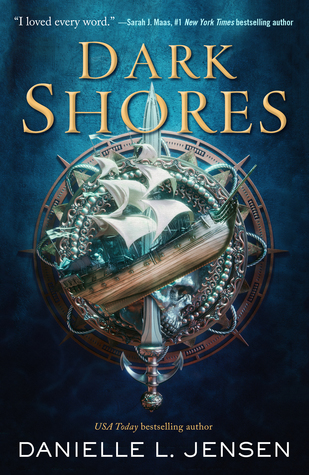 RELEASE DATE: 7th May
I am definitely hyperventilating with excitement in anticipation of this book. PIRATE GODS PEOPLE. Okay I don't know if 'pirate gods' is accurate but basically, people are trying to cross the high seas and only one group of people know how to do it. The gods are meddlesome and make everyone's life hard. And there's a rule: east must never meet west. We have two very different main characters thrown together on a quest with threats of blackmail if they don't comply. They must sail for conquest and risk everything. Gah, just go read the blurb, it sounds fabulous.
The Bone Charmer |

 

Breeana Shields

RELEASE DATE: 21st May
This sounds really interesting! It's a fantasy set in a village where Seers read bones and bones are the source of all magic. The MC's mother is a bone charmer and soon she becomes fated (by a reading of the bones) to be trained as one too. She's also match-made with a boy (from another bone reading) who she really doesn't like. I'm curious to find out more about this world.
The Ember Blade |
Chris Wooding
RELEASE DATE: 2nd May
Here's a mammoth (800+ pages) epic fantasy that I'm itching to read. It's set in a fantasy world where the MC has always followed the rules. But when his father is executed for treason and him and a friend are thrown into the mines to work there for the rest of their lives, he begins to question things. Rescued by a man oath-sworn to help him, he learns the key to a revolution is to try the ember blade. The only question is how he will get to it when it's so heavily guarded.
Lent | 

Jo Walton
 RELEASE DATE:  28th May
Jo Walton is always such an amazing writer and this book sounds like no exception. It's fantasy/historical fiction and in the words of the blurb is a magical re-imagining of the man who remade fifteenth-century Florence. Need I say more? No, I don't think so.
---
SCI-FI
Aurora Rising |

 Amie Kaufman & Jay Kristoff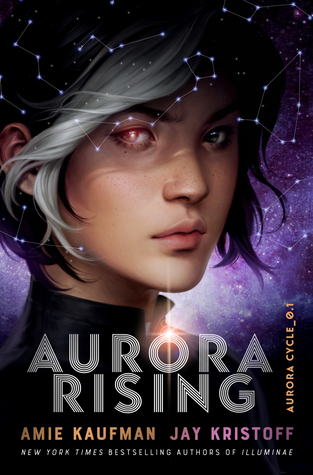 RELEASE DATE: 7th May
A new sci-fi from the lords of sci-fi themselves! I've still yet to read any of their books yet but I'm sure I'll get around to it one day. This book has been getting ALLLL the hype. It's crazy. I probably won't be diving to pick this one up myself because I feel so left out of it not having read any of their others! One day!
The Farm | Joanne Ramos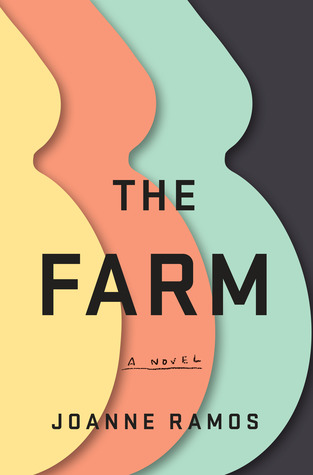 RELEASE DATE: 7th May
This sounds absolutely haunting. It's a dystopian unlike any I've read (okay maybe a little like The Handmaid's Tale). Women can apply to this program where, for 9 months, they are treated like royalty. Organic meals, fitness trainers, daily massages – you name it! And you get paid for it. But there's a catch. For those 9 months, you are to produce a baby for the wealthy. This is meant to be a very thought-provoking book full of interesting concepts and challenging ideas.
Girl Gone Viral |
Arvin Ahmadi
RELEASE DATE: 21st May
This, I am intrigued about. It sounds so similar to Ready Player One so I'd very much so like to hear some reviews on it. It's about a girl who's really good at creating her own world in virtual reality. Just like in Ready Player One, the founder of the company for this virtual reality platform has announced a competition where the winner gets to meet the founder. The MC's father has disappeared and she wants to win because she thinks the founder might know what happened. So I don't know, it's a bit too similar for my liking but the blurb certainly has potential!
The Kingdom
|
Jess Rothenberg
RELEASE DATE:  28th May
GUYS. This sounds so insanely interesting. The basis of this book is that in The Kingdom (TM), happily ever after is a rule, not a promise. There's an immersive fantasy theme park where people can do awesome stuff like soar on the backs of dragons, and extinct creatures roam the earth.  The main character? She's one of the seven princesses in this kingdom and is engineered to make dreams come true. And then she's accused of murdering someone and it all goes downhill. LIKE ANY GOOD SCI-FI/FANTASY, AM I RIGHT?
---
HISTORICAL FICTION
Romanov | Nadine Brandes

RELEASE DATE: 7th May
I could not even begin to tell you how excited I am for this. I am veritably broke right now but if I wasn't, I would have this pre-ordered. Hands down. I'm so excited about this fantastical, historical fiction on the lost princess Anastasia. LIKE SERIOUSLY. You have no idea how much I'm anticipating this release!
Mistress of the Ritz

 

|

 Melanie Benjamin
RELEASE DATE: 21st May
*Heavy breathing* Historical fiction set in WWII about the French resistance? YES. Why do I love this so much? I don't know, I blame Kristin Hannah. This is about an American secretly working for the resistance in Paris hosting Nazis in the Ritz hotel. #Sold
A Bend in the Stars | 

Rachel Barenbaum

RELEASE DATE: 14th May
Russia in historical fiction is hot in the press this month, it seems. We have a WWI story here set the rocky year of 1914, Russia. Our main characters are Jewish. One of the MC's is on the verge of becoming one of Russia's first female surgeons and there's a bunch of other stuff going on that all gets terribly disrupted by the outbreak of war. I'm down.
Where the Desert Meets the Sea | Werner Sonne
RELEASE DATE: 1st May
Now, this is something a little different. I haven't ever read a book set in Palestine and this takes place there just after the events of WWII. Our main character has survived the concentration camp Dachau (the first Nazi concentration camp opened, made for political prisoners, located in Germany). She arrives in Palestine seeking refuge with her only remaining relative, her uncle but tries to commit suicide when she finds out that he is dead. The story takes off when she forms a bond with something who saved her life in hospital and she becomes involved with Palestine's turbulent political state, ultimately joining the Zionist fight for Jerusalem. I am SO interested in this, it's not even funny!
The Flight Portfolio
|
Julie Orringer
RELEASE DATE: 7th May
This sounds amazing. It's another WWII story about saving Jewish art and people as the wave of Nazis came through destroying so many precious things. The year is 1940 and our MC is an American journalist who has three thousand dollars and a list of Jewish artists he is to try and save in a matter of a few weeks. This will certainly be a gripping tale, I'm sure!
The Daughter's Tale |
Armando Lucas Correa
RELEASE DATE: 7th May
Another WWII story but this time set not only in Germany but in Berlin. It's a multi-timeline perspective, swapping between 1939 and 2015. It follows a family who loses everything as the Nazis begin their regime and the father is sent off to a concentration camp. The rest of the family fled on a ship to Cuba. The modern-day timeline links back to this story as the younger generation discovers what happened. I really like the sound of this one!
The Song of the Jade Lily
|
Kirsty Manning

RELEASE DATE: 14th May
This is actually a setting I've come across before and wanted to read about, but have still yet to do so. This book is set in Shanghai looking at the Jewish refugees fleeing Hitler. I don't know much at all about these refugees or what happened to them whilst they were in China so I'm very curious to read a book about it! This book flips between two perspectives, one in 1939 and the other in 2016.
How We Disappeared |
Jing-Jing Lee
RELEASE DATE: 7th May
There are a lot of WWII stories coming out this month and this is no exception. This time we're looking at Singapore during the war and following characters who lived in a village that was taken over by the Japanese. Again, this is a dual perspective between 1942 and 2000. It's looking into the secrets held by the two main characters, particularly the fact that the female MC from 1942 was captured as a sex slave for 'comfort' by the Japanese. I think this could be quite a heavy and emotional read.
The Confessions of Frannie Langton
| 
Sara Collins
RELEASE DATE: 21st May
Another interesting historical fiction! This time set in 1826 and it questions whether the lady on trial at the Old Bailey in London really could have killed the only woman she ever loved. We're going to get a revealing story, from the plantations of Jamaica to her life as a maid in England. I think the blurb sounds really interesting for this one and it's something a little different so I can't wait to read it.
The Doll Factory |
Elizabeth Macneal
 RELEASE DATE: 2nd May
Historical fiction set during the Great Exhibition in London, 1850. This follows a female MC who is an aspiring artist. From a chance interaction, she is asked to model for a pre-Raphaelite artist but on the condition, she sets: that he teaches her to paint. But from the sounds of the blurb, this book is going to have a very dark twist.
---
CONTEMPORARY
Again, but Better |
Christine Riccio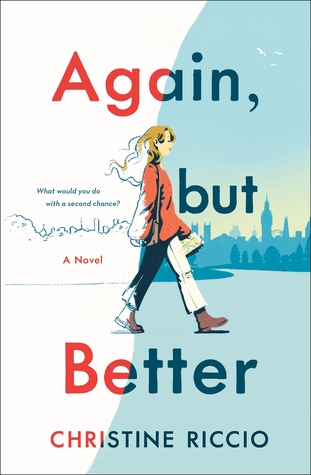 RELEASE DATE: 7th May
The book we've all be waiting for, am I right? I'm sure 90% of us following Christine on YouTube and we've heard endless things about her writing process for this book. This is a college-based contemporary with ALL the hype. I'm very curious to see what it's like!
With the Fire on High | Elizabeth Acevedo
RELEASE DATE: 7th May
This has some wickedly good reviews/ratings going for it already. Also a gorgeous cover! The story sounds like it may well be a tough and emotional one with a mum who loves cooking doing everything she can to get things done whilst tackling responsibilities.
Other Words for Home |
Jasmine Warga

RELEASE DATE: 28th May
This is middle-grade fiction but it sounds really interesting (although the blurb sounds quite young so I'm worried the book will be quite young too). It's about a girl and her mother who are Syrian refugees who fled to America. They left their family behind and are now trying to settle in America and make a life for themselves there.
---
THRILLER & MYSTERY
Westside
|
W.H. Akers
RELEASE DATE: 7th May
This sounds great! It's actually a historical fantasy – but firstly a mystery – set in New York. The East and West are divided. The West is a wasteland overrun with hatred towards technology. No-one wants to live here and all with common sense have fled to the prosperous East side. So it's just the scrum left in the wasteland – and our detective. She does some really cool sleuthing to solve strange mysteries and honestly? I just need to read this (go have a read of the in-depth blurb to get a better idea, I can't do it justice).
---
And that's a wrap!
What books are you looking forward to reading in May?
---

~~ Kirstie ~~