The dreaded slump. The horrible slump. The unctuous, execrable READING SLUMP. This is something that's been on my mind all year because I feel like I had so many years of power reading, chomping through many books I loved and hitting my Goodreads reading challenge with ease. And then this year . . . last year . . . mmm, not so much. I'm blaming the slump.
The hardest thing about being in a slump, when it's a long-term slump, is trying to get yourself out of it SUCCESSFULLY. See, I've had a few moments of believing that I'm back on track and then you read one book that doesn't blow your socks off and FLUMPPP. Down you go.
So today's prompt for Top Ten Tuesday – hosted by That Artsy Reader Girl is – Books To Pull You Out of a Reading Slump.
Right now, I'm feeling pretty good about my reading – I'm excited about it, I'm keen to do some blogging, I'm an eagre beaver to take bookstagram photos. Life is good. But it's always EVEN BETTER to have a go-to pile of books that'll do the job to remind you why you love reading.
Personally, I hardly ever re-read. So! This is a list of books I've thoroughly enjoyed that got me out of reading slumps and ones you can trust to do the same for you. Enjoy!
---
1. Tiger's Curse


by Colleen Houck
My beloved. My one and only. My FAVOURITE BOOK OF ALL TIME. Okay this one I do re-read. I love Houck's writing and I know I can always dive into one of her books for a well-rounded (and researched!) fantasy escape with gorgeous (literally) characters who will whisk me away to somewhere awesome. I always want more breath-taking fantasy reads after finishing one of her books.
---
2. The Hate U Give


by Angie Thomas
This was a recent read of mine and I'm telling you, you need to read it. It's so goooood. It'll make you want to binge on books – especially contemporaries. Point aside for the important message given in this book, it's a brilliant example of how a good contemporary is written. And obviously it's a poignant read. One you won't be able to put down, guaranteed.
---
3. Ranger's Apprentice


by John Flanagan
Seriously, if you're down in the dumps and need a good cheering up and a solid kick back into the literary world, you CANNOT go wrong with this series. I'm slowly making my way through it, with three left to go, and I love to savour them and save them up for a rainy day when I can just gleefully tear through the pages. It's light and easy reading with a solid dose of hilarity.
---
4. The Book Thief


by Markus Zusak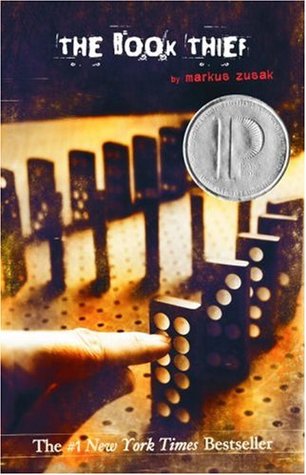 If you're into your historical fiction like me, this is an excellent (if sad) read to pick up to get into the genre, back into the genre or to re-read and live it out all over again. It's such a well-written book and the narration is perfect. So much praise for this book, I can't see how you won't like it.
---
5. Carry On


by Rainbow Rowell
In for a bit of light-hearted fun? Methinks YES. Rainbow Rowell is brilliant and Fangirl would definitely fit the bill but Carry On is just so funny! You don't have to have read Fangirl to dive into this one and it's certainly one you could re-read over and over again.
---
6. Saga


by Vaughan & Staples
Honestly, one of the best remedies to feel disheartened about your reading when you feel like you're making no progress, is to pick up a graphic novel. Once you find one you love, you'll be so into the graphic novel world. Saga is definitely mature content (sorry all ye little ones in the crowd – faar too many crude sex scenes) but it's quick, fun and just pure brilliance.
---
7. The Upside of Unrequited


by Becky Albertalli 
I recommend this one over Simon vs. the Homo Sapiens Agenda for the simple reason that I found the main character's mental thoughts and spirallings to be so relatable to so many people. However, in truth, either book would most definitely haul you out of a slump. Easy, fun reads with beautifully real characters you can practically TASTE.
---
8. Me Before You


by Jojo Moyes
If you need a good cry and laugh and cry again then Moyes is you gal. Me Before You is a slightly bigger book but one you'll flip through until the end. The story is addictive and raw with emotions. It'll leave you inspired to read more and live your life to the FULLEST.
---
9. Grave Mercy


by Robin LaFevers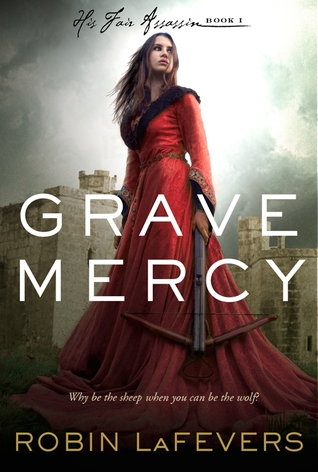 If you're in need of a fantasy you haven't read before but want less Hogwarts and more arrow shooting then head this way. Grave Mercy is the beginning of a trilogy and is so unique in it's storyline and with a sizzling romance. Highly recommend it for picking you up no matter what – and certainly to pull you out of a slump.
---
10. Harry Potter


by J.K. Rowling
Speaking of Hogwarts, you can never go wrong with Harry Potter. I think a lot of people talk about our beloved, magical series that we binge on all the time. But I'm not sure enough of us actually dive back in and read it – we're always telling ourselves we will. Do yourself a favour and next time you're feeling slumpy ACTUALLY read an HP and shock yourself with all the things you've forgotten and just how bloody brilliant Rowling is at writing.
---
That's a wrap!
Let me know down in the comments below what books get you out of a reading slump!
---

~~ Kirstie ~~