Hello friends! Oh wow is it good to see you again and be typing *stretches fingers dramatically*. I have MISSED this blogging world. If you're an avid reader of my blog (and obviously you are because #humble) then you might've noticed I sneakily snuck a review up on my blog (*distant gasping*) because REJOICE. Kirstie has returned.
Oh, what wonders will I bring you today? What could we POSSIBLY be about to discuss? Well, let me tell you (that's my job here, you see). Everyone likes to make lists and all that joyful nonsense at this point in the year and I think that's a jolly good idea. Lists are brilliant. They allow you to look at your life and go YEP – I could never tick it all off, making hot chocolate was the right decision after all.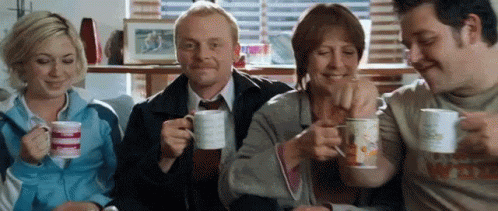 So here we are. Let me show you how to get your reading life in order once you've hit July, fallen over and landed face-first in a pile of dragon dung straight from chapter 34.
---
Do You Have a TBR that is Out. Of. Control?
The correct answer, is yes. If you are a bookworm then there is exactly a 0.01% chance that you don't have a pile of books that are sitting there, neglected, waiting to be read and nibbling on the dust that doth speckle their spines. Coming from someone with over 200 books on her bookshelf that are unread, I think I have a few worthwhile pointers of how not to freak out about your predicament. If you, therefore, fall into that slender group of 99.99% then let's look at what you should do presently.
Have a quick look at that bookshelf/mound of books/collapsing Eiffel Tower of books about to crush your soul and allow yourself cry one tear. BUT JUST ONE, DON'T LET THE MUGGLES GET YOU DOWN.
Give it a good, long, hard, devilishly handsome look and see if that solves any problems (worth a shot).
Get your pen and paper (or if you're feeling particularly daring, a pencil and sharpen it until it looks similar to Sting (that's a famous sword (in case you didn't know (but you did))).
Are you sitting comfortably? Good. Then let's begin.
---
Do you have a lot of unfinished series?
This is a problem I find that has crept up on me from the exact moment that I gasped with glee and said, "Hey! I never leave series unfinished!" – next minute *A Song of Ice Fire hits my head*, *Divergent clips my shoulder*, *every Robin Hobb book ever teams up with Terry Brooks' collection and takes me out from the knees*.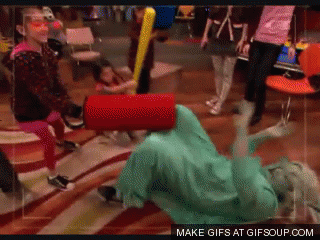 Finish those series before you buy the first in a new one. This, I think, is a good place to start. You probably have a buying addiction (it's fine, it'll never go away so mostly just give up hoping it will). Putting a slight retraining order on yourself when it comes to abandoning series is never a bad idea – by picking up those sequels you've been avoiding like a Night Fury and getting them read will reduce your stress, guaranteed. How? You'll have a sense of accomplishment as you look back and go, ah yes, remember that time I slayed that series and actually finished something for once in my life? Yes, that was a good day.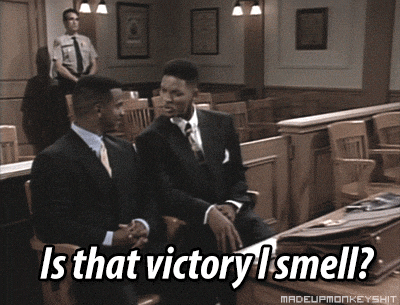 So FINISH. YOUR. STICKY. SERIES. Don't let them stick to your shelf and/or conscience anymore. Plant your bottom on the nearest sittable surface and face your fears; you never know: your favourite character mightn't even die (unless it's a book by George R. R. Martin, of course).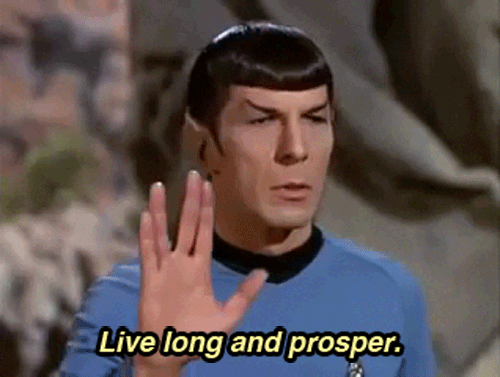 ---
Do you have small books hiding between those big ones?
Have you still not read Quidditch Through the Ages? Thumbelina? A Bad Beginning? Or a likewise teeny tiny itsy bitsy collection of printed upon papers? WELL. You, sir, are a fool. The easiest way to, 1) inflate your ego of how quick a reader you are, and, 2) SLAY that TBR, is to read those 5-pagers and then sip your tea haughtily whilst you gaze at your TBR which is now only 8372711 books long, opposed to 8372712.
Forget playing fair – read the small books that'll take you a few hours and save the stress. I am not very good at this but once I stopped saying "oh but I don't want that story in my brain right now" and just read the damn things, I felt significantly less stressed at seeing quick progress as my TBR shrunk by a few degrees. It's worth it, my fickle friend.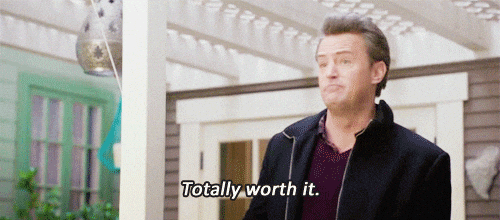 ---
Make a list
List writing is 99% proven by myself to be good for your health. The 1% of concern comes from particularly clumsy moments that result in papercuts when one dalliances into the world of actual paper. Ahem.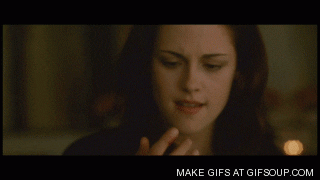 A list is a great way of clearing up mind space and seeing a concise list of reading priorities. You might be thinking that everything on your enormous TBR is of the utmost importance and should all be read straight away. No, my meticulously minded mate, you can work out what books are best read in what order, what new releases, review books or gifts require attention before you fall behind/someone gets insulted. That way, you keep up to date, know what's more of a priority on your list and at least feel somewhat in control.
---
My goal!
Thus, seeing as I've done an atrocious amount of reading so far this year (if you haven't been counting my total is 7 – SEVEN – books so far. The book gods shall smite me for my efforts) I have sat down and worked out all of the above things to see what books I'm going to focus on reading and what my goals are for the rest of the year.
I am going to try and finish several series.
I am not going start any new series until I finish some others first.
I am restricting the number of books I buy – for realsies!
I am focussing on reading what I want and feel like reading, not forcing anything down my throat.
I am dedicating more time to my reading life.
Since coming back from America I have few plans for my life – I'm taking a break if you will – and therefore I'm putting aside a lot of time to inject more effort into my blog; I want to make more original content and give it some tender loving care. This also means I have more time for reading so reading shall be done.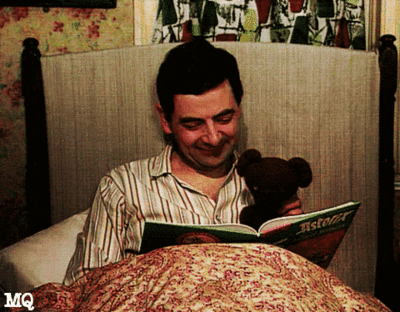 I'm also pretty determined to curb my book buying simply because it helps that I didn't buy many abroad but I want to do some saving up to put money elsewhere. But most importantly, I'm trying to tactically work out a plan of action for which sides of my TBR to tackle first.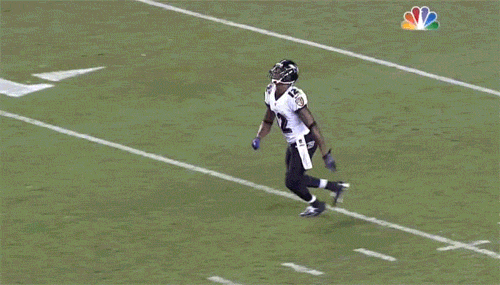 ---
Long, heavy books
I am in the mood for longer reads and heavy historical fiction or epic fantasy, currently. It's winter for me over in the land down under and whilst I'm usually pretty resistant to being a "seasonal" reader, this year I want to be. AND ONE SHOULD ALWAYS SEIZE THE OPPORTUNITY TO TAKE DOWN A BIG BOOK IF YOU'RE IN THE MOOD FOR IT. This feeling is rare and near extinct during those summer months, I promise you. I'm going to focus on ticking off some bigger, heavier books whilst I'm in the mood for it. If you want to see my full TBR just so you can judge me for my book buying problem, check it out here on Goodreads. Some of the books I want to challenge myself to read include:
Crooked Kingdom (Leigh Bardugo)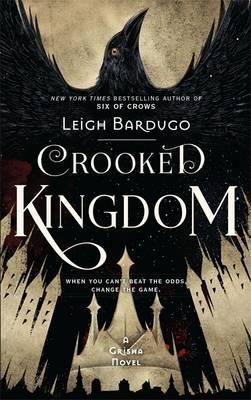 Moab is my Washpot (Stephen Fry)
The Philosopher Kings (Jo Walton)
The Glass Palace (Amitav Ghosh)
Unbroken (Laura Hillenbrand)
The Elegance of the Hedgehog (Muriel Barbery)
The Wise Man's Fear (Patrick Rothfuss)
Tigana (Guy Gavriel Kay)
The Bronze Horseman (Paulina Simons)
The King's Diamond (Will Whitaker)
A Clash of Kings (George R. R. Martin)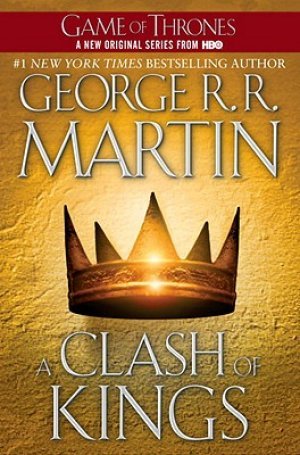 On another note, I have just started up a YouTube channel also called Upside-Down Books [link to video]. There's just one video on it right now and it's a loose TBR so feel free to check that out if you want to see what I'll be reading soon. Or if you're just curious what I look like – either way!
---
Series I need to finish before Smaug comes for me
These series have been left untouched for far too long – some of them many years. I need to try and prioritise some of these for the rest of the year to polish them off or at least make good headway with getting through more of the series.
The Secret Order (Kristin Bailey)
Graceling Realm (Kristin Cashore)
Ranger's Apprentice (John Flanagan)
Steampunk Chronicles (Kady Cross)
The Watersong Quartet (Amanda Hocking)
Between the Lines (Jodi Picoult & Samantha van Leer)
The Chronicles of Ixia (Maria V. Snyder)
Monster Blood Tattoo (D. M. Cornish)
It would truly be fantastic if I managed to stick to just a few of these goals and tick off some of these series, finally. I can't put off getting on with these things much longer because otherwise everything will need re-reading as I start to forget things! Let's all hope that I gain some self control and stop indulging in only new, shiny books that pop out of the magical realm of publication and into my hot little hands.
---
And that's a wrap!
So there we have it – a quick peep into how I'd love the rest of my year to turn out (but I can practically assure you that it won't look anything like that) and hopefully some helpful advice if anyone is getting a little stressed at the disorganisation of their reading schedule for the rest of the year.
---
~~ Kirstie ~~