5/5 stars
Genre: New Adult, Fiction
Author: Colleen Hoover
Published: August 2016
Publisher: Simon & Schuster
Pages: 376 {paperback}
Originally posted on Goodreads
---
Initial Thoughts Upon Finishing
Oh my god, that was the saddest and most beautiful thing I have ever read. It is half-one in the morning and I am a complete mess. New favourite right here – you all need to read this because damn, this is so much more than a book. The feels are real and good lord, my hat goes off to you, Colleen. Thank you for writing this.
---
It Ends With Us
This book was definitely something unexpected. I'm not a huge reader of Hoover myself (for no particular reason other than the fact that I have yet to just pick up the rest of her books) but this really came as a surprise. I didn't know much about the story going into it and was expected another romance story with a good plot twist as per my experience with Hopeless (I mean, really, that being the book of her's I've read, I should've seen something more coming).
The book follows the story of a young woman by the name of Lily. She's had a tough life growing up with a backstory that I will let you discover – as it is revealed to us periodically through the story via journals. With each of these we understand what she's going through and how it is relevant to the current situation just a bit more. It all begins with her meeting a guy on a rooftop. We're not sure what exactly to think of either character yet but soon Ryle's begins to become a little more clear. And you're unsure.
I will tell you now, however, that this is a story about abuse. It a story about love but is no generic rom-com – Hoover has written some serious and disturbing literature and therefore it important to remember that this book won't be for everyone. Please don't buy this for your ten year old. But! That being said, I feel like this is a pretty great book to read as an eye opener. I felt like the moral of the story came home hard when I read that this was inspired from events in Hoover's own life.
I think it's a really well done piece of literature for showing the absolute struggling between loving someone but being caught and stuck in an abusive situation that becomes increasingly more difficult to escape. I loved every page of it, no matter how heart-breaking it was, and am so glad that I read it. Lily is a beautiful and strong character and this book deserves all the praise it received.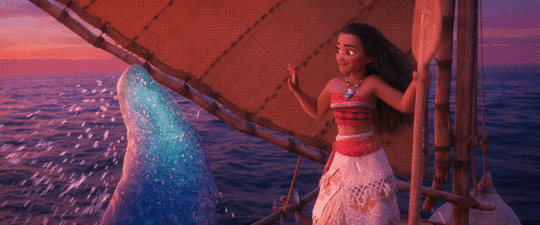 ---
Cleverly Done & Thought Provoking
It Ends With Us is also a very cleverly done book. It really places you in Lily's shoes: you experience her joy of opening a florist, of meeting someone who seems utterly perfect, and of being independent of her family and doing well – but it's not just the highs. You also experiences her struggles with being an adult and with being in a relationship with someone who is complicated and more of a packaged deal than expected.
It's such a thought provoking story because it's not like you're sitting on the bench and can easily point fingers and be like, well just leave, woman! You're there mulling over these decisions with her.
Spoiler (highlight to see): Not to mention the wrenching moment of deciding whether the baby would be better off with two parents and the potential exposure to abuse, or better off without an abusive father but then growing up in a broken family. That decision was horrific.
I doff my hat to Hoover for writing this! I loved the added, complicated element of Atlas – a childhood friend and romantic interest – because it was that added element of oh-my-god-how-do-I-even-deal. He was definitely a complicated spanner in the works because whilst Ryle loved Lily deeply, he did not understand her like Atlas did. And when Atlas finds out about the situation with Ryle . . . well.
---
Characters
Lily has got to be a notable character compared to many others books that I've read. I felt like she was very real making very serious decisions and overall coping quite well. She had support from friends and family but ultimately was able to rely on her own sense of belief. Lily was certainly an enlightening character for the simple fact of inviting us into her shoes has, for someone like myself, experiencing world I have never known much about in this sort of way.
Ryle was such a love/hate character. I was so mad about the things that he did to Lily but I could still empathise with him from his end in that he never meant to harm her. But ultimately, could the intention to do good without following through ever be enough? Man, Ryle was so complicated and really tore my heart apart.
Atlas was amazing. I loved him from the moment we met him and was definitely glad that he got to feature somewhat in the present story as well. He was such a level headed character thanks to his past and history with Lily, as well. All I can say it I was pleased with how Hoover wrapped up this nasty and tangled situation in the end.
---
Conclusion
This book is so, so, so a must-read. If you're old enough to be exposed to this sort of material than this is definitely a good read and something you will enjoy reading. I was flipping those pages so fast, desperate (and hoping) to come to a good conclusion. Ultimately, this has 100% convinced me that I need to kick myself in the butt and get on to reading Hoover's other books!
---
You might also like . . . .
If you like Hoover's writing style, Hopeless is for you
If you enjoy stories where characters go through intense amounts of self-discovery, Me Before You is for you
If you like stories that tug at your heartstrings, If I Stay is for you
---
Have you read It Ends with Us? What did you think?
Share your thoughts below!
---
~~ Kirstie ~~