Why hello there, here we are, back at another Tuesday. Yay! I recently made a trip to LUSH (if you don't know what LUSH is then google it!) and they've brought out a huge range of Christmas and Halloween products! I totally bought some and I think you 100% needed to know that to get excited with me. I also went to Dymocks to stare longingly at all the books  I can't afford/don't need on the shelf. Fun times.
This week's theme is:
Top Ten Books I Feel Everyone Has Read But Me
This is actually not this week's theme, however, I didn't like this week's theme, so I picked a different one. It was supposed to be about books we've read because of other people but I ain't got no time for recommendations. I do try, but I don't think I have ten books to make a list (however two books, The Wrath and the Dawn and Red Queen, which I loved, I read on the recommendation of a friend, so there you go). Instead! We're going to look at all those books I've failed miserably to get to.
Top Ten Tuesday is a weekly meme hosted over @ The Broke and the Bookish and each week there's a different theme that we get to make a list about featuring ten related books. It's so much fun and the topics are always great! It's also a fabulous way to learn more about people's reading adventures and I recommend heading over to the official page to do some exploring through the link up.
---
#1
Passenger
by Alexandra Bracken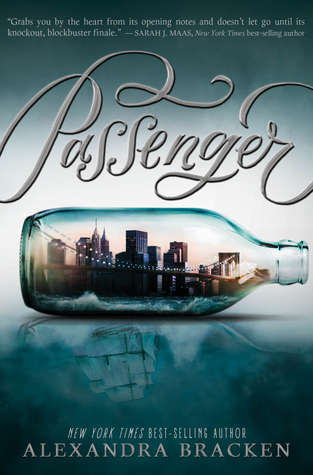 I do own a copy of this book as it came in an edition  of The YA Chronicles earlier this year, but I never got around to reading it. It made such a big splash when it was released that I felt bad for not making time for it. Since then, I've read Bracken's The Darkest Minds which is now one of my favourite books so I'm super enthused to actually get around to Passenger because I think I'm going to love it.
// GOODREADS //
---
#2
Cinder
by Marissa Meyer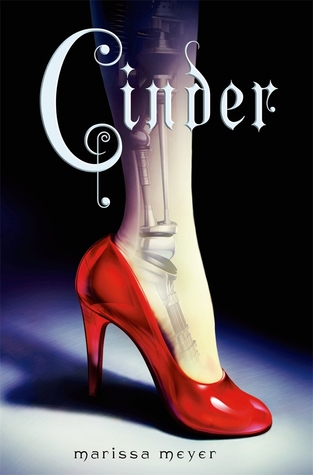 Honestly, I don't know why I haven't read this one either. I remember I actually bought Cinder for a friend for her birthday wayyy back when and thought, oh yes this is a cool book. Ironically, it then became a huge thing and I completely missed the boat. I did recently-ish buy myself a copy of the book but I'm not ready to start it just yet until I've finished some other series that I have on the go.
// GOODREADS //
---
#3
The Rosie Project
by Graeme Simsion
I don't feel quite so guilty about this one – but that same friend who recommended TWATD & RQ to me also has recommended this. I can already feel the "I told you so" coming. I nabbed copies of both this and its sequel at a book fair and have every intention of reading them . . . soon . . . ish.
// GOODREADS //  
---
#4
Rebel of the Sands
by Alwyn Hamilton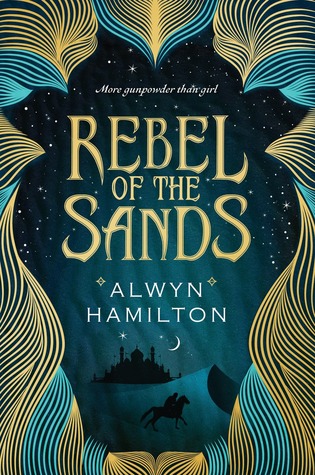 Another spectacularly huge release for this year that I failed to get around to. This is quite possibly the most beautiful cover to ever grace this planet. I really want to get around to this one because I have super high expectations for it (which is probably not a good thing, lower them expectations gurl) but I'm fully expecting it to live up to the hype.
// GOODREADS //
---
#5
The Unexpected Everything
by Morgan Matson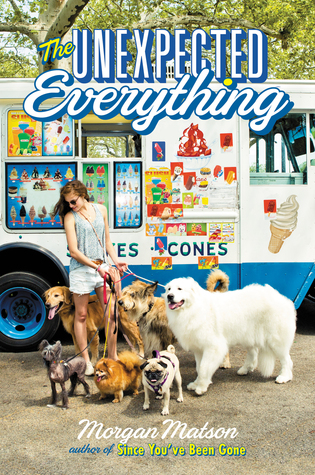 I really should've read this one by now. I had every intention of doing so when it came in another edition of The YA Chronicles (I sense a theme here) but for one reason or another it just didn't happen. I've heard so many amazing things about this book so I really need to dive right in.
// GOODREADS // 
---
#6
Go Set a Watchman
by Harper Lee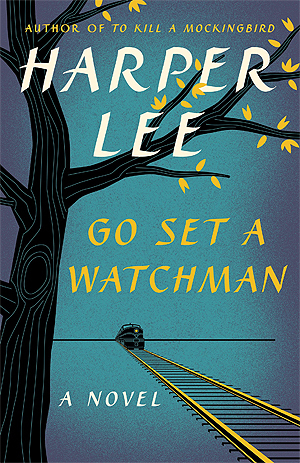 This was (obviously) huge when it was released. I didn't read it straight away, despite To Kill a Mockingbird being one of my favourite books ever because I really didn't want the gigantic, orange hardback. So I waited for a nicer edition to come out. Eventually, whilst I was in England earlier this year I saw a paperback edition for a bargain price so I finally own it! But now I'm so scared to read it because so many people have negative things to say about the book!
// GOODREADS //
---
#7
Shiver
by Maggie Stiefvater
This is definitely not one of Stiefvater's most popular series but it's certainly been read by the world and his wife. I've weirdly started collecting the hardbacks of this series without having read any of them, and I cannot for the love of god tell you why. I am 100% determined to like the books, however. So fingers crossed.
// GOODREADS //
---
#8
Hush, Hush
by Becca Fitzpatrick
I think I completely missed the time when these series was at large. I bought the complete series for a bargain price with (obviously) the intention of reading it as it's such a popular series. But, again, I've heard a lot of bad things about it so I have quite low expectations. Here's me hoping for the best because I so want to love it.
// GOODREADS // 
---
#9
 Anna and the French Kiss
by Stephanie Perkins
You know, I think what happened was that there was a time around about when this was published along with a bunch of other books, when everyone was obsessively reading these books and my friends kept telling me to read them too, but I didn't. I wasn't overly interested in reading and alas, look who's falling behind now. It's a crying shame that I haven't read this book yet.
// GOODREADS //
---
#10
Aristotle and Dante Discover the Secrets of the Universe
  by Benjamin Alire Sáenz
Truth be told, I'm not even entirely sure what this book is about. I bought it when it came out and the internet was in a tizzy over it – but then I never read it. I feel like the hype surrounding it has really died down now but whenever I see it mentioned somewhere, it always feels like I'm the only human left in existence who has not read this book.
// GOODREADS //
---
 

Have you read any of these? (Probably)
Share your thoughts below!
---
~~ Kirstie ~~