It may be a good way into October, but I'm here to share my September book haul with you. Currently, at this point in writing, I'm actually not sure how many books I accumulated last month. My gut instinct is that this month should be a smaller haul. But, you know, if you've been here a while you probably can't actually remember the last time I did a book haul that wasn't good-lord-how-do-you-have-any-money-left sort of size. So! What a fun journey we have ahead of us.
---
BOUGHT
There were about 997261 books that I wanted to buy in September because lordy lordy, did you even see how many books came out?! I had a few on pre-order and then I went and let my loose at the bookstore to grab the rest. And I think I did quite well.
A Torch Against the Night
by Sabaa Tahir
book 2 in the An Ember in the Ashes series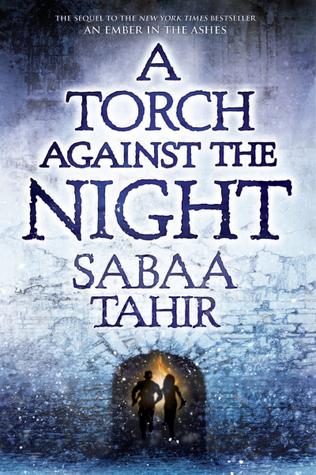 My review of An Ember in the Ashes
I finally have this book. FINALLY. After two failed attempts to purchase this from the book depository (seriously, both times it went out of stock indefinitely) I gave up and had to hunt through actual bookstores to find it. It was like being reunited with a long lost lover. I shall savour reading this.
Crooked Kingdom
by Leigh Bardugo
book 2 in the Six of Crows series
I very nearly lost it trying to get a copy of this one. There was absolutely no way I was not going to grab a copy because HELLO? Bardugo is queen and we must read all and everything by her. The lovely people at Dymocks double checked "out the back" for me and lo and behold! A stray copy appeared! So I snatched it up like a rare Pokemon (it totally doesn't match my copy of Six of Crows BUT JUST DON'T EVEN START).
Miss Peregrine's Home for Peculiar Children
by Ransom Riggs
book 1 in the Miss Peregrine's Home for Peculiar Children series
16-year-old Jacob has discovered the ruins of Miss Peregrine's Home for Peculiar Children. As Jacob explores the abandoned building, he realises that the children were more than just peculiar – they may have been dangerous. And somehow – impossible though it seems – they may still be alive.
The scary thing about this, is that I've already read it. UNLEASH THE PARTY POPPERS. This never happens: I read this book the day after I bought it. Justified purchasing right there. It may have had something to do with the fact I was seeing the movie the following day but shush. I read it, I loved it, I need more. So it's a good thing I bought the entire trilogy . . .
Hollow City
by Ransom Riggs
book 2 in the Miss Peregrine's Home for Peculiar Children series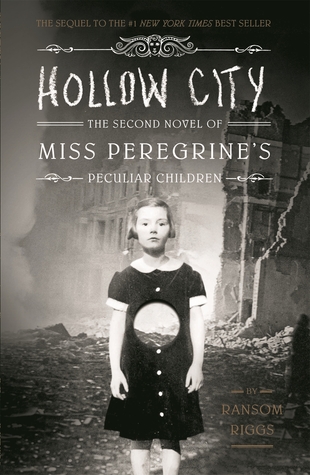 I'm hoping to get around to reading this super duper soon because I need me some more Riggs in my life. Damn, gurl. This series is amazing. I finally understanding what everyone's been raging about. Thanks to the release of the movie, a special deal was on to buy the boxed set for AUD$30. And a bookworm does not turn down such an offer.
Library of Souls
by Ransom Riggs
book 3 in the Miss Peregrine's Home for Peculiar Children series
Which of course means I now have the complete, matching books of this series. That is very satisfying and almost makes up for the fact that my Six of Crows series is so mismatching I want to cry every time I look at it. Excuse me whilst I go and stroke these books for comfort.
---
RECEIVED
I have been trying very hard to avoid NetGalley, etc, so that I don't add more books to the list of ones I have for review. I almost succeeded. But you'll see why.
Kitty Hawk and the Curse of the Yukon Gold
by Iain Reading
Kitty Hawk and the Curse of the Yukon Gold is the thrilling first installment in a new series of adventure mystery stories that are one part travel, one part history and five parts adventure. This first book of the Kitty Hawk Flying Detective Agency Series introduces Kitty Hawk, an intrepid teenage pilot with her own De Havilland Beaver seaplane and a nose for mystery and intrigue. A cross between Amelia Earhart, Nancy Drew and Pippi Longstocking, Kitty is a quirky young heroine with boundless curiosity and a knack for getting herself into all kinds of precarious situations.
I actually really like the sound of this book. Kindly, I was offered a physical copy of this book – and I intend to squeeze it into my TBR quite soon. I will hopefully be hosting a giveaway for a copy of it once I've read it, too. A win win!
The Gender Game
by Bella Forrest
A toxic river divides nineteen-year-old Violet Bates's world by gender. 

Women rule the East. Men rule the West. 

Welcome to the lands of Matrus and Patrus. 

Ever since the disappearance of her beloved younger brother, Violet's life has been consumed by an anger she struggles to control. Already a prisoner to her own nation, now she has been sentenced to death for her crimes. 

But one decision could save her life. 

To enter the kingdom of Patrus, where men rule and women submit. 

Everything about the patriarchy is dangerous for a rebellious girl like Violet. She cannot break the rules if she wishes to stay alive. 

But abiding by rules has never been Violet's strong suit.

When she's thrust into more danger than she could have ever predicted, Violet is forced to sacrifice many things in the forbidden kingdom … including forbidden love. 

In a world divided by gender, only the strongest survive…
Having decided to treat myself to a leisurely scroll through NetGalley, this book caught my attention, and, after reading that blurb, I just had to request it. I really want to start reading it but I told myself I need to finish reading Empire of Storms first because I already temporarily put that down to read Miss Peregrine's. But oooh gosh, this book is tempting. I mean, a world divided by women ruling the east and men the west? YES, JUST GIVE IT ALREADY.
---
PRE-ORDERS
So many beautiful books came out this month so this section should be filled with at least a million different books, but check out my restraint:
Empire of Storms
by Sarah J. Maas
book 5 in the Throne of Glass series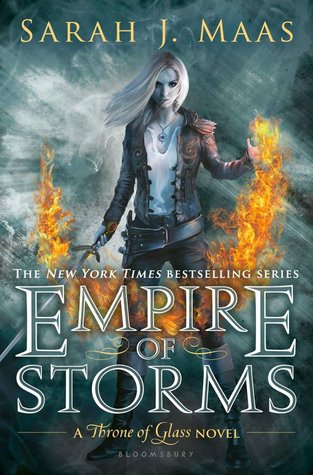 Did you really think I wouldn't have this one raring to go? Truth be told I'm taking a ridiculously long time to read this one. There's something about hardback books I find non-user friendly but I really want these books in hardback, *sigh*. It's so good so far though, omg.
Strings
by David Estes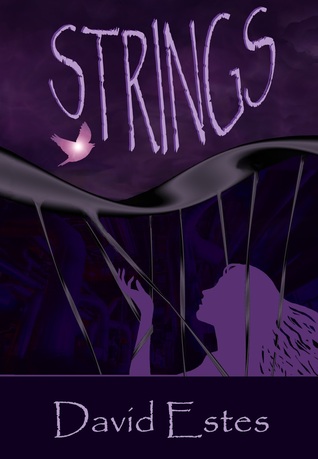 Sometimes the strings that tie us down are the same strings that set us free.

Sixteen-year-old Pia has always lived in a mysterious facility where mechanical strings control her existence. She plays apprentice to her father, Gio, in performing nanotech designs for the Company, and she soon suspects there are diabolical human forces behind the manufactured reality of her world. 

Though her childhood memories and the origins of the strings remain strangely elusive, she begins to find solace with the introduction of two unlikely friends: daring, irrational Sofia, and calm, tender Marco. 

As the truths of the past and present unravel together, Pia must find a way to free herself from her strings and escape the facility before facing the wrath of the unstable head of security, Mr. Davis. But to gain her freedom, she must navigate the dangers posed by Davis and by her suspicious new friends to find the real identity of the puppeteer. 

If Pia can succeed in revealing the secrets of the Company, she may very well find the independence she so desperately seeks. But in her controlled world nothing is as it seems, and the closer she gets to the truth, the graver the consequences.
This was September's book for The Dragon's Hoard and it's a retelling of Pinocchio. Do I really need to say more than that? No, I don't. I'm so excited I might just die. Remember that I'm co-hosting the read-along for this subscription box and we'll be starting Strings on the 15th October so grab a copy and join in!
---
That's a wrap!
Have you read any of these? What did you think!
---
~~ Kirstie ~~