Thank you to Bloomsbury for sending me a copy of this in exchange for an honest review
[ intense suspense • racism • negative stereotypes • dystopian themes • sex scenes ]
---
Initial Thoughts Upon Finishing
It's nearly midnight, I haven't been able to put this damn book down, and I don't even know how I feel. This book is just something else and I still don't know how I'd describe it, even having finished it now.
---
Leave the World Behind
This book is nothing like you're expecting it to be. We follow a family (a wife, a husband, two children – a boy and a girl) who are on holiday somewhere "rural" on Long Island (does Long Island actually have a rural part?? I struggled to imagine this).
They rent a holiday home which is lavish and amazing. The parents are impressed. From page one Alam makes it clear his writing style for this book is to be transparent, revealing and unsettling. We explore the deep, quiet thoughts of each character, unveiling their worst sides and deepest prejudices. The unyielding light they view each other in is shocking and yet somehow relatable.
One night, two strangers turn up at the door, a black couple. They own the house. And boom! Bring in the racist stereotypes and ramp up all those quiet thoughts, and Alam has given you a book that makes you want to look away from how shitty humanity can be on the inside.
The owners tell the family there is a "blackout". No one can get any reception and being so remote, they are unable to work out what has happened. There is little to no trust between the groups, with the family thinking it might be an elaborate hoax to rob them and the couple wanting to get rid of the people in their house so they can bunker down there alone.
The book centres around this complex relationship between the characters and it really plays with your mind. The looming and unverifiable event of the blackout keeps you on edge as well as a few mysterious events throughout.
---
Why This Ticked Boxes for Me
I finished this book and initially went oh but wait, I don't get it. Then I realised the book wasn't about the plot, but about the characters. Maybe this sounds good to you, maybe it doesn't. It's a pretty short book so it wouldn't hurt to try reading this to find out.
I loved that I got to the end and could appreciate all the clever writing that went into this to give me one of the most clear and horribly candid views of the way people are so deeply seated in the societal structures they're brought up in.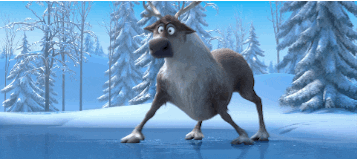 I hated all of the characters. They all had flaws. This isn't just a commentary on the way black people are treated by white people, but the areas humanity could really improve on as a whole. Whilst this definitely has an agenda to highlight how racism is rooted in people's minds and why you need to be anti-racist and not just neutral to change, I didn't feel this was overbearing and it didn't detract from the other characteristics the book was also trying to comment on.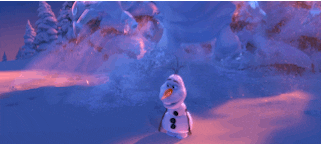 It was the way the mother obsessed over her children, it gave me that icky feeling like when you watch someone like Aunt Petunia cluck over Dudley and you go, ew that child is gross.
It was the way the wife and husband seem to be fatalistically stuck together in a marriage that simultaneously bored them and gratified them – so uninspiring to the reader it makes you want to crawl out of the room.
It was the way the son bullied the daughter and soaked up all the toxic masculinity available.
It was the way the wife in the black couple overreacted to events and knew she was doing it but wasn't able to govern herself.
It was so many things like this that tied the book together with the highly stressful and dystopian backdrop that made this impossible to put down and thrilling to read. It was a morbid fascination with the ugliness portrayed within this book that won me over.
---
Summary
This is a very unique book. I've not read anything before that so unabashedly paints characters in their worst light before throwing them on a stage together and watching them dance uncomfortably. I would love to read more by Alam because if it's anything like this, it's totally worth it.
---
Grab a Copy!
I am an affiliate with these companies. By using these links to purchase books you are supporting Upside-Down Books!
Get free worldwide shipping and great prices with The Book Depository!
Support an Australian company with Angus & Robertson and get free shipping on orders over $60!
Support an Australian company with Booktopia and enjoy flat rate shipping for AUS/NZ!
---
 

You might also like . . .
---
Have you read Leave the World Behind?
Are you planning on reading it?
---

~~ Kirstie ~~