Genre: Romance, Contemporary
Author: Kevin Kwan
Published: June 2020
Publisher: Hutchinson
Pages: 368 {paperback}
---
Initial Thoughts Upon Finishing
I really enjoyed this story. This is the first time I've read anything by Kwan and I am 100% convinced I need to get onto Crazy Rich Asians. The ridiculousness of how rich everyone is in this story is comical and the romantic drama is just bursting through the pages. A fantastic read!
---
Sex and Vanity
This is the story of Lucie Churchill and her journey to finding happiness, really. She's plagued with the trouble of not feeling like she belongs because her Chinese heritage sets her apart from the rest of her family. Constantly fending off questions about who she is and her identity as Chinese or American, she's exhausted with the effort of fitting in.
The story begins in Capri at a lavish wedding that is absolutely to the standards of everything we see in Crazy Rich Asians. Lucie is chaperoned by her cousin Charlotte as they enjoy the luxurious events scheduled in the lead up to the ceremony. Lucie meets several people here who are important throughout the rest of the book, namely one George Zao (the secret love of my own life now).
After some spontaneous and unexpected steamy moments between the two, Lucie is conflicted between her feelings and her duty to date only "appropriate" people. Slurs about George's Chinese heritage are thrown around which only compound on Lucie's own identity issues and LAWDY LAWDY, GUYS, THE DRAMA IS SO REAL.
---
Why I Enjoyed This
This was just so much fun to read. I think Kwan has done a spectacular job of tackling the tricky issue of racism in relation to children from diverse backgrounds, and the way that people judge you and try to fit you into one of their compartmentalized categories.
But that aside, Lucie is a really great character you can absolutely get behind. I loved the silly dramas of the rich world and the stupid amount of importance placed on socialising. It's entertaining to read about these lives that none of us would ever dream of in a million years. It's like this whole extra social stratosphere you just forget exists. People can't possibly be THAT rich! Right?! Alas.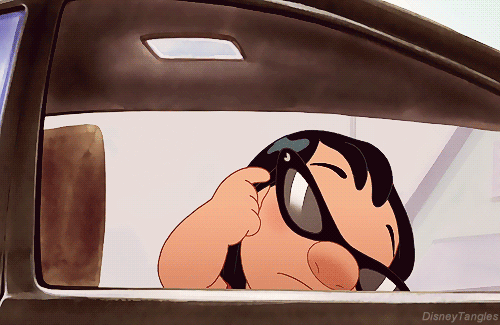 But the way that Kwan weaves these two aspects together, with the romantic drama as Lucie chooses between two men, and the themes of battling racism (particularly in the context of when people don't think they're being racist) is just seamless. And let's not forget all the beautiful settings that we come across in this book, most notably Capri, of course.
---
Summary
This book was brilliant. If you're looking for a light and easy read that still has some substance to it, then I would highly recommend you pick up a copy of this. There are so many characters to fall in love with and some great romances to get behind. This is sure to please!
---
Grab a Copy!
I am an affiliate with these companies. By using these links to purchase books you are supporting Upside-Down Books!
Get free worldwide shipping and great prices with The Book Depository and Wordery!
Support an Australian company with Angus & Robertson and get free shipping on orders over $60!
Support an Australian company with Booktopia and enjoy flat rate shipping for AUS/NZ!
---
 You might also like . . .
---
Have you read Sex and Vanity?
Are you planning on reading it?
---

~~ Kirstie ~~