Genre: Sci-Fi, Dystopian
Author: Sylvain Neuvel
Published: April 2017
Publisher: Penguin Books
Pages: 322 {paperback}
---
Initial Thoughts Upon Finishing
This series just gets better and better! I cannot get over how damn good the audiobook performances are. There is quite literally no other audiobook I've ever come across that has such a fantastic and show-stopping performance as this. Unbelievably good.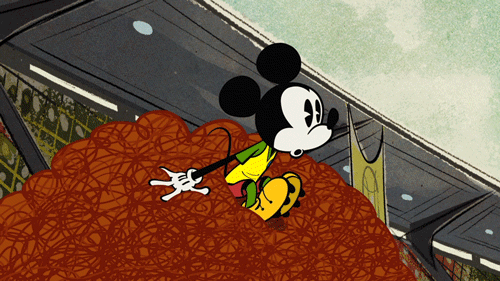 ---
Waking Gods
This is the sequel to Sleeping Giants and it certainly delivers quite the amazing story. But if you haven't read book one then leave now or be spoiled!!
At the end of book one, things finished on quite the cliff-hanger with Rose Franklin having being brought back from the dead . . . but she is missing the last four years of her memory. We pick right up from where we left off and pieces of the puzzle slowly start to come together.
Things really escalate in this book when suddenly more of the giant robots start appearing all around the world and the Themis team (as well as every government on earth) rapidly try to figure out how to defend themselves. When the robots start releasing a gas that kills 99.95% of the people it touches, it really does become a stressful race to the finish line to see whether there is anything the humans can do to save themselves from total annihilation.
---
Why I Loved This
This is just such a fun dystopian novel. I was really curious where things could go after book one but the pace really picks up in this instalment. We have the usual cast of characters (in the audiobook played by the same voice actors as the previous book) who are all working on what to do.
It was really exciting to put Themis to the test to see how useful she really was and try to answer a few of the lingering questions from the first book that are still hanging around. I love the main character in the book, the unnamed one. He is so mysterious yet calm and collected and I find him fascinating. I can't imagine his character without the voice actor, however.
I thought the relationship play between all the characters develops wonderfully and that made it even crueler when Neuvel showed no fear at letting some of our most beloved characters go. Be prepared for your heartstrings to really be pulled at in this book.
Not only this but this book seemed to pull in a few more perspectives than the previous one. By adding in snippets of radio presenters and other random people to see the everyday person's perspective of the events unfolding really helped to bring together the story in such an authentic way. It felt like I was reading a brief on a tragic historical event.
---
The Audiobook
I stand by what I said about the first book, and that's that this is the best audiobook performance I have ever come across. There are so many narrators involved in portraying all of the different characters with a wonderful representation of accents. It's done spectacularly well and was so enjoyable to listen to.
If you're going to read this series I cannot recommend enough that you do so via audiobook. It is well worth it for the experience!!
---
Summary
I can't say much more without giving things away but sure as hell be ready for the rollercoaster of your life in this book as the humans battle the odds for survival. This series is one of the best I have ever read and I'm sure I'll be very sad to finish the next book because then it will be done!
---
Grab a Copy!
I am an affiliate with these companies. By using these links to purchase books you are supporting Upside-Down Books!
Get free worldwide shipping and great prices with The Book Depository and Wordery!
Support an Australian company with Angus & Robertson and get free shipping on orders over $60!
Support an Australian company with Booktopia and enjoy flat rate shipping for AUS/NZ!
---
 You might also like . . .
---
Have you read Waking Gods?
Are you planning on reading it?
---

~~ Kirstie ~~