Oh my gosh! Goodreads! Mad! They removed the function that shows you your most read authors. My friends, this is a true tragedy. I simply cannot function without an abundance of statistics. Actually, I think I've come to the conclusion that half the reason I enjoy reading is FOR the statistics. What can I say?
Top Ten Tuesday is a weekly event hosted by That Artsy Reader Girl and this week's prompt is:
Most Read Authors
So yes, no accurate statistics. But that's okay because if I can do anything, it's improvising. I find it fasincating to know whose books I've read the most of so this will be a list of authors I've muddled together that hopefully reflects some of my most read authors!
---
1. Colleen Houck
9 books
No surprises there that Houck made this list! Houck is my favourite author and I will of course read every single book by her (though I am a few short at present). I love her writing, her worlds and her characters. Most of all, I love her love triangles.
---
2. J. K. Rowling
12 books
If you don't count the illustrated editions as a Count, then this is actually 9. I confess I'm a little nervous even posting about JK Rowling given the current states of affairs. But that doesn't change the fact that she is one of my most read authors and I do love the books.
---
3. Julie Kagawa
10 books
Admittedly a few of those were novellas but TOTALLY STILL COUNTS. I've been hit and miss with some of Kagawa's works (I wasn't a fan of the Talon series) but I do LOVE The Iron Fey and Shadow of the Fox.
---
4. Leigh Bardugo
5 books
This should really be more than five because I've got a number of Bardugo's books sitting on my shelf just waiting to be read. We all know how spell-binding the Grishaverse is and I just love that she's written multiple series in the same world. I can't wait to read some of her latest stuff!
---
5. John Flanagan
9 books
Alllll of them being Ranger's Apprentice. I just love that series. I still have three more to go in the original series and I just don't want it to end. It's such a beautiful, harmless little adventure story and I love it.
---
6. Sarah J. Maas
10 books
Surely Maas is in quite a few people's top authors?! We're all totally addicted to Rhys and also Aelin. Let's not lie here. I can't get enough of her worlds and all the tense (and terrifyingly erotic) romances within her stories!
---
7. A. G. Howard
6 books
I really love A. G. Howard's books and it's always so exciting when she releases a new one. I cannot WAIT to read Stain – and I love that all her books have similar covers so there's this theming connecting them all together!
---
8. Becky Albertalli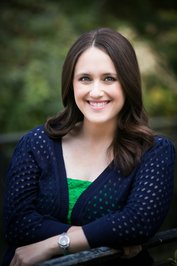 4 books
Becky Albertalli is one of my most read contemporary authors – I don't have too many of these as I'm not the biggest fan of contemporaries. But I will ALWAYS read her books as they are just beautiful and I cannot get enough of her characters.
---
9. Colleen Hoover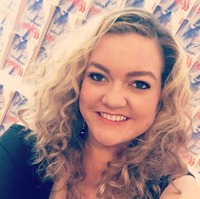 4 books
One of my other contemporary authors I like to read is Hoover – me and a lot of other people. She's brilliant! I've found the number of books I've read by her slowly creeping up and I'm enjoying the tragedy within each one more and more (enjoying tragedy? I sound like a monster).
---
10. Amy Plum
5 books
Plum is an author I love to read. I've got an unread book of hers on my bookshelf and I'm saving it up like a nice treat. I find her ideas really fun and I love the Die for Me series (actually called "Revenants" I believe) so much!
---
That's a wrap!
Who's your most read author?
---

~~ Kirstie ~~