Genre: Young Adult, Fantasy
Author: Holly Black
Published: November 2019
Publisher: Hot Key Books
Pages: 308 {paperback}
---
Initial Thoughts Upon Finishing
This was quite the contented ending to this series. I wasn't as blown away quite as much as I was with the previous two but overall I loved how everything wrapped up and I LOVE these characters.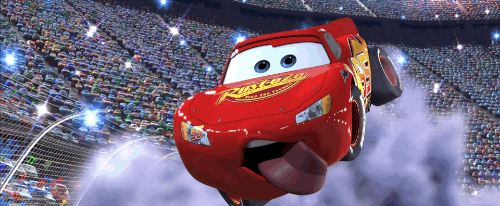 ---
The Queen of Nothing
Seeing at this is the third and final book in this series I don't think I need to introduce it, but if you haven't read the first two books in this series yet then there are spoilers ahead for those!
My absolute favourite thing about this series is how Holly Black rolls up her sleeves and plunges elbow-deep into fae shenanigans. It's a level of fae-ness that I haven't seen since I read The Iron Fey series by Julie Kagawa many moons ago. This is dripping in deception, politics and frisky romance.
Faeries are the BEST characters because there is back-stabbing galore and an unholy lack of respect for human life. It makes a story grungy, brutal and slap-in-your-face exciting with unexpected plot twists. Having concluded the previous book with Jude finding herself in exile after being outwitted by Cardan, she's somewhat flummoxed as to what happens next.
Jude is really great character who has so much get up and go. I loved the quick progression from dammit my life sucks to HELL NAH, LET'S GO GET THIS DUMBASS KING! It was really exciting and satisfying to see Jude whip out all her badassery to recruit an old hag of a witch (Grima Mog, star of the show, let's be honest) to do some of her bidding.
There is a lot of adventure to be had in this book and Black stays true to the themes of the first two instalments with difficult relations between a variety of characters forcing everyone to exercise extreme strategy in all their decision making. There were certainly a lot of unexpected plot twists that I loved too!
---
Why This Wasn't Five Stars for Me
I had to sit on this for quite a while to work out why I didn't finish this book slapping my thigh going gee whiz! that was amazing! I finished the book and felt unsatisfied, and was then upset that I hadn't been mindblown by the book.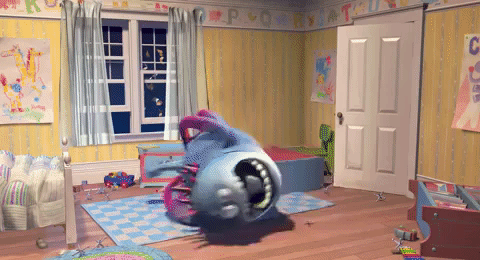 This story is in no way bad, but ultimately I felt the conclusions to the two previous books were just that bit more punchy than how this final instalment wraps up. I won't give anything away but I confess I was surprised at how Black ended this story.
If anything, I wish Black had made this longer. This is actually a really short story for the third and final book in the series and there is so much that does happen. Between scheming, battles, sisterly fights and broken romances, this could easily have spread itself comfortably out to double the page count. I think I might've been more satisfied if it had simply because I wanted more, more, more from these characters.

---
Summary
I'm devastated that this series has come to an end because of all the amazing characters we leave behind in it. Jude is a fantastic heroine who really steals the show and is so strong and wily. Cardan is bae and no-one can convince me otherwise. He's such a tricky character but you just can't help but love him. Overall I really enjoyed this but I just wanted a little bit MORE.
---
Grab a Copy!
I am an affiliate with these companies. By using these links to purchase books you are supporting Upside-Down Books!
Get free worldwide shipping and great prices with The Book Depository and Wordery!
Support an Australian company with Angus & Robertson and get free shipping on orders over $60!
Support an Australian company with Booktopia and enjoy flat rate shipping for AUS/NZ!
---
 You might also like . . .
---
Have you read The Queen of Nothing?
Are you planning on reading it?
---

~~ Kirstie ~~