Hey guys, it's read-a-thon time! I've decided on the whim that I want to participate in the ShelfLove Crate read-a-thon which is happening from the 13th May – 27th May. I have ulterior motives for doing so as well.
You see, it's my birthday on the 27th and I'm going to use this read-a-thon as the boost I need to get through a good chunk of the books I received at Christmas. There are 12 challenges and I'm attempting to tackle 9 of them for the readathon. Which means I need to read one book every 1.5 days. This will never happen, but I can dream big.
This read-a-thon was created by ShelfLove Crate who are a book box subscription company. I don't subscribe or anything like that but I've seen a number booktubers participating in it so I decided I'd like to give it a go. It's mostly geared to fantasy and if you'd rather watch me announce my TBR, here's the video on my channel:
So! Which my goals set high and my eyeballs limbered up, I'm all ready to go. I'm really excited because I've been SUPER into reading lately. These are the 12 challenges and below I shall share my TBR with you.
As a side note, I'm currently read Navigating the Stars (Maria V. Snyder) and if I don't finish that by Monday, it will be my book for challenge number one instead.
---
The Challenges
Written in the Stars- Book set in space
Romance Reboot – Book with cyborgs
Let the Games Begin – a book with a trial/tournament
Unlikely Heroes – Characters from different backgrounds
Life in the Shadows – a book with an outbreak
Magic & Mischief – a book with magical creatures
Sibling Rivalries – a book featuring sisters
Feats of Illusions – a book featuring a character with untapped potential
Squad Goals – a book featuring multiple POV's
Warrior Women – a book with vikings
Take Back the Throne – a book with royalty
Saints & Sinners – a book featuring star-crossed lovers
---
My TBR
Written in the Stars: Book Set in Space | This Splintered Silence by Kayla Olson
 I've been excited to read this one for quite some time now. Obviously, this depends on whether I finish Navigating the Stars on time, but fingers crossed I get around to this. I think this sounds really exciting with a ship's crew decimated by a virus. The whole first-generation died but the second-generation should be immune. That is until second-generation crew members start dying, presenting the virus' symptoms and it basically turns into a murder mystery from there.
Let the Games Begin: Book with a Trial/Tournament |Firstlife by Gena Showalter
This was a Christmas present from my sister and I'm so excited to find out more about the world. I don't know if this really counts as a trial/tournament, but from the sounds of the blurb, the afterlife-like scenario that we have going on certainly sounds like a trial!
Unlikely Heroes: Characters from Different Backgrounds | Sorcerer to the Crown by Zen Cho
 This book has such a cool setting! I feel like I'm bending the interpretation of this book a little bit but I think it works for the challenge. It's set in regency London and magic is involved. The two main characters come from very different lives and they're thrust together to complete a task.
Life in the Shadows: Book with an Outbreak | Autoboyography by Christina Lauren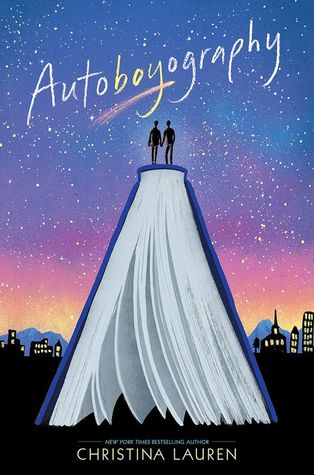 This was a Christmas present from my uncle and I'm so excited to read this because so many people love it. I thought it fitted this challenge with the idea of coming out.
Magic & Mischief: Book with Magical Creatures | Empire of Sand by Tasha Suri
 I'm definitely focussing more on the 'magical' aspect of this challenge rather than the 'creatures'. But there are magical spirits in this book so I guess it counts. I'm anxious to read this and dive into what sounds like a rich and enchanting world, but I'm concerned it's a heavy read for a readathon. I'll be leaving this one until the end of my TBR.
Feats of Illusions: Book Featuring a Character with Untapped Potential | Pantomime by Laura Lam
 I sure am itching to read this one. I discovered this bookstore when I was visiting Dublin a couple of years ago and I couldn't leave it on the shelf after reading the blurb. This will hopefully meet this challenge because the main character is both male and female and then she develops magical powers. She works in a circus and I'm sure there'll be some untapped potential in there somewhere!
Squad Goals: Book Featuring Multiple POV's | Vicious by V. E. Schwab
 Now I don't actually know if this is multiple perspectives (please let me know in the comments!) but there are several characters so I'm hoping it is! This was a Christmas present from Jayden's family so I realllyyyy want to get around to reading it. PLUS, it'll be my first V. E. Schwab book! If this isn't multiple POVs, then I'll swap it out for something else IF I even get up to this challenge.
Take Back the Throne: Book with Royalty | Reign the Earth by A. C. Gaughen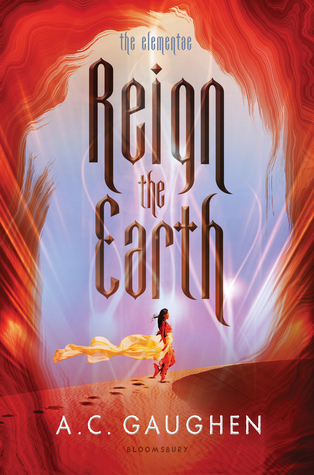 I've been waiting for a time to read this ever since Bloomsbury sent it to me for review (which was an embarrassingly long time ago, this is well overdue a read). In this book, we have kingdoms and the main character lives in a desert land. The book starts with her becoming Queen of the Bonelands so I think this one meets the brief nicely!
Saints & Sinners: Book Featuring Star-crossed Lovers | What if it's Us? by Becky Albertalli & Adam Silvera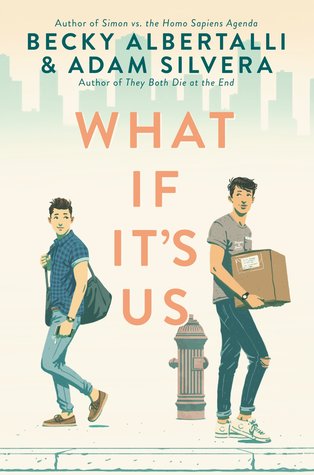 Oh wow, I so want to get around to this one. What an exciting TBR this has become. I love both of these authors and I'm just assuming that the LBGT+ relationship in this will tick the box of star-crossed lovers enough. I'm sure I'll fly through this because these two always write such addictive reads!
---
Are you participating in this read-a-thon?
I'm so hoping that I do manage to pull a miracle and get around to reading all of these fantastic reads. Each of these has me super duper excited because I know they'll all be fantastic!
If so, what's your TBR? If not, have you read any of these? Did you like them?
---

~~ Kirstie ~~