Genre: Fantasy
Author: Samantha Shannon
Published: February 2019
Publisher: Bloomsbury
Pages: 827 {hardback}
---
Initial Thoughts upon Finishing
This was a very long book. I listened to the audiobook which had a great narrator but there were so many perspectives that I kept confusing myself with them. But this was still a sweeping epic fantasy that was awesome to read. Such a different vibe to all the other ones out there!
---
The Priory of the Orange Tree
Okay, so I'm weirdly not blown away by this book? I read this over quite a few weeks and a part of me is wondering if I should've crammed it in faster. Still. Having stewed over my thoughts overnight I find myself lacking enthusiasm about this story. My main thoughts? It was long. The ending was meh compared to the story. And I'm still confused about one of the characters.
But that's not to say this is a bad book. I still rated it 3 (although I lowered that from 3.5) – I was just expecting it to be a 5-starer. Alas. ANYWHO – this book follows like three-ish stories over the space of a good amount of time. It's set in a land where kingdoms are divided mostly due to political reasons and there is magic and dragons and . . . yeah, dragons.
There's a lot of obvious inspiration in this book, making it feel familiar in the way that Shannon has drawn from things in human history to piece this together. My favourite story was definitely following Sabran and Ead, these two were great. Ead in particularly was a very strong and noble character.
We rotate through perspectives and learn more and more about this crazy world. Basically, 1000 years ago a big evil fire-breathing dragon destroyed a lot of important things and ruined many kingdoms. Since then, after he was put away for 1000 years via a spell (or something) those kingdoms have drifted apart.
Now, with that time up, the kingdoms must seek to support each other and come together if they're to face this evil if he rises once more. The thing is, no-one knows what's really been keeping him in his prison and who really holds the power to stop him. Them walls gotta be broken down.
---
The Perspectives
Sabran is a queen and she must have a daughter, as Berethnet queens only have daughters, to continue on her line. But she's not interested, she'd rather become immortal so she never has to marry.
Ead is an undercover spy/protector from the Priory of the Orange Tree (which is a religion, for anyone else who has seen this title many times going: what the hell does the title mean. They have an orange tree that bears fruit that if you eat gives you magic. Very cool, I know). She's a lady in waiting to Sabran and frequently eliminates assassin's to protect the queen and keep the queendom stable.
Tané is a dragon rider. She's disgraced pretty early on and her adventures are slow-going right up until the end as she wallows in self-pity for a long time. That being said, I really like Tané.
These stories slowly weave together, bringing in other characters (most of whom I totally lost track of) and mesh together in a sort of confusing way (but it works). It's an epic tale and the dragons are awesome. We have fire-breathing dragons who are BAD and water breathing (splashing? spraying?) dragons who are GOOD. They bubble water on their skin and everything, I like these dragons.
---
Where I Got Lost
I struggled to keep up with the perspectives in this story. It's such a long tale and my attention drifted every now and then. This meant I kept forgetting who had met whom, who was doing what for whom, and who was running from whom. It was a bit of a headache.
I liked the political intrigue going on and I certainly think that Ead and Sabran's tale held the weight of the story. Between assassination attempts, Ead's pull between her heart and duty, and an LGBT+ romance (which truth be told I never really bought into but that's beside the point), they had it all sorted.
Meanwhile, the other perspectives did a lot (a lot) of nothing. I think when it comes down to it, much of the impact of the conclusion and satisfaction of finishing such a big book was lost simply because I found these side characters to be immemorable. So it was a huge 'meh' at the end.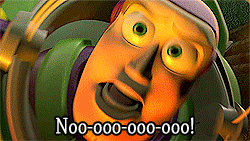 ---
The Audiobook
The audiobook was fantastic. I'm on the fence whether this would be better to read or listen to, but I have a hunch for the sake of re-reading sentences and paragraphs that confuzzled me, reading might be the better route. The narrator was spectacular, however. She did such an incredible array of accents and voices, unlike any other performance I've ever come across. I was very impressed.
---
Summary
This behemoth of a book is something very unique that I would suggest to epic fantasy lovers. But I think there are better books, that challenge your mind when you read them, out there (like, The Ruin of Kings). I enjoyed dipping into this story when I did but the lack of real tension building up throughout the whole thing and then the climax being pinched into a very quick ending had me let down. Ultimately, I think I would've been more spellbound with this book if it had been split over two or five books. There was so much more than could have come out from this, it so didn't need to be a standalone!
---
Grab a Copy!
I am an affiliate with these companies. By using these links to purchase books you are supporting Upside-Down Books!
Get free worldwide shipping and great prices with The Book Depository and Wordery!
Support an Australian company with Angus & Robertson and get free shipping on orders over $60!
Support an Australian company with Booktopia and enjoy flat rate shipping for AUS/NZ!
---
 You might also like . . .
---
Have you read The Priory of the Orange Tree?
Share your thoughts below!
---

~~ Kirstie ~~