Wooo – another Tuesday! Once again I'm going rogue and doing my own prompt because I'm a fussy blogger and apparently hardly ever want to do what I'm told. What can I say?
Top Ten Tuesday is a weekly event hosted by That Artsy Reader Girl and this week's prompt is:
Characters That Remind Me of Myself
But I went nah, and did this instead:
Characters with Disabilities/Ailments
Because today is World Asthma Day (because of course there's a day for that?). I suppose I could say this is *somewhat* a reflection of me because I have asthma. But that's beside the point. I recently read an amazing book with the MC being disabled and I thought hey! Let's take a look at other characters with some form of disability that rocked their socks off.
Side note: I also will include characters with notable defects that probably aren't really disabilities. I'm just on a wild tangent of thoughts, gaining inspiration for this post from the whirlwind of almost connected and relevant ideas in my mind. Just in case anyone was confused. Okay? Okay.
---
1. A Curse so Dark and Lonely
by Brigid Kemmerer

The character: Harper
Disability: Cerebral palsy
Harper is a new favourite character of mine. She has cerebral palsy which can be really debilitating, but she never lets it get in her way nor does she let others tell her what she can or can't do because of it. She's a fiercely independent woman that I hope to be when I grow up.
---
2. Wonder
by R.J. Palacio
Character: August
Disability: Treacher Collins Syndrome
I haven't actually read the book for this one yet but I saw the movie and therefore, we're talking about it today. TCS is definitely a less common one and this is the only book I know of about it. We all know this to be a heartbreaking (but also uplifting?) tale about August and it's well worth reading/watching.
---
3. Six of Crows
by Leigh Bardugo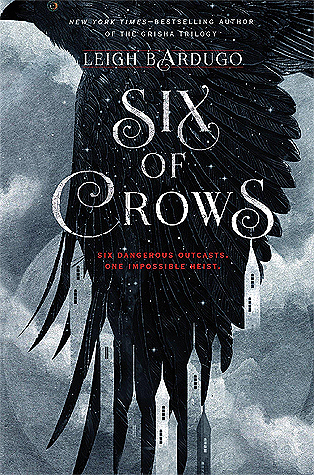 Character: Kaz Brekker
Disability: limp/chronic pain (also like PTSD?)
Technically, Six of Crows has two characters with a disability, as Jesper has a gambling addiction. But I'm focussing on Kaz. Kaz is an inspiring badass and if I ever wish to become a (nice) evil mastermind then I want to be just like him. It's amazing how he has such a wicked reputation and does the things he does in spite of being in pain 24/7. Hats of to you, sir.
---
4. White Stag
by Kara Barbieri
Character: Janneke
Disability: breast removed/abuse
This might seem like a strange choice, but Janneke is such a strong and inspiring character in spite of what she's been through. It's set in a fantasy world and Janneke was kidnapped from the human realm to the goblin realm where she was so badly sexually abused it resulted in one her breasts having had to be removed. This obviously has serious mental health repercussions for her throughout the book.
---
5. Me Before You
by Jojo Moyes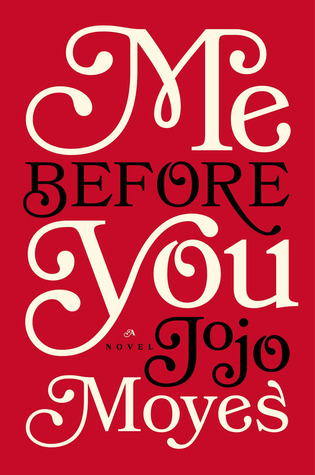 Character: Will
Disability: Paraplaegic
Of course, this list wouldn't be complete without Will. This book gives you all the emotions, from heart-lifting happy moments to body-wracking sobs at how hard Will has it. Going from being an active, sporty person to completely paralysed after a car accident is a nightmare, and I think that is well and truly explored within these pages.
---
That's a wrap!
What disabled characters have you come across that have inspiring tales? I apologise for this being a list of one five today but I left this right to the last minute and so here we are. #Organised.
---

~~ Kirstie ~~