So, I'm doing the wrong prompt for this week's Top Ten Tuesday but THAT'S OKAY. I didn't fancy doing the actual prompt so I'm doing the one from last week because YAY RAIN! Going into winter in Australia, my mind is turning towards all the epic fantasies, cosy contemporaries and chunky monkies of books that I want to tuck into. This is the perfect opportunity to share with you my personal recommendations for rainy day reads!
Top Ten Tuesday is a weekly event hosted by That Artsy Reader Girl and this week's prompt is:
Rain Day Reads
---
1. Mythos
by Stephen Fry
This is the PERFECT rainy day read! The ultimate! The best! Stephen Fry is a master of a writer and has done such a fabulous job in this book with revisiting Greek myth in a refreshing and entertaining way. If it's thundering outside, it would be a fabulous time to pick this up and settle down for some laughs and wisdom.
---
2. To All the Boys I've Loved Before
by Jenny Han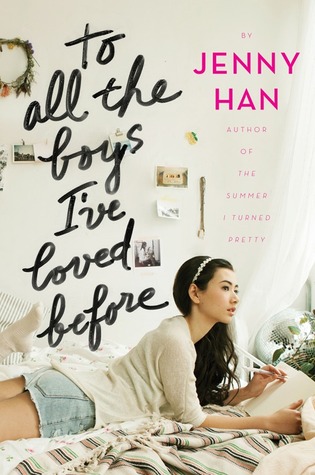 But if it's a contemporary you're looking for, Jenny Han is your gal. This trilogy is such a cute and easy to read series. I imagine quite a few of you have already read this but I'm sure there are some stragglers who have yet to pick this up. I IMPLORE YOU: next time you have a soggy Saturday on your hands, tuck up in bed and binge your heart out on this ridiculous tale.
---
3. Between the Lines
by Jodi Picoult & Samantha van Leer
If you're looking for something beautifully innocent and delightful, you should definitely try Between the Lines. I absolutely adore the concept of this book with the characters coming to life and living their own lives after the pages of the book is shut. It's so sweet and I can't imagine anyone not loving it. This story is definitely a pick-me-up and perfect for settling into on a day in.
---
4. The Little Coffee Shop of Kabul
by Deborah Rodriguez
The Little Coffee Shop of Kabul has always held a special place in my heart. It was such a random read – something that my mum had read and given to me to try – and I just LOVED it. I now own all of Deborah Rodriguez's books because the storytelling is wonderful and based on real life. I did, in fact, read this on a rainy day, snuggled up on the couch in the evening, totally absorbed in the story. This book holds such happy memories for me so I will always recommend it to others!
---
5. Grave Mercy
by Robin LaFevers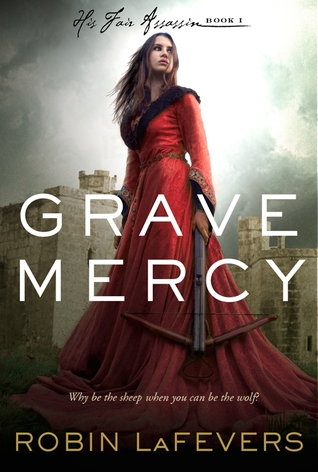 But of course, if it's some epic fantasy that you're hankering after on a gloomy day, Grave Mercy is what you need. Some glorious adventures, kick-ass characters and a hint of magic brings this story to life in the best of ways. This series should be SO much more raved about than it is – we're getting a fourth and final instalment very soon and I cannot wait to continue on with it! If you like Sarah J Maas and haven't read this yet, you really must!
---
6. The Falconer
by Elizabeth May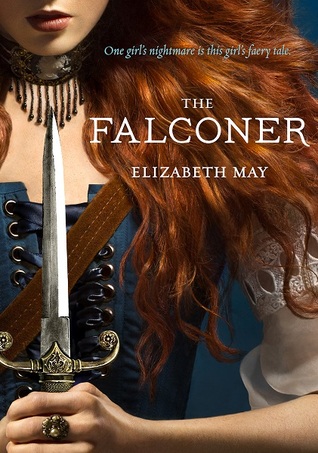 Continuing down the fantasy path, we veer away from dark magic and head towards pesky pixies in The Falconer. This is a Scottish YA fantasy that all who have read, ADORE. It's a great story to curl up with and become absorbed in. I can't recommend this enough. If you're a fan of Julie Kagawa's work, you MUST read this!
---
7. Black Beauty
by Anna Sewell
Ah, but where would we be without a heartbreaking classic? This is a wonderful book that I'm considering rereading at some point. I've always had an odd liking for books written from a horse's perspective (The Silver Brumby, anyone?) and this is such an emotional tale from start to finish. I would definitely be reaching for this on a rainy day, whether for a reread or to explore anew if you haven't had the delight of reading it yet.
---
8. Defiance
by C. J. Redwine
Oh, how I love a C.J. Redwine book! The Defiance trilogy has a mixed reception, but I've always been a hardcore fan. Nothing would please me more than if all of you went off to read this and fell in love with it. A dark, fantastical story set in a hard and grungy world, this book is exciting, filled with great characters and addictive to read. You would fall into the atmosphere of this book if you read it on a rainy day.
---
9. The Name of the Wind
by Patrick Rothfuss
One day, we will get the third and final book in this series and the world will be right. But for now, you can enjoy the first two books that are insanely good. I was blown away when I read The Name of the Wind and I can't wait to read the sequel (I just keep putting it off because I want the third book to be out as well). This is SUCH a wintery read and one to keep you company on drizzling train rides, cold nights and all the quiet times in between.
---
10. Longbourn
by Jo Baker
My final rainy day read recommendation is Longbourn. This is a brilliant spin-off of Pride and Prejudice and (dare I say) much better than its source of inspiration. This is for the Downton Abbey fans out there. It's the servants' story of Pride and Prejudice and it's so much grander, sweeping and interesting than you could ever expect. I enjoyed reading this book a ridiculous amount, and I think you will too!
---
That's a wrap!
Who's your favourite rainy day read?
---

~~ Kirstie ~~