There are some absolute stellar releases coming out in March. I have, of course, already let myself loose upon the online world and pre-ordered at least three of these titles. I can't wait to share them all with you because there are some that I think sound super interesting!
As always, this is not a complete list of all March 2019 releases but my consolidated list of ones I have heard about and am excited for. So buckle up and let us know in the comments below if you're excited about any of these too!
---
FANTASY
Sherwood | Meagan Spooner

RELEASE DATE: 19th March 2019
Aside from the obvious fact that this is a MEAGAN SPOONER BOOK *ALERT ALERT* it also sounds fabulous. It's totally a Robin Hood retelling as well, so I cannot walk away from this read. Seriously, what more do you need to know than that?
Beware the Night | Jessika Fleck
RELEASE DATE: 12th March 2019
I was mostly hooked on this one purely because of the premise. And maybe a little bit to do with the GORGEOUS cover. In this story the main character has to join a revolution to stand up for justice. She lives on an island with people who worship the Sun and fun things like that. Like heck, I don't need any more information, I'm sold.
The Women's War | Jenna Glass

RELEASE DATE: 5th March 2019
This is a high fantasy piece of potential awesomeness for all the women out there in the crowd tonight. In this world, women have mastered the ability (through magic) to control their own fertility. Which puts a whole lotta strain on men who have to produce a male heir. So women are treated like prized possessions and I AM READY.
The Last Voyage of Poe Blythe |

 Ally Condie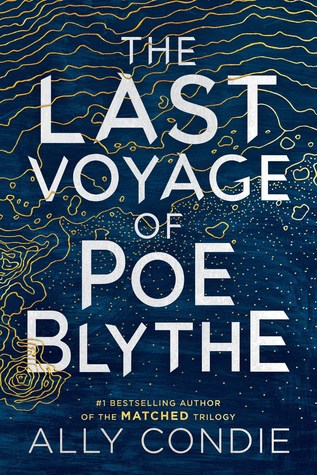 RELEASE DATE: 26th March 2019
I am in two minds about this book. Firstly, it sounds good. Secondly, it is written by Ally Condie and I'm not the biggest fan of her books? But I keep coming back for more?? So I'll definitely read this anyway??? Yeah. This sounds like a contemporary but it's 100% a fantasy and a character hell-bent on getting some revenge by going on a voyage. #SOLD
Enlightenment |

 Reno Ursal

RELEASE DATE: 9th March 2018
I hope you're ready for something a little bit different because this is about exploring Phillipino mythology. Do we need to know any more? No we don't. Watch us all run to the bookstore to grab a copy of this.
Bloodleaf |
Crystal Smith
RELEASE DATE: 12th March 2019
This one is all about a princess who flees her country after an assassination attempt and discovers the joy in being a commoner, without the responsibilities of the crown. She also has magic. And now she has to decide whether to disappear as a commoner forever or return to her duties to the crown.
From Breath and Ruin |
Carrie Ann Ryan

RELEASE DATE:  19th March 2019
This book had me hooked from the moment it started talking about magic, sacrifice, realms and elements. We've got warring kingdoms that have to face each other and the main character from the human realm has no idea about all these other realms. It sounds exciting and different and maybe a little confusing but I'm ready.
The Waking Forest | Alyssa Wees
RELEASE DATE:  12th March 2019
 I think I'm mostly here for the cover for this one. I was in two minds about whether I wanted to read this or not, but by the time I finished reading the blurb I thought, you know what? I could do with some more witch-y fiction in my life.
To Best the Boys |

 Mary Weber

RELEASE DATE: 19th March 2019
Every time I see this book, I get more and more excited at the prospect of reading it. In this world, boys are selected to study as prestigious places, girls have to learn to be girls. The boys compete for a scholarship and I believe this is a literal competition involving a maze. Our MC is a girl and of course, she's going to compete too. I love these kinds of stories.
Once & Future |
Amy Rose Capetta & Cori McCarthy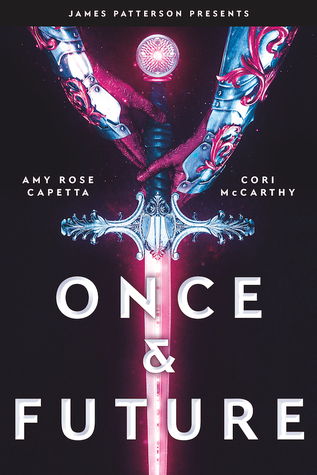 RELEASE DATE: 26th March 2019
This is basically a sassy retelling, gender-swapped version of Sword in the Stone. Say no more, I am sold.
---
SCI-FI
Dealing in Dreams |

 Lilliam Rivera

RELEASE DATE: 5th March 2019
Aside from the fact that this cover looks like a minor rip-off Strange the Dreamer (is anyone else seeing that?!) I think it sounds really good. It seems like it will be a really solid dystopian read about kids leading packs of kids in the 'Mega City'. Man, I'm keen.
The Quiet at the End of the World | Lauren James
RELEASE DATE: 7th March 2019
I really like the concept of this book. The world is infertile and the main characters of this story are the youngest people left in the world. Honestly, I have no idea what else this book is going to do but I like the premise enough to try it out.
The Weight of the Stars |

K. Ancrum
RELEASE DATE: 19th March 2019
I nearly didn't include this book in the list but I'm intrigued. I can't deny it. It's about a girl who dreams of travelling to the stars but she's very poor with few opportunities to ever consider this. And then stuff happens that changes that. So go on, you've got me, let me have a read.
The Pioneer |

 Bridget Tyler
RELEASE DATE: 5th March 2019
Another space story! This time, the character has been training forever to work on the international space station. This definitely has some sort of western vibes whispering to me from the blurb and I can't explain it. So you'll have to read the blurb for this one yourself.
Sky without Stars |
Jessica Brody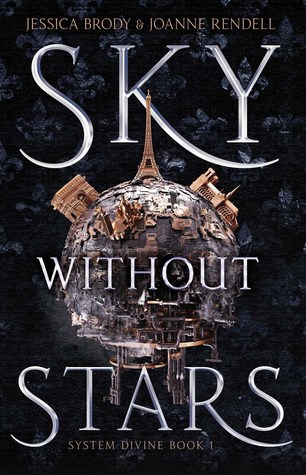 RELEASE DATE: 26th March 2019
I am still yet to read a Jessica Brody book but I always get excited by her new releases. They just sound so intriguing, and this is no exception. This is about a futuristic world, specifically revolving around France, where there's an elite ruling class and great poverty. This basically sounds like the build-up to the French Revolution . . . but 2.0 and in space.
---
HISTORICAL FICTION
Lovely War| Julie Berry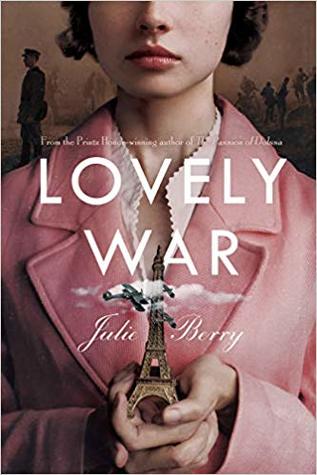 RELEASE DATE: 5th March 2019
This is a World War One book and I'm excited. I've read a lot of WWII fiction lately and I'm gasping to go back to the other war. Our heroine is a pianist, I like this. She has a man who is sent back to the frontlines and this is sad. Then there's another character, an African-American lad sent to fight at the same place as our pianist's lover. But aside from a crossing of tales, the blurb then goes on to say Aphrodite has a conversation with Ares (god of war) about why love and death are always together and I'm like you what now. I need to read this.
What the Wind Knows

| Amy Harmon
RELEASE DATE: 1st March 2019
Now, this really does have something and a half going for it. Time travel, my friends. A woman finds herself drawn to her history in Ireland. She travels there but finds herself inexplicably taken back in time, to 1921. Which is a fairly turbulent time for the country and she finds herself involved in all sorts of things. Honestly? You had me at 'Ireland'.
---
CONTEMPORARY
Internment

|
 Samira Ahmed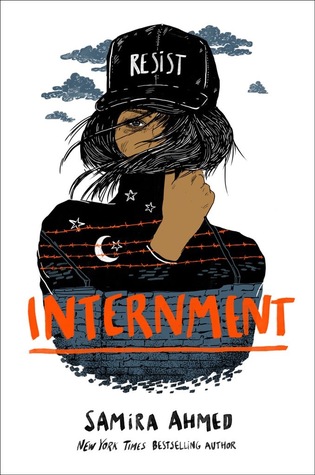 RELEASE DATE: 19th March 2019
This is one of the ones I have already pre-ordered. I'm really looking forward to reading it because I think it's got some very interesting ideas that are relevant to today's society. I'm hoping it lives up to expectations and packs a meaningful punch. This is set in America in the future where Muslim-Americans have to live in internment camps.
---
THRILLER & MYSTERY
Killing November 
|
Adriana Mather
RELEASE DATE: 26th March 2019
This one sounds absolutely brilliant. It's about a secluded school in the middle of nowhere with students who are trained in special things. Such as espoinage and all that fun stuff. But a student is murdered and the main character who is called November is blamed for it. Mostly I'm just here for all the drama with spy kids.
You Owe Me a Murder
|
 Eileen Cook
RELEASE DATE: 5th March 2019
Can I just say how excited I am about this book?! I was like oh yeah, nodding along as I read through the blurb and then BOOM. Stuff gets serious. Conned into a murder?! Yes. I am down. Give me this book. I must know how it ends.
---
And that's a wrap!
What books are you looking forward to in March?
---

~~ Kirstie ~~