September celebrates Read A New Book month (that's a thing) and so I thought I'd spend some time today talking about some books I've read this year that were absolutely incredible and I was not expecting them to be!
This is similar to a post I did recently where I discussed some Hidden Gems but today is all about the books I've read this year that surprised me. And it's going to be a sweeping tale of genres so I hope you enjoy and maybe add a few of these to your own TBR.
---
 Absolute Proof |
Peter James
This is one of the last books I finished and it absolutely blew. me. away. Seriously – go read my ravings in my FULL REVIEW. I haven't read an adult book for a while (for I am a child) and this thriller was everything I could've hoped it to be and more. It was thought-provoking, it was insanely intriguing and for a book with over 500 pages I was flipping through it so fast.
Life on Air |
David Attenborough
A memoir! I enjoyed this enormously and I want to make more people read it. I've recently been discovering that I quite like memoirs . . . but I'd only read comedians' memoirs before this. But Attenborough was a delight to learn about, especially in his self-narrated audiobook. He's funny, quirky, full of facts and quite frankly, an inspiration and a half.
Maus | 
Art Spiegelman
I was expecting to enjoy this, yes, but I was not expecting to be completely blown out of the park with how incredibly well done this graphic novel is. The artwork is beautiful and poignant, it's funny and sad and terribly serious. But most of all it's such an honest and raw story from the author's perspective and I cannot recommend it enough.
Dune |
Frank Herbert
This is a book I would probably have never actually gotten around to if my boyfriend hadn't recommended it so highly. I listened to the audiobook and was blown away by the extent of this world and how good a sci-fi it is. The longer it's been since I read it, the more intrigued I am with the world and the more I've fallen in love with the complexities of the story.
American Gods |
Neil Gaiman
Another one of those books that if it hadn't have been for the audiobook, I don't know if I could have ever convinced myself to pick up this big book. I never hear ravings about how amazing this is, it's just sort of famous? But oh lord. People, this book is good. It makes little sense in the way that you're not really sure what's happening, why it's happening nor where anything is really going. And then you get to the end and EVERYTHING makes sense. It's fabulous. Read it. Do it. I dare you. You can thank me later.
Born at Midnight | 
C. C. Hunter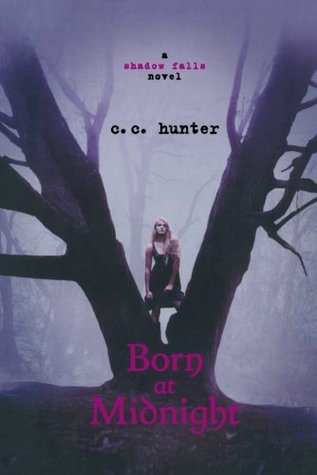 This was an unexpected delight. My good friend Sarah got me a copy of this and I won't deny that I was dubious about it. Paranormal fiction has not been something I've ever really reached for since Twilight. BUT OH MY GOD I LOVE THIS BOOK. It was just good. A solid, easy-to-read storyline and do I now own the sequel? You bet your ass I do.
The Belles |
Dhonielle Clayton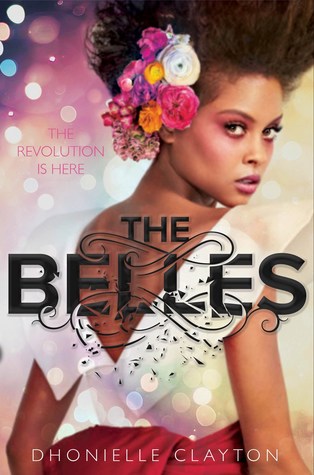 I thought this would be a light fun read but I'm so invested in this story now it's not even funny. This book is one my highlights of the year – I absolutely LOVED it. I want everyone to get onto reading this because it's a whirlwind of adventure, secrets and magic and AHHHHH I love it!
They Both Die at the End | 
Adam Silvera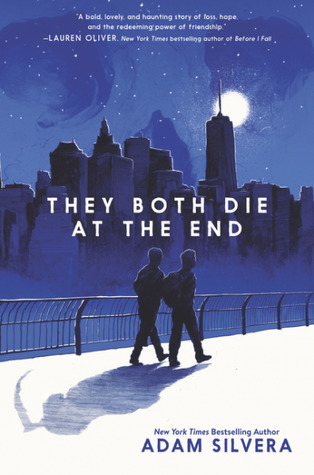 I know this is loved by a lot of people and that Silvera's books are almost always super popular but I still had my doubts about this. I wasn't really sure what to expect. But oh boy. This is an emotional rollercoaster filled with a beautiful story that I think most people – literally – would end up falling in love with. It's sure convinced me that I want to read every single other one of Silvera's books.
Good Omens | 
Terry Pratchett & Neil Gaiman
I don't have enough words to express how much I loved this. I was recommended to read this by Casey @ Adoptabookaus and I didn't really know what to think of it going off the blurb. I'd heard of the book but not much. IT IS SO FUNNY. This book is such a fantastic read filled with an enthralling and crazy plot line and I did not want it to end. I listened to the audiobook of this too and it was so well down. Many wows.
Code Name Verity |
Elizabeth E. Wein
People usually only bring this book up every once in a blue moon and HULLOOOO?!! This book is incredible – and so empowering for women! I love the main character in this and just the whole story is breath-takingly good. I wish more people were talking about this all the time because then more people might be picking it up to read too!!
The Great Alone | 
Kristin Hannah
I did expect this to be a good read but it's so different to what I've previously read from Hannah that I was thoroughly surprised that I loved it as much as The Nightingale (her previous historical fiction). Hannah writes such amazingly real characters with such an expansive and emotional plot line that I can't see how you wouldn't get 100% hooked on this story!
---
And that's a wrap!!
What's a book that unexpectedly blew your socks off this year?
---

~~ Kirstie ~~