Hello one and all! I hope you're having a fantastic week. I myself am motivated to catch up to my Goodreads reading goal – I was doing so well in January but have found myself falling two books behind this months *yikes*. So don't mind me whilst I read a book with one eye and write this post with the other. 
Is this post a day late? Yeah maybe it is. Am I going to apologise? Well, do I ever? (No, I don't). Do  I have a good excuse? Why yes I do, I was drinking a herbal tea and watching Netflix last night and IT SLIPPED MY MIND, AIGHT. Tsk, life eh?
Top Ten Tuesday is hosted by That Artsy Reader Girl!
The Prompt:
Books I Could Re-read Forever
Whilst I'm not the biggest re-reader on the planet, there are certainly some books out there I have found over the years have been good enough for me to abandon my TBR for and revisit. So let's have a look at them!
---
1. Harry Potter and the Prisoner of Azkaban by J.K. Rowling
I mean really, any of the Harry Potters would do but the third book is my favourite and the one I enjoy reading above all the others! I think I could happily read this book and then flip right back to the start and enjoy it all over again. It's not too depressing and it's filled with adventure and fun.
---
2. Tiger's Curse by Colleen Houck
Because dang, this book is MY JAM. If you are somehow unaware, Tiger's Curse is my favourite book of EVER. I have only read it twice (but that's an amazing statistic for me) and oh my golly gosh do I love it. The series also just gets better and better and better but the first one is just so magical. Nothing beats meeting Ren for the first time again!
---
3. The Gentleman's Guide to Vice and Virtue by Mackenzie Lee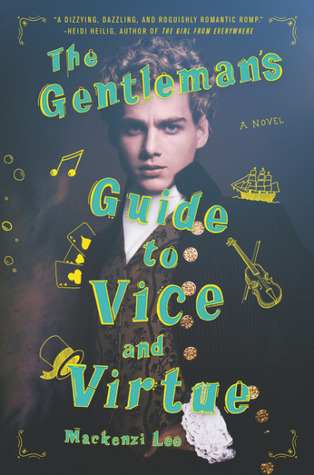 If I had to endure eternity in a small dark room faced with eternal boredom, I do hope I get to share that room with Monty. Not in a weird way – I realise after writing that sentence that sounds majorly kinky – I meant it as could you imagine the conversations?! Monty is a hilarious character so heck yeah I'd re-read this beauty a thousand times over.
---
4. Carry On by Rainbow Rowell
This book is sheer joy to read. And sheer joy again to re-read. The Harry Potter references, the castle and the characters are to die for and it's just an irresistible piece of fiction. Baz, you are adorable.
---
5. The Book Thief by Markus Zusak
Perhaps an interesting choice given that IT IS SO SAD but damn the narrative of this one is insanely good. I'd be more than happy to own all the different editions of this book and gaily sit down and read my way through all of them ten times over. I'll just need to stock up on Kleenex tissues.
---
6. The Name of the Wind by Patrick Rothfuss
Sure, it's a huge book, but it's a good one. One of my favourite things about this book is how you read it and get completely lost in the world. I have such vivid memories of my imagination conjuring up what this world looks like and I'd love to spend forever re-reading it and staying in that world.
---
7. Frankenstein by Mary Shelley
Okay, maybe you're thinking this is it, she's finally lost it. Well, ladles and jellyspoons, as it turns out I'm a huge fan of Frankenstein and honest to goodness I can just never get enough of this classic. I love how you can either enjoy it for its scary face value or you can read into it and write twelve hundred essays about Shelley's stance on the role of science and personal endeavours in society.
---
8. The Wrath and the Dawn by Renée Ahdieh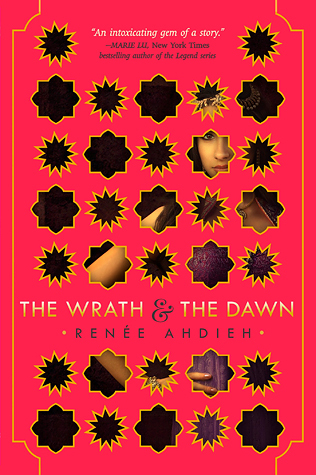 Oh my do I love this story. This little duology, a retelling of 1001 Nights, is to die for. I really don't think anyone would get bored just sitting there re-reading it again and again. The bravery, the tension and the electrified relationship between the characters is insane and so thoroughly enjoyable.
---
9. Simon vs the Homo Sapiens Agenda by Becky Albertalli
If there was a temple for worshipping the divine works of Albertalli, I'd be there every day. Dang that woman can write. No-body writes LGBT+ and relatable characters like her – NO-BODY, I SAY. So heck yeah I'd spend eternity with good ol' Simon. (omg who's excited for the movie, amirite?!?!).
---
10. Grave Mercy by Robin LaFevers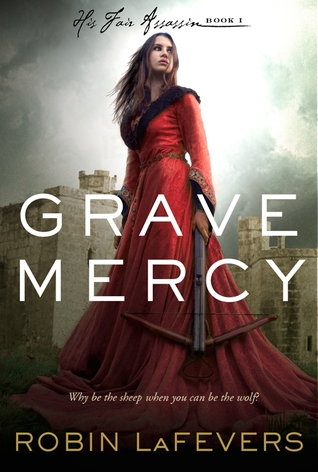 I always have a little titter when I read the authors name because I spent the first two years of my knowing of her existence saying: "la-fay-vers" like a foreigner trying to do the French thing and getting it wrong. Because someone has since pointed out it was "fevers" as in plural of "fever". Welp. ANYHOO, this epic fantasy world is right up my creek so fetch me my oar and safety jacket and I shall happily paddle away into the sunset with it.
---
That's a wrap!
What's your favourite re-read?!
---

~~ Kirstie ~~