I am keen as a bee to get reading this month. I have some excellent books lined up and – fitting with my new yearly goals – a read-a-thon to participate in! If you missed my last post CHECK IT OUT and have a read about a new read-a-thon I decided to start. If you can't find a good one, make one, right? Well anyway, let's look at what's on my list.
---
The TBR . . .
Invictus by Ryan Graudin | 50% read
I'm currently halfway through this one so I'll be hoping to polish it off in the next couple of days. This was a book I received at Christmas time and OH MY GOODY GOODY ME do I love it so far.

WHAT'S IT ABOUT? || TIME TRAVELLING PLUNDERERS WHO ARE TOTALLY HIPSTER AND COOL.
The Girl Who Drank the Moon by Kelly Barnhill | 70% read
I am about 70% of the way through this one and it is an ARC so I need to keep pushing to get to the end of it. It's a decent and fun story but I'm finding it very young to read so I've been struggling to reach the end.
WHAT'S IT ABOUT?  ||WITCH ACCIDENTALLY FEEDS GIRL MOONLIGHT AND NOW SHE HAS MAGICAL POWERS.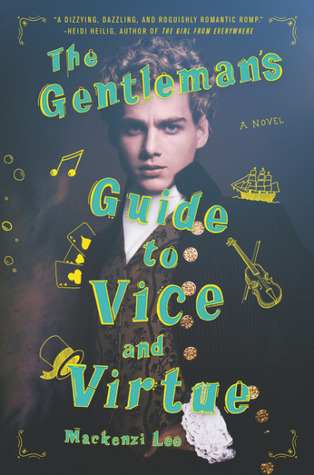 The Gentleman's Guide to Vice and Virtue by Mackenzi Lee | 75% read
I have been powering my way through this one and I LOVE IT SO MUCH OH MY LORD HAS EVERYONE READ THIS YET? It's so good. This will be polished off very quickly.
WHAT'S IT ABOUT? || BISEXUAL BADBOY GOES ON "GRAND TOUR" AND ENCOUNTERS HIGHWAYMEN, PIRATES AND VARIOUS OTHER [HILARIOUS] DISASTERS.
Stitching Snow by R.C. Lewis
This is the Squabbling Dragons book club pick of the month for December/January and I'm slightly late getting around to it, but I do have until the 16th of Jan to finish it. So that I shall! This is a retelling of Snow White and I. Am. Pumped.
WHAT'S IT ABOUT? || SNOW WHITE IS "MISSING" BUT ACTUALLY HIDDEN AWAY FIXING [SEVEN] DRONES, UNTIL PILOT BOY RUINS HER FUN AND SHE HAS TO JOIN THE WAR.
The Handmaid's Tale by Margaret Atwood
This is next on my line up of audiobooks (the only part of my reading life that I'm on top of). One of my good friends has repeatedly threatened to throw me off a mountain if I don't read this (okay that's a lie) but I got the audiobook because I'm not getting to the paperback any time soon. SO EXCITED. Then I can binge the series on Netflix. This is what life is about, no?
WHAT'S IT ABOUT? || WOMEN ARE ONCE AGAIN TREATED AS THE INFERIOR SEX AND THEIR VALUE DEPENDS ON THEIR FERTILITY.
Wolf Children by Paul Dowswell
Another ARC that I need to get to and am hoping to fit in before my read-a-thon starts on the 8th (I could practically see your eyebrows drawing together as you just worked out I'm planning on reading all of the aforementioned books in one week) but this is nice and short and very quick-reading looking so BRING. IT. ON.
 WHAT'S IT ABOUT? || GANG OF GERMAN KIDS SURVIVING POST-WWII GERMANY BUT THERE. IS. DANGER. EVERYWHERE. ALSO A NAZI STALKING THEM.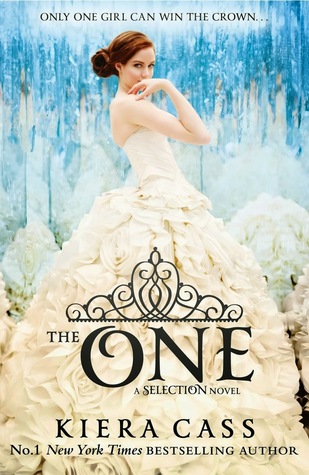 The One by Kiera Cass
THE BEGINNING OF MY READ-A-THON TBR. I'm starting the week off with a bang and picking up the final book in the first part of The Selection series. I'm anticipating whizzing through The One at an alarming rate, with both equal measures of delight and UGH, SRSLY? going on.
WHAT'S IT ABOUT? || CONTINUING DRAMA OF BACHELOR-STYLE LOVE STORY. MAYBE SOMEONE WILL DIE IN THIS BOOK. VERY CRINGE. VERY ADDICTIVE.
The Reptile Room by Lemony Snicket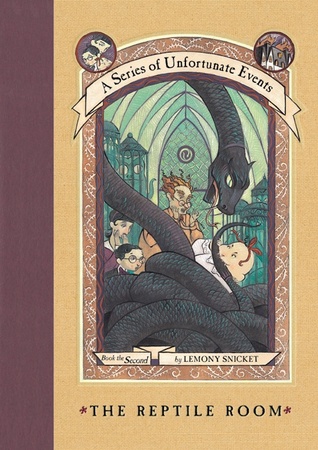 This next book is an ego boost – a nice short Snicket adventure. The second book in the A Series of Unfortunate Events series will be a few hours of my time and a nice way to feel amazing at how many books I've been getting through.
WHAT'S IT ABOUT? || THREE SIBLINGS HAVE CONTINUING BAD LUCK BUT TOLD IN EXCELLENT STORY TELLING STYLE.
Seeing Redd by Frank Beddor
This is the second book to The Looking Glass Wars – an Alice in Wonderland retelling that I loved. I cannot wait to continue this series and I should positutely fly through its pages. Plus that cover, oooh I love that cover.
WHAT'S IT ABOUT? || RETELLING OF ALICE IN WONDERLAND THAT IS VERY COOL AND HAS SOME EXCELLENT BATTLE SCENES. NOT TO MENTION REDD, TOTALL BADASS VILLAIN.
A Million Worlds with You by Claudia Gray
This is, as I said in my TBR announcement for the read-a-thon, a question mark on my TBR. I cannot wait to continue AND FINISH this series (and I received this for Christmas) so I'm hoping this is a quick enough read for me to incorporate into this read-a-thon. I'm so keen to find out what happens!
WHAT'S IT ABOUT? || THE LOVERS' GUIDE TO WHAT HAPPENS WHEN YOU GET ROYALLY SCREWED OVER BY TIME TRAVEL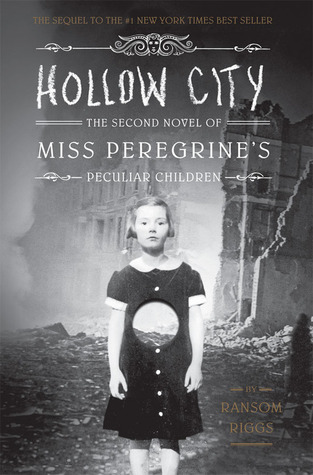 Hollow City by Ransom Riggs
If one of the other books for the read-a-thon don't sit well with me, I will swap it out for Hollow City – the second book in the Miss Peregrine's Home For Peculiar Children series – and smash my way through this exciting tale. If the others books are all fine and dandy, I will roll this onto a TBR for another month this year.
WHAT'S IT ABOUT? || CREEPY CHILDREN DO EPIC STUFF AND READER TRIES TO PRETEND THEY'RE COOL WITH THE CREEPY PHOTOS RIGGS INCLUDED.
Halt's Peril by John Flanagan
Similar story to Hollow City, I will read Halt's Peril if I either get time or as a replacement for another book that hasn't held my attention. It's one of my yearly goals to finish off this series so this is a show of effort on my behalf towards achieving that goal.
WHAT'S IT ABOUT? || MANY ARROWS. MUCH COOL. AWESOMESAUCE HORSES.
Karen Memory by Elizabeth Bear
This is the January/February book club pick of the month (starting on the 17th) which I'm planning on getting around to in late January. I've heard a lot, a lot of good things about this story AND it has a badass cover. I'm pretty sure I'm going to absolutely love this one.
WHAT'S IT ABOUT? || RETELLING OF JACK THE RIPPER, BUT IN STEAMPUNK CHICAGO.
Unearthed by Amie Kaufman and Megan Spooner
An ARC that doth need reading and a stupidly popular book. Providing I actually have time to get to this (I have a good feeling that I will) I will be diving into this wondrous adventure that I've literally heard nothing but good things about.
WHAT'S IT ABOUT? ||WRITTEN BY AMIE KAUFMAN AND MEGAN SPOONER. ABSOLUTELY EPICALLY FREAKING FANTASTICALLY EXCITINGLY BOUND-TO-AWESOME ADVENTURE – FREQUENTLY COMPARED TO LARA CROFT AND INDIANA JONES BUT IN SPACE.
The Start of You and Me by Emery Lord
The final book on this list is another ARC by Emery Lord which I'm so pumped for. The premise itself I'm unsure about but I so want to read a Lord book and I've heard a lot of positive things about this one so I think I might just enjoy it!
WHAT'S IT ABOUT? || GIRL'S BOYFRIEND DIES AND SHE IS VERY SAD, NOT VENTURING INTO THE WORLD FOR TWO YEARS. THEN SHE DOES AND THERE'S ANOTHER BOY. OOPS.
---
Let's raise a glass to my ambitious TBR and then watch me fail miserably!
What books are you reading this January!?
---

~~ Kirstie ~~