I feel like I've managed to do surprisingly well in December for not buying too many books. For once. I didn't even receive too many for review either – what a win!! Nonetheless, I do have some awesome books to haul and I'm super excited to share them all with you today! 
As per usual, I don't actively go and buy books during December – because I often receive a lot of books as gifts, I try to not buy too many to avoid having an insurmountable number of books thrown my way. I did keep my Audible subscription going, however, so I do have just the one book that I bought myself to haul. SOMEBODY GIVE ME A MEDAL FOR THAT SELF CONTROL!
---
CHRISTMAS GIFTS
Reunited
Colleen Houck
DON'T EVEN GET ME STARTED. Do we even need to discuss this? We know I practically have a love affair with Houck's literature, right? We know that I've been absolutely dying to get my hands on a copy of this, right? WE KNOW THAT THE HARDBACK IS ABSOLUTELY GORGEOUS, RIGHT? Exactly. So we also thus know that I have just died from excitement overload.
A Million Worlds With You
Claudia Gray
This is the conclusion to the Firebird series which I'm totally in love with at the moment.  I'm so excited to see how Gray is going to wrap up this series because the first two books have been spot on and right up my alley way. Plus the cover, oohhh the cover – isn't it just drool-worthy?
Invictus
Ryan Graudin
I have actually started this one – heck, as soon as I opened this at Christmas I dove straight in. Ryan Graudin is one of my favourite all time authors for sure. Her Wolf by Wolf series was phenomenal and I was so, so, so excited that Graudin has jumped at the alternate historical fiction genre once more! Time travelling pluderers? HECK YEAH.
Bloodfire Quest
Terry Brooks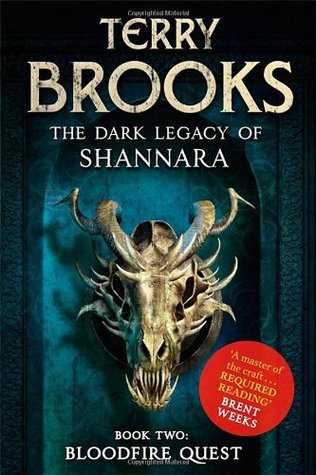 I'M SO EXCITED ABOUT THIS. I absolutely adored the first book in this series and have been absolutely dying to get my hands on a copy of the sequel. Brooks is a GOD of fantasy and I will always compare absolutely everyone to his standard from now on. This just has everything I've ever wanted in a fantasy book so OH MY GOOD GOD I'm practically jumping in my seat with anticipation of picking this one up.
Born at Midnight
C.C. Hunter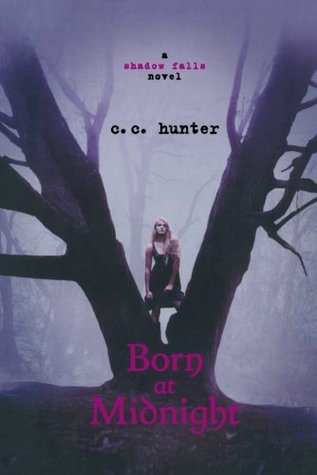 My most favourite and awesome friend sent me this book for Christmas and I. Am. Stoked. I'm also totally just stoking her ego because I know she's reading this. But THANK YOU Sarah – this is one of those books that's been on the edge of my radar for ages but I've just never bought for myself. So I truly am excited to jump into this story and become totally engrossed with it.
---
RECEIVED
The Wren Hunt
Mary Watson
I'm so keen to read this one. My cover is gorgeous and GOLDEN. The plot sounds great for this one – a girl living in a world where magic is outlawed and running away from those who point fingers at her for being unnatural – yes please. Plus it's an annual thing where she gets chased at Christmas – I WANT TO KNOW MORE.
Book of a Thousand Days
Shannon Hale
This one is a re-release with a different cover and I think the story sounds really interesting. The blurb is a little vague but from what I understand from it I think it's going to be a great little escape-type of plot line and I am so pumped!
---
 AUDIOBOOKS
They Both Die at the End
Adam Silvera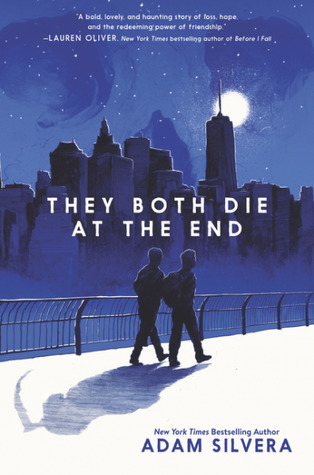 I really wasn't sure what to get with my Audible subscription in December but after a good deal of sleuthing around I settled on this one. The narrator sounds fabulous so hopefully I still think so when I sit down to listen to it for real – and I've not actually tried an Adam Silvera book before. So I'm totally ready to become emotionally wrecked!! (not to mention him and Becky Albertalli have done a book together and I feel like I need to read some of his books before I dive into that one sooo #ulteriormotives).
---
That's a wrap!
Have you read any of these? What did you think!
---

~~ Kirstie ~~