I've decided to do a thing. If you've been paying attention (I might quiz you at the end of the year so best take notes) I've signed a contract with myself to participate in one read-a-thon per month in 2018. A tall order? Most certainly – oh okay, no probably not, but shush and let me be dramatic. Except I couldn't find any read-a-thons I fancied. So here we are, this is me, making a brand spanking new read-a-thon for you all to enjoy.
WELCOME ONE AND ALL TO JUMPSTART JANUARY
Who's excited? I'm so excited I could do a little jig. Jumpstart January is going to be a week long read-a-thon where we take the New Year by its horns and boost that TBR count. It will run from 12 a.m. Monday 8th January – 11:59 p.m. Sunday 14th January in your time zone. I want to go into 2018 with a bang so this is a read-a-thon where we snatch up those easy to read books off our enormous To Be Read piles and smash them out. Here are the rules!
Have fun.
Read as much as you can in 7 days.
Read only books that work towards your annual goals.
Read books that are small or you know you can finish quickly.
Read deliciously trashy books that you might accidentally finish in one night.
Swap a book out for a different one if you're not hooked by page 50.
Now I know I'm announcing this late, I only just decided to create this. But if you want to join in on the fun I'd love you to! Use the hashtag #JumpstartReadathon on Twitter to join in on the fun, or over on Instagram to share your TBR. Or even write an announcement post on your own blog to link back to here and spread word of this exciting new read-a-thon you're trying out. You know you want to.
---
Need More of an Incentive?
Well, then: how about a giveaway? Join in my read-a-thon and I'll let you go in the runnings to win a book! OKAY NOW YOU'RE READY. As a celebration of all things I love (so . . . books?) I'm going to be giving away a copy of my most beloved read of all time: Tiger's Curse by Colleen Houck.
Throughout the week, I will be running the giveaway competition over on Rafflecopter and the live link will go HERE when the date rolls around (I'll also announce it on Twitter etc). So if enough of you come and join me for my spontaneous read-a-thon then absolutely yes do you get a chance to win my favourite book. I LOVE READING AND I LOVE YOU GUYS AND I'M IN A GOOD MOOD, SO QUICK! TAKE ADVANTAGE OF IT.
T&Cs
the giveaway is INTERNATIONAL. One winner will receive one copy of the book Tiger's Curse by Colleen Houck. Participants must be willing to share their postal address with me to receive prize. Book will be sent via The Book Depository & participants must live in a country TBD ships to. Spam accounts will be disregarded.
---
Suggestions!
Still not quite sure how this is working? My goal with this read-a-thon is to make sure I start the year reading books I love. I'm not going to pressure myself into tackling Anna Karenina, a memoir that's dry to read or some other book that's slow progress. I want to encourage myself and feel good about how much reading I'm getting done. So heck yeah whip out those 50 pagers and BADABOOM sneak out the Kiera Cass to gorge on. I ain't judging. So, what types of books will be good to read?
Young Adult literature
Short books
Graphic novels
Fluffy books (i.e. The Selection)
Children's books
Heck, read a magazine if you like
LET'S GET SOME GOOD READING DONE AND SCREW THE PAGE COUNTS.
---
My TBR
Are you ready for this? *epic music* I decided to pick 6 books. Partially because I think I might get to 4-5 but also so that I can have the options of swapping out any of those books that don't hold my attention for a different one. So if I read four books, I have two spare in case any of them turn out to be slow going. Got it? I hope so. My goals for 2018 include finishing off series and more specifically Ranger's Apprentice – so these are the goals I am including in this read-a-thon's TBR.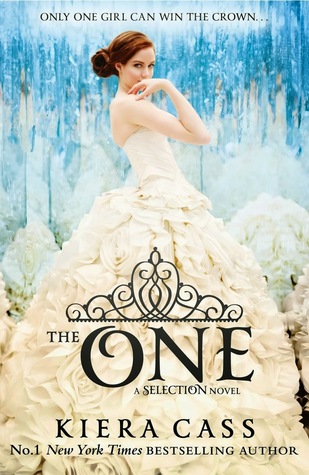 The One by Kiera Cass
Is any read-a-thon complete without a nice, fluffy Cass book to tie you over? Methinks not. I've been dying to get around to this final instalment to this part of the read-a-thon for AGES. So I'm super excited to kick off my jump-starty celebrations with this one. Heh. One. Geddit?
The Reptile Room by Lemony Snicket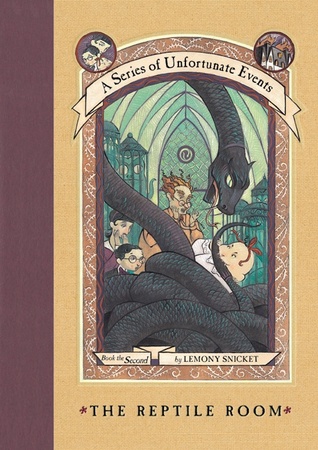 I recently acquired this second instalment to this strange series and plan to boost my reading ego by polishing this off in a matter of hours. I'm sure it will be great fun and then I can scoff as I do my grocery shopping and nudge my fellow potato-browsers saying, hey, guys who's read a whole book already today? And then point to myself as I waltz off to pay at the checkout. This is what life is about.
Seeing Redd by Frank Beddor
Goodness gracious me do I SO WANT to get around to this book. This is the second book in The Looking Glass Wars series and I'm keen as mustard. The first was a breeze to read, I literally flipped through that book like it was no-body's business. So I'm hoping this will be a nice quick read and that I polish off quickly.
A Million Worlds With You by Claudia Gray
This one is a slight question mark on the TBR. I adore this series and this is the final book so I'm guessing it'll be a quick read for me. However, if I don't make quick progress beyond the 50 page mark within an hour then I'm slamming it down on the table and moving to another book. IT'S QUICK OR QUIT FOR THIS READ-A-THON, GUYS.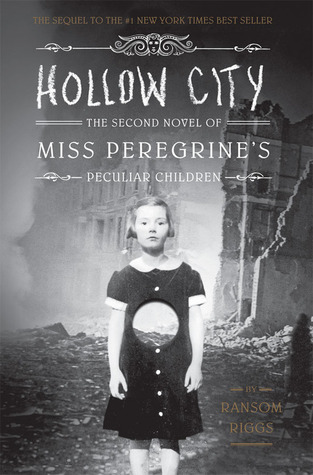 Hollow City by Ransom Riggs
I've been meaning to continue this series on forever and ever and these are actually pretty short books. I'm not 100% convinced that I'll fly through it like an olympian on the ski jump, but there's potential here. This is my first "spare book" that I'll rotate to if any of the others fail me.
Halt's Peril by John Flanigan
Tying in with the aim of the read-a-thon to start ticking off 2018 reading goals, I've got a Ranger's Apprentice book on the back burner ready to sweep me away into a world of adventure. Once again, this is a spare book for the just in cases – but I want to finish this series this year so I'm hoping I do actually get around to it!!
---
Are You Ready for 2018?
I hope to see you joining in with the inaugural round of JUMPSTART JANUARY READ-A-THON! I'm so excited to have created this and I'm even more excited to do some epic reading with you guys. Come join in the fun over on Twitter for some inspiration, maybe some sprints and a whole lotta banter:
And don't forget to use the official hashtag on all of your social media accounts. For now, there is no official Instagram page for the read-a-thon but I will be keeping an eye out for ye participants there from my very own account (@ozbooksnail). The official hashtag once again is:
#JumpstartReadathon
CAN'T WAIT TO SEE YOU ALL THERE.
---

~~ Kirstie ~~