You could say that I didn't get completely out of control in October when it came to books . . . but my haul sure makes it look like I did. I have wonderful excuses to reason why I accrued so many books, though. And if I have excuses, then all is well.
I have a very large haul to share with you today and I am thoroughly pleased with myself and my book-hoarding abilities. My TBR is not so pleased but it does not get an opinion in the matter. NOW, if you are interested, I have already done this haul (sans a couple of books) over on my YouTube channel. So if you'd prefer to see me get over-excited about the books face-to-face-via-screen, then click HERE. But let's get into it, shall we?
---
BOUGHT
There were several excuses as to why I bought books this month:
Firstly, my sister was visiting and so we went to some cute second-hand and independent bookstores for fun. Second-hand bookstores = cheap books so #oops. And the independent bookstore had exactly three books I'd been searching high and low for and couldn't find.
Secondly, there was then a secondhand sale on at my local library area thing. It was fundraising for a school in Kenya and books were only $1-$2 so clearly I was doing my part in society by giving to the cause.
Thirdly, I managed to subscribe to both the American and Australian audible and paid two fees and thus collected two (well, actually three) audiobooks so let's all pretend that's what I intended to happen and rejoice in the extra books.
The Reptile Room
by Lemony Snicket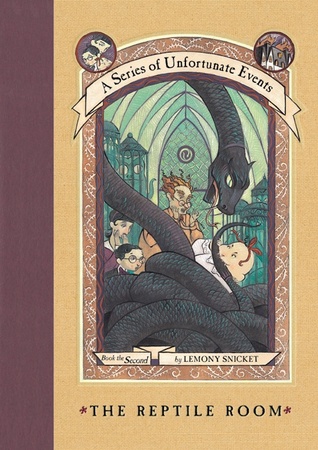 I found this one in the second-hand store and decided to get it because I read the first one at the start of this year, and I also bought the first one from this store. So now this has become my tradition: every time I finish a book in this series, I will make my way to that bookstore to find the next.
This is a part of the Series of Unfortunate Events series:
three children are left orphaned after a mysterious fire burns down their family mansion and their parents are killed. Count Olaf wants to be their guardian to somehow get his hands on the children's fortune. Chaos ensues – and thirteen books.
A Jigsaw of Fire and Stars
by Yaba Badoe
This is actually one of my anticipated books for the year (and if you don't believe me, see THIS post). I am smitten with this cover. ISN'T IT GORGEOUS? It had pretty low ratings last time I looked on Goodreads but I want this so bad that I'm determined to love it. It follows a girl who's brought up by gypsies; she has a recurring dream of surviving a ship wreck, and when someone comes looking for her in the camp she realises that these might not be dreams, but memories. #Ooooh
The Language of Thorns
by Leigh Bardugo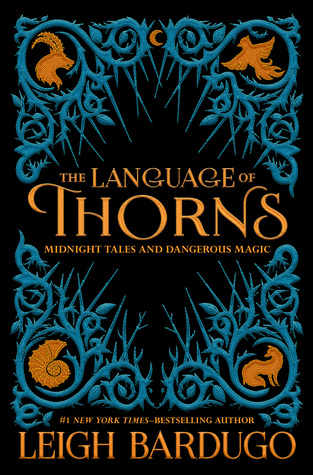 I wasn't really planning on buying this any time soon but then I saw this book in person. Somehow, I'd missed the fact that this book HAS ILLUSTRATIONS ON EVERY. SINGLE. PAGE. Seriously – every page. I was so wowed by this that I decided I obviously had to buy it and so I did.
Flame in the Mist
by Renée Ahdieh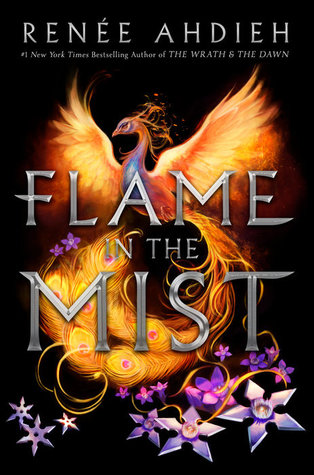 I mean, this is an Ahdieh book: one does not simple omit her in one's book collection. I'd also been struggling to actually find a copy of this book so when I saw it in an independent store I decided that is was NOW OR NEVER and threw it into the cart. Ohh boy am I ready for this Mulan retelling #MulanIsDABEST
Updraft
by Fran Wilde
This is the November book club pick of the month for the SQUABBLING DRAGONS. I'm so excited to dive into this one. The book follows a girl who's waiting to earn her wings to become a trader with her mum – a lot of things are going to happen it seems and she is going to have to reveal some dangerous secrets of this Bone city above the clouds to save everyone she loves.
If you don't know what that book club is, IT'S MINE (and Casey's from Adoptabookaus) so come join because my goodness, we're so much fun.
Tainted
by Glenda Larke
This is the third book in a series that I haven't even started/can't remember what it's about. But the books look really pretty together on the shelf so that's something. Before you raise your pitchforks, I did only spend $2 on this so calm your farm, people.
Magic Kingdom For Sale/Sold
Terry Brooks
I also got this one from the book sale and the reason I picked it up was because A) I LOVE TERRY BROOKS and B) I'm fairly sure this book is a little tricky to come by. I found a fairly battered copy of it but oh my goodness am I pleased to have found a copy full stop.
Odalisque
by Fiona McIntosh
This was the final book that I got from the book sale and I bought this one because one of the ladies running it was so kind in recommending books for me. I was 100% guilt-tripped into buying one of the (very cheap!) books to show my appreciation. I can't really remember what it's about but ah well.
---
FOR REVIEW
GUYS. I received physical books for review this month *runs in excited circles*. Which you probably already know because I keep telling you, but it's exciting okay??! I never thought I'd actually get them. SO, here they are:
The Girl Who Drank the Moon
by Kelly Barnhill
RELEASE DATE:  November 2017
I was so excited to receive this one because it sounds wonderful. The paperback will be coming out in early November but the hardback is already available. It's the story of a village that sacrifices a baby to the witch in the forest who they believe to be evil. The witch is nice, however, and takes these babies and delivers them to the other side of the forest to nicer families. Along the way, she nourishes them on starlight – except this time she accidentally nourishes the child on moonlight #Oops. Thus magic happens.
The Red Ribbon
by Lucy Adlington
RELEASE DATE: November 2017 
I have actually already read this one and IT. WAS. FANTASTIC. I'm hoping to see a lot more people read it now that it's out because oh my lord it's worth it. This is historical fiction set in Auschwitz (WWII) and follows a young girl who is in this camp and somewhat naïve about what her situation really is. It's a beautiful take on this part of history and it will even teach you some things, mostly the work that was done in sewing stores and laundry houses by the inmates in the camp itself. HIGHLY RECOMMEND.
The Nearest Far Away Place
by Hayley Long
RELEASE DATE: November 2017
I'm super excited about this! (I'm excited about all my books, let's face it). This one has such a beautiful cover as well, I can't even deal with it. It follows two boys who go to live with their aunt and uncle after their parents are killed in a car crash. Honestly, I'm not sure what this story is exactly going to be about, but one of the boys has to overcome something big before he can move on; one would assume the "big thing" is grief but I'm not sure.
Wolf Children
by Paul Dowswell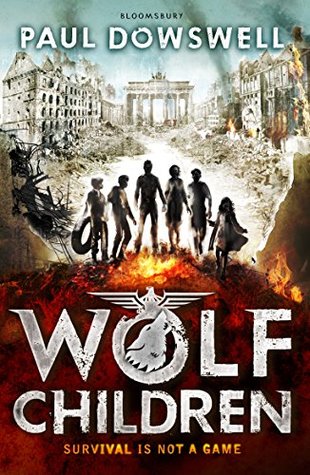 RELEASE DATE: 24th August 2017
*bathes in historical fiction* I sure do love me some historical fiction. This is also set in WWII with the backdrop of post-war Germany and follows a group of friends as they try to survive in an incredibly war-torn country. I anticipate tensions to run high, maybe a death or two and some serious survival tactics kicking in. Doesn't that cover give you all the Fifth Wave and Maze Runner feels?
The Start of Me and You
by Emery Lord
RELEASE DATE: 1st November 2017
I was super overwhelmed that I received an Emery Lord book – not that I've actually read any of her books yet, but whatever. I am obsessed with When We Collided (which she wrote) and whilst I didn't manage to buy and read that book it meant I a) recognised the author and b) was excited to have another of her stories to explore. This one is contemporary and follows a girl whose boyfriend has died in a swimming accident. So we've got a solid 300-400 pages of pulling her life back together again. LET'S DO IT.
---
PRE-ORDERS
I have barely ordered any pre-orders lately. I'm so proud of myself. We can at least say there is one field in my book buying habits that I'm excelling at.
The Forbidden Heir
by M. J. Scott
Now this one is a special preview for all my beloved blog friends – I didn't haul it over on my YouTube channel because I just didn't. Okay? I have done an amazing job of not pre-ordering anything lately. But this book – THIS BOOK – you've probably never heard of it but I've been (im)patiently waiting for TWO YEARS [in azkaban] for it. And finally, it is actually going to be in my hands. It's the sequel to a book called The Shattered Court which is adult fantasy (I thought it was YA #WhatAShock) and once you get past a few spontaneous sex scenes, it gets really damn good. Highly recommend for ye over 15.
---
 AUDIOBOOKS
DID YOU THINK WE WERE DONE? HAH.
Alice in Wonderland [italian version]
by Lewis Carroll
If you are new here (or perhaps just didn't know), I am indeed bilingual. I studied Italian at university and have slowly (very slowly) been picking my way through Harry Potter in Italian. It has been a struggle because words for "Muggle" are made up and words for "cloak" and "wand" are not something I came across in my studies, nor indeed my day-to-day life. So I thought, hey, what's an easier book, vocabulary-wise, that I can try next? Off I run to purchase Alice in Wonderland, or, Alice nel paese delle meraviglie, without considering the number of fantastical things in this story. So it's been a struggle but practice is practice.
The Gentleman's Guide to Vice and Virtue
by Mackenzi Lee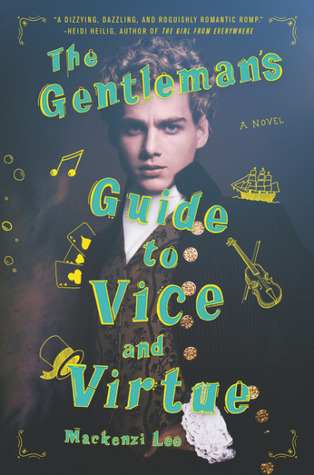 THE INTERNET IS UP IN ARMS ABOUT THIS BOOK SO I'VE DECIDED TO BECOME UP IN ARMS ABOUT IT TOO. Plus the narrator is British and I love me a good British narrator.
Good Omen's
by Terry Pratchett & Neil Gaiman
Casey @ Adoptabookaus recommended this to me and whilst I wasn't sure if I wanted to dive into Pratchett's work at this point, after hearing the narrator I knew I had to have it. Plus it was at that point that I realised with was a co-op work with Gaiman and THAT is something I just have to see. Or listen to, at least.
---
That's a wrap!
Have you read any of these? What did you think!
---

~~ Kirstie ~~