The eternal struggle of being too poor, having too many books or not enough shelf space. It is particularly cruel at this time of year: September. What is it about September that the publishing companies go: oh yes, what a good month to releases all our books. I would positively gasp if they decided one year to spread out the releases.
Alas, here we are, pining over all the delicious goodies that for various reasons we do not have in our possession. How terribly sad. We must, therefore, do the only thing left in our power – look at them longingly and SHOUT LOUDLY ON THE INTERNET ABOUT HOW MUCH WE WANT THEM. And that's exactly what I'm going to do. Right now. Although just before I do that I will say that I do have Tower of Dawn, hence it not appearing on this list. So calm your farms.
also sorry, I haven't listed these in order – they're listed in an oh-yes-I-should-talk-about-this-one-too sort of order #uselessblogger
---
Warcross
by Marie Lu
12.09.17
This book makes me want to cry when I see it sitting oh so lonely on the shelf rather than being taken home by me. It follows a girl who plays "Warcross" – an online game that everyone is playing – who also then accidentally glitches herself into the game from which point things get interesting. Well, I assume she goes into the game, the official blurb does say "action". The point is, however, that this is Marie Lu we're talking about and yes maybe I haven't actually read any of her other books but obviously I need this one.
They Both Die at the End
by Adam Silvera
05.09.17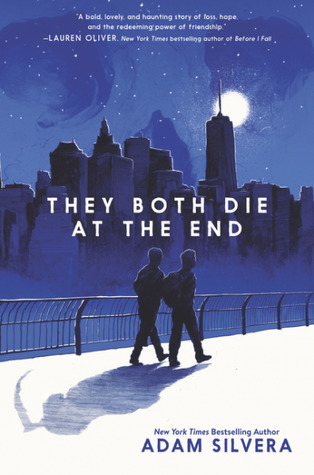 Again, this happens to be an author whose books have thus far eluded me. I really like  the cover of this one, though, and the title/blurb are to . . . die . . . for. Oh, I'm hilarious. But seriously, DO YOU SEE THAT GRIM REAPER ON THE COVER? OR THE SKULL IN THE SKY? Doesn't it just give you the chills??! Everyone raves about Silvera's books all the time so I'm itching to get my hands on one of his books. Particularly this one because it's new and shiny.
The Language of Thorns

by Leigh Bardugo
26.09.17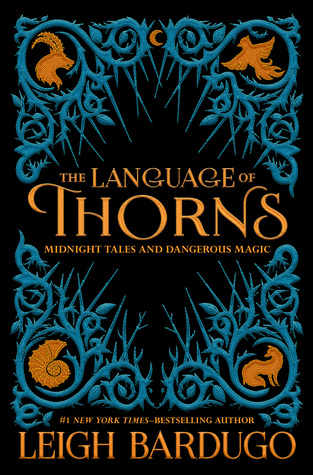 Despite not yet having read Crooked Kingdom I would most gladly adopt this book onto my shelf. Bardugo, being as amazing as she is, has earnt herself a nice spot in my I-will-always-buy-your-books list. Plus this one has "thorns" in the title (always a good thing) and a lovely cover. From my shallow perspective I think we can estimate that this book will contain nothing but amazingness.
Before She Ignites

by Jodi Meadows
12.09.17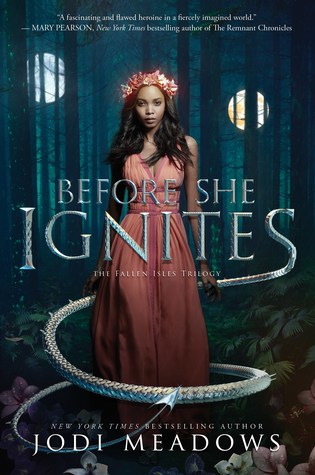 Apparently there's a theme going on now, I haven't read an of Jodi Meadows' books either. But this one, oh-ho-ho, this one is about DRAGONS. And I've even seen good reviews. If you're new here I better tell you that I REALLY LIKE DRAGONS so I'm VERY EXCITED ABOUT A DRAGON BOOK. Which means that hopefully one day I might get my hands on this one.
Dreamfall

by Amy Plum
07.09.17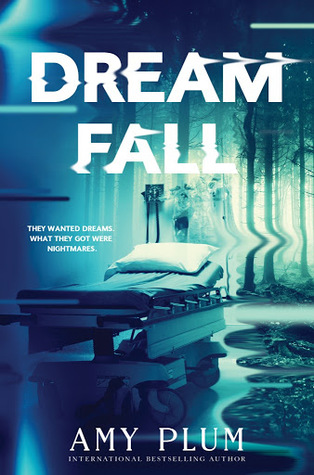 I am a huge Plum fan. I just finished off her Revenants series and am positively dying to get my hands on more of her books. This is a book that I might actually steal dragon gold for in order to buy it. I love the sound of this one – insomnia patients agree to go through a procedure and EVERYTHING GOES WRONG. They end up in a dreamworld where their worst nightmares come to life. And it's written by Amy Plum, did I mention that?
Even the Darkest Stars
by Heather Fawcett
05.09.17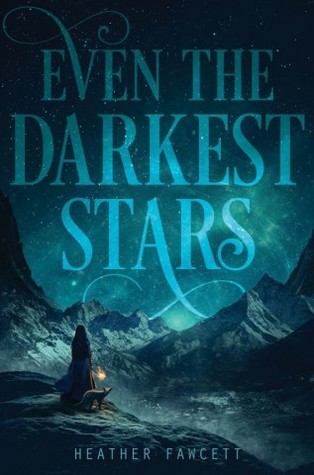 I'm not going to lie, I mostly just super like the cover for this one. I am the shallowest of bookworms. BUT. The description, oh my lord. Royal explorers. Missions to go adventuring into mountains – all in a fantasy setting! It's too much, be still my beating heart. It's like a fantasy dream come true. I just can't get over how awesome this plot is, for a fantasy book. Mountain climbing and exploring just don't tend to pop up in YA Fantasy, RIGHT? Oh boy, thank goodness September is here.
Invictus
by Ryan Graudin
26.09.17

You're lucky we have the internet separating us else your ears would hurt with my screeches of joy. Graudin is one of my favourite authors out of my favourite authors. Like, she could potentially oust Colleen Houck out of the number one position. Her Wolf by Wolf series not only destroyed my heart but meant I NEEDED more from her because she's too damn good at writing books. Invictus is about a guy who loots throughout time because the time line of life is all wibbly wobbly. Mostly, it's too good for words and I'm about to explode from excitement.
Autoboyography
by Christina Lauren
12.09.17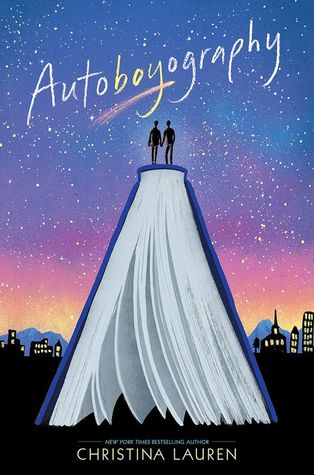 This books has me so intrigued. Branded as being a cross-over between Simon vs. and Fangirl I immediately distrusted it and went 1) please don't try and compare anything to those books, and 2) give me details not bad comparisons. Honestly? It actually does sound like what could happen if those two books met . . . BUT EITHER WAY I'M EXCITED. I've not seen any talk about this but it follows a boy who takes a writing class which challenges the students to draft a book in 4 months (I'm in) and then falls in love with a Mormon boy (like, bring the drama) wrapped up in a hilarious and good cover. Oh boy, this book needs to be on my shelf.
Nyxia
by Scott Reintgen
12.09.17
I have no idea what to actually expect from this book but it sure does have me intrigued. The basic premise is that the main character is one of 10 people recruited to hop on a spaceship and leave earth to gain the "right" to travel down to the planet of Eden *raises eyebrows* and mine a substance called Nyxia. Which would set them up for life. Except it sounds like things are going to go wrong on the ship because of secrets. Like, yep, Reintgen, you've got me. I'm in. Someone get me this book.
Just Off the Path
by Weston Sullivan
05.09.17
Okay, are you ready for this book? Because you're not. This is a Hansel & Gretel and Rapunzel retelling MASH UP. I hadn't heard of this book until recently and it's already been released (not that it's actually in any Australian bookstores yet *eyeroll*) BUT I WANT I WANT I WANT. Hansel falls in love with Rapunzel and they leave, escaping Gothel (who I think is Hansel & Gretel's mother in this story?) who later escapes from her imprisonment and obviously is coming to either retrieve Hansel or kill Rapunzel or something and AHHH. It's all too much. This book might kill me with excitement. Truly.
Rebel Seoul
by Axie Oh
15.09.17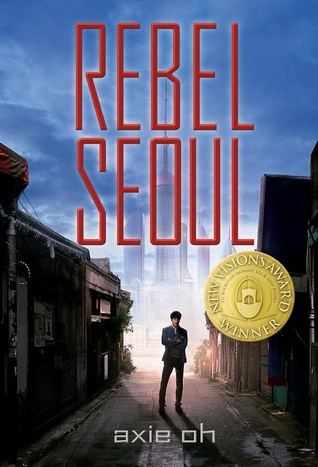 I've had my eye on this one for some time. It sounds super interesting – set in Korea after a great war. The character gets wrapped up in being recruited into weapons development group and he hopes to get some military glory. But when he meets a girl who's been trained to pilot one of these never-ending war machines he starts to question the his loyalty to a regime that is happy to use people as weapons. This just sounds epic and like it'll be a great take on the rights and wrongs of war (if you can really say there are any). If anything, it seems topical and interesting!
A Secret History of Witches
by Louisa Morgan
05.09.17
The title of this one was what initially won me over. It starts with a grandmother dying to save her tribe and everyone believes that the magic she had died with her. Then the main character of our book comes along and BAD-A-BOOM, the magic is back. The time span of this book covers from 19th London to the end of WWII and is about five generations of witches fighting to protect everything dear to them. Why are more people not running around like crazed chickens over the awesomeness of this plot??
The Good People
by Hannah Kent
19.09.17
Don't recognise this author? Well, she's the one that wrote Burial Rites and I'd be surprised if you haven't stumbled across that one at some point. Despite not having read her super duper crazy famous book, I already know she's a talented author. It's my magical ability that I keep secret, you see. But this one is set in 19th century Ireland (and really I was sold with just that) and it sounds like it'll be both an emotional and beautiful read – revolving around a child who can't speak or walk and people wanting to use magic to rid them of the 'evil' he brings to their valley.
An Enchantment of Ravens
by Margaret Rogerson
26.09.17
Um, so this book SOUNDS INCREDIBLE. I think I must be living under a rock to have not heard people talking about these. This one is about a girl who makes artwork for the fae (who exist in this story) who love it. Why? Because they can't make human crafts – from painting to bread-making. It literally kills them. Also things go really wrong for the main character after she paints a fae in the wrong light (was a that a pun?) so that's always fun, too. And the book has a great cover. I'm sold.
Girls Made of Snow and Glass
by Melissa Bashardoust
05.09.17
I don't know if you noticed, but clearly if you want to release a book the 5th of September is the only date on which you can do it. Ahem. THIS BOOK. It's a Snow White/Frozen retelling and as I read the blurb I was grinning wickedly with excitement. One of the characters can't love because he father cut her heart out and replaced it with glass (ouch). The other girl, the daughter of the king, has been made of snow to be the splitting image of her late mother. For some reason the girl with the frozen heart seeks to marry the king and "finally know love" (I'm not quite sure how that works) and infiltrate the royal family. A lot of stuff seems to happen but the bottom line is I'M DOWN FOR THIS.
A Jigsaw of Fire and Stars
by Yaba Badoe
07.09.17
This one sounds fascinating. A girl keeps having a recurring dream of a shipwreck from which she escapes as a baby. She was then found by a leader of a gypsy group and raised as one of them. They travel around southern contemporary Europe. And then one day, she recognises two men from her dream and starts to question whether it's just a dream. And the cover. Do I need to say anything about the cover?
---
Which September release do you need like air?
Let me know below what you're positively gasping to get your hands on. I think my list is wonderfully long and unrealistic – imagine if I actually bought all of those! I probably wouldn't actually read them until about 200 year's time.
---

~~ Kirstie ~~