I'm hoping that I'll be able to get to quite a few books in November, but then again I always say that and do I ever really stick to my TBR? No, no I do not. But it's still terribly fun to make.
So here we are. At the beginning of a new month – AND THE MONTH BEFORE CHRISTMAS NO LESS. Everything is terribly exciting and I have some amazing books on deck that I'm just dying to get around to. Let's take a look at them, shall we?
---
The TBR
Dragon Champion by E.E. Knight
I'm already at the half-way point in this one, so this is a roll over from the previous month. I was hoping to finish this off pretty quickly but it's not the smoothest of reads so this could well put my entire TBR's nose out of joint. I say I'll have a great reading month but in reality, I'll probably only finish this.
Inkspell by Cornelia Funke
Also part-way through this one! I'm actually really enjoying it but I refuse to continue reading it until I finish Dragon Champion. I think once I do get around to it I'll finish it off pretty quickly. It has been my goal to finish off this series this year and so far I'm pleased with my efforts!
 Legion of Stars by Kameron Hurley
This is a library borrow so I gotta get onto it before I have to give it back. It's a book I was originally considering for mine and Casey's bookclub, the Squabbling Dragons, but then I got impatient and VOILA, here we are. I think it's set in space. Don't ask me anything else, I can't remember.
Wonder by R.J. Palacio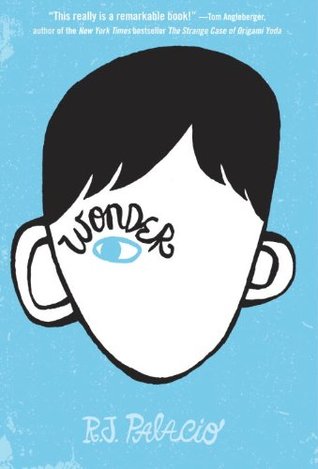 I'm really excited for the movie of this one!! Plus I'm 200% overdue reading this one so it's time it jumped onto my TBR. I'd planned to read this well before the movie actually came out, but let's face it, I'm not that organised in my reading life.
Inkdeath by Cornelia Funke
 I'm hoping to get to this one in November but it seems I'm only getting through one of these a month. So I'm thinking I might be able to just start this and then finish it off in December. But the bottom line is that this series MUST be finished by the end of this year.
Terrier by Tamora Pierce
THIS BOOK HAS BEEN ON MY TBR FOR TEN YEARS. TEN. YEARS. And the first challenge in the TBR Takedown Read-a-thon is to read the oldest book on my TBR. So I think this qualifies, don't you? The read-a-thon is a five day read-a-thon from the 18th November – 22nd November and I thought I could do with an incentive to boost my reading!
Updraft by Fran Wilde
This is the November book club pick of the month for the Squabbling Dragons. Want to join? You should! It's a monthly book club I run with my friend Casey @ Adoptabookaus and we read underrated fantasy and sci-fi! I promise you'll have a great time. It also is the second book of my TBR Takedown TBR and will tick off the challenge to read a book that starts off a new series.
The Nearest Faraway Place by Hayley Young
This is a book for review so I'm finishing off the TBR Takedown with this one. It's not too long so it's a good choice and it ticks off the challenge to read your latest haul (it's technically not but I've got to get that review done, so hush).
Wolf Children by Paul Dowswell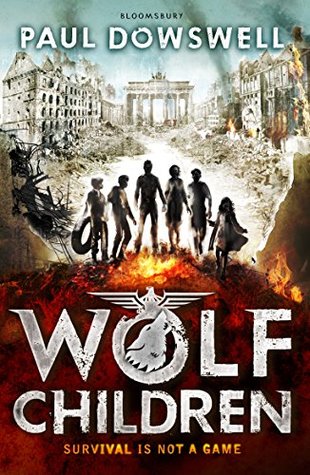 So, if I'm on track at this point, I shall move on to this book which is also for review. This one is historical fiction and I am so excited. I love being sent historical fiction and this is set in post-WWII Germany. It's also written by Dowswell so I have high hopes.
The Girl Who Drank the Moon by Kelly Barnhill
Because I'm ridiculously ambitious, this TBR is still going. According to my usually incorrect time predictions, I'll have a solid week left of the month by this point. This is also for review, however, so I really want to try hard to get around to reading it. I think I'm going to love it because there are MAGIC and DRAGONS and that, is the sure way to my heart.
Clariel by Garth Nix
To finish off with a bang, I have finally put Clariel by Garth Nix on my TBR. Recently, I asked on Instagram whether you guys thought I'd be able to read this prequel to the series (which I didn't realise it was) considering it is the fourth instalment. You all screamed at me exclaiming how amazing the book was and so, after years of not reading it, I'm going to try.
Believe Me: A Memoir of Love, Death and Jazz Chickens by Eddie Izzard
But in the meantime . . . I've been a huge fan of Izzard's for years now and recently I have the honour of being able to go to one of his performances here in Perth. When I saw this book was out I died of excitement, and I ended up getting an audiobook copy. I've actually already started this one and whether I finish it this month or not I'm not fussed, I'm planning to just slowly pick my way through it as I do chores and whatnot. So far, it's ridiculously hilarious.
---
So who thinks I can actually finish that?
Yeah. Me neither. What are you reading this November?
---

~~ Kirstie ~~