5/5 STARS
Genre: Young Adult, Fantasy [Paranormal]
Author: Amy Plum
Published: May 2013
Publisher: Atom
Pages: 408 {paperback}
Originally posted on Goodreads
---
Initial Thoughts Upon Finishing
That was just ridiculously good. Such a satisfying and AWESOME conclusion to the series!! I can't recommend this trilogy enough, the character are awesome and Vincent makes my heart melt. Amy Plum will forever be an auto-buy author for me now!!
---
If I Should Die
This was the final book in the Revenants series and it ended so well! I was ridiculously pleased with how events unfolded — it was one of those series that was fantastic start to end. I can't recommend it enough to anyone out there who hasn't read it or hasn't finished it off.
If you haven't read the previous two books the rest of this review will contain spoilers for them
One of the things I appreciated about this book was that Plum jumps right back into where we left off. Vincent has been taken and destroyed by Violette and Kate is left broken-hearted and in the midst of a Bardia-Numa war. This book begins to drag all the characters we know, including Mamie and Papy, into this war and things start to go wrong quickly.
It's fantastic and fast-paced — not to mention all the delicious plot twists that pepper the story, too. I couldn't put the book down once I'd started reading and I'm so sad that the series is now over.
---
Discussion Time!
If you haven't read this book and don't want to get spoiled, skip down to the Summary
I loved every second of this book. I really enjoyed the tension created by Vincent's binding to Violette failing leaving him volent until they can find a solution. It was so sad to see Kate and Vincent struggling with their desire to be together but absolute impossibility of this.
I liked that the grandparents became involved as the story progressed and would love to know how Kate's relationship with them changes from the end of this book onwards because they were seriously put off by the whole revenant thing.
The most awkward part of this book had to be when Vincent possessed Jules to "hold" Kate. I could see that going wrong from the get-go and thought it was such a callous thing to do! They both knew in their heart of hearts that Jules had feelings for Kate so I just couldn't believe it when she kissed him. Doesn't that seem weird? I know Vincent is in their but it's still Jules' body?!
That made me really sad (and slightly creeped out) that they did that because it totally wrecked Jules. I can't even imagine what that would have been like for him. I don't blame him for not coming back from New York when they went. I'm 100% blaming Kate & Vincent with a solid dose of judgement.
The re-embodiment of Vincent was awesome. I 100% had a panic attack when he started to disperse because they didn't do the ritual right to start with. Also, bless Jules for cutting his arm twice and basically bleeding himself to death. The bromance was real.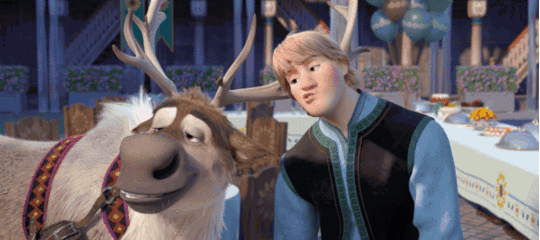 When the ritual works on the second time around that was beautiful. I loved that they managed to get Vincent back and that he and Kate can be together again!! I also loved that the trip to New York expanded the revenant world slightly more by introducing us to more characters around the world.
I thought Bran's character was great, too. I wasn't sure how I felt about it in previous books but when he comes into his own power that was really cool. I think I called it from book two that Kate was going to become a revenant and as soon as he started squinting at her funny you just knew she was going to be the Champion.
I loved that plot twist. When Vincent and Kate go to save Mamie from Violette and she spontaneously flings around from being about to slit Vincent's throat to bloody stabbing Kate in the chest I was shocked. I mean, I saw it coming, but damn it was so violent. No preamble there.
Kate being the Champion was just awesome — everything began to tie together so nicely and her aura being so bright must've been quite painful for poor Bran. It was awesome how everyone saw it and can to her aid, though.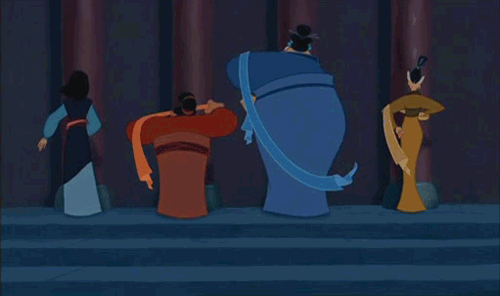 The final battle had my teeth on edge. I was so sure we would lose a few beloved characters, thankfully both Kate and Vincent are okay. This book is so weird for the normalisation of death — the way that Louis gets shot by an arrow through the head and you're like, ah well, he's out of action for a few days. Then you look at yourself funny like, SOMEONE JUST DIED A VIOLENT DEATH, HELLO?
Jean-Baptiste dying was so freaking emotional. When Gaspard said his farewells I was tearing up. That was a duo I never wanted to see end. I did think it was fitting however, and I liked that Geneviève got to pass on, too. That whole scene was so intense. And now Kate and Vincent can be together forever as a literal power couple. Je suis contente.
---
Summary
Overall, this book was just magnificent. It sure made it into my all time favourites list and I can't wait to pick up Plum's next book. I'm just so pleased with this series and how it was one of those perfect series that go exactly where you want it to go and are satisfying. Highly, highly recommend!
---
Grab a copy!
I am an affiliate with these companies, by using these links to purchase books you are helping to support Upside-Down Books!
Enjoy free shipping worldwide and great prices with the Book Depository!
Support an Australian company and enjoy fast delivery to Australia with free shipping on orders over $60 (AUD)!
Support an Australian company and enjoy a flat-rate shipping to Aus & NZ with great prices!
---
You might also like . . .
---
Have you read this? What did you think?
Share your thoughts below!
---

~~ Kirstie ~~