Mercurial
by Naomi Hughes
Genre: Young Adult, Fantasy
Author: Naomi Hughes
Published: March 2021
Publisher: Self-Published
Pages: 412 [paperback]
---
First thoughts
This was AMAZING. Loved it. Devoured it. Want more. I love the cover, I loved the characters, I loved the setting, I loved all the stabby-ness. So much angst. So much action. Many dogs (that I imagined were huskies). An addictive and fun read for all you lovers of fantasy that has a heavy dose of assassins!
What's it about?
Mercurial is a YA fantasy with MAGIC. We have two main characters, the Destroyer and Tal. In this world, magic is dictated by metals – some people have different metals (gold, iron, mercury, etc) in their blood and that gives them different kinds of magic. Only in the palace and its surrounding establishments do you find people with significant power, and a rebellion is trying to overthrow the current Empress because of a cruel and dictatorial rule.
The Destroyer is the Empress' younger sister and she got her nickname from being cruel and merciless. Her metal is mercury and she creates fire. Tal is pledged to her, after having a vision from his god to do so, and he is secretly a silver smith. Silver smiths are illegal and as far as we know, Tal is the only one alive.
The blood of anyone with this magic in them is tainted the colour of their metal. So this means Tal bleeds silver. You can imagine then, that it's very important no-one sees him bleeding. A tricky predicament for the bodyguard of a frequently targeted person of assassinations.
This is the story of Tal and the Destroyer. After an event leaves the Destroyer with no magic and no memories, the dynamics shift and morals become seriously blurred. It is a tale of enemies to lovers, of strong friendships and the impossibilities of family.
Why I enjoyed this
Ummmm – IT WAS SO GOOD. I was tearing through the pages of this and enjoying every moment. The story is breezy and not too complicated – it's great to sink your teeth into and get a healthy dose of teenage angst and fiery (literally) magic.
I found the dynamics between the Destroyer and Tal delectable. As much as they were entertaining enough when the Destroyer was a total nutcase-evil-queen-overlord-pooh, once Tal was dealing with her when she had no memories, and was actually being nice, stuff got COMPLICATED.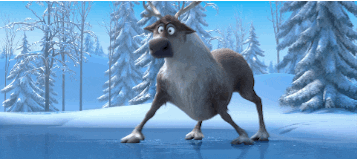 Nothing delights me more than throwing endless moral challenges at characters to see how they'll react, and to watch them learn and understand that sometimes the world isn't as black and white as it first appears.
The world
I wanted to take a second to talk about how much I loved the setting of this book too. It is largely set in a wintery landscape around some harsh mountains. The snow and bitterness of the landscape really added some delightful tension to the overall chaos of the story.
I found it really easy to picture – and I loved imagining the animal called the Mooncat – and I'd love to see some artwork for this setting. I think it would be utterly captivating.
Diversity
I also really loved the diverseness of the characters. Not only am I talking skin colour here, but religion. I thought that was an interesting addition to a fantasy book that you don't always see present in this conflicted manner as you do here.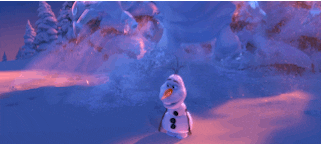 With one of the main motivations of Tal, being the main character, to do what he's doing through the whole book having come from a divine vision, religion plays a central role in this story. I really enjoyed how religion played with the motives of a lot of the characters involved and how differently they each interpreted it.
Whilst it's not largely explored, Hughes also touches on the idea of contrasting faiths and religions causing conflict in the story too. It makes me really curious about what the rest of this world would look like if this story was expanded into an epic series – though as a standalone it is quite sufficient.
Summary
This is a fantasy you simply need to read if you want something quick and exciting with some great characters. I really enjoyed this and I was so pleased I did! The cover is simply gorgeous and I will be obsessing over these characters for a long time to come.
*Thank you to IBPA and Naomi Hughes for a copy of this in exchange for an honest review
---
Grab a copy!
I am an affiliate with these companies. By using these links to purchase books you are supporting Upside-Down Books!
Get free worldwide shipping and great prices with The Book Depository and Wordery!
Support an Australian company with Angus & Robertson and get free shipping on orders over $60!
Support an Australian company with Booktopia and enjoy flat rate shipping for AUS/NZ!
---
You may also like . . .
---
Have you read Mercurial?
Are you planning on reading it?
---