Genre: Fantasy
Author: Jenn Lyons
Published: August 2020
Publisher: Tor Books
Pages: 656 [paperback]
Big thank you to Pan Macmillan for providing me a copy for review!
---
Initial Thoughts Upon Finishing
These stories are just so epic! It took me a little while to get going with this one as the stories are so complicated, but once I did I was just as hooked as I've been with the previous books.
---
The Memory of Souls
This review contains spoilers for books one and two.
I love the way that these books are written. The chronicling and storytelling style is really engaging and sets a rapid pace in this book. Kihrin and Thurvishar are hilarious and permanently at amiable odds and ends with each other (yes, that) which brings an extra spicy layer of fun to whole thing.
We continue, as always, from where things left off in book two, taking on new perspectives and slowly putting together pieces of the puzzle. I find myself constantly guessing where exactly this story is going before giving up and simply enjoying the ride.
This book, if you couldn't tell already, is told by Kihrin and Thurvishar in alternating chapters. Occasionally it has the dialogue between them in the present (the present always being the very end of the book) but mostly it just rolls from character to the next. And there are a lot of characters. Make sure your brain is ready and switched on. The main theme of this book? Memories from previous lives.
---
What I Struggled with
I got off on the wrong foot with this book. Having read book two in audiobook format I learnt the hard way that there is simply TOO MUCH going on to attempt to remember this whilst listening. I need to be able to flip back a page or to the end of the book where you can find a pronunciation guide, family trees and other SUPER helpful reference material. I thought the ebook would be doable, given that (unlike the audiobook) it has these functions. But no, no, sir. Too hard to navigate.
After battling through half of the book on my kindle, trying with increasing desperation to hit the tiny hyperlinks for the footnotes—repeatedly missing and turning the page instead of opening the dialogue box—and trying in vain to seamlessly switch from my current chapter to the glossary, etc. It was the hill I died upon.
Moral of the story was that these damn books need to be read in physical format. I cannot do it any other way. So I read the rest of the book in a gloriously thick paperback edition and the sailing was much smoother from there on in.
Other than that, the main challenge of this story is keeping the storylines straight in your head and remembering who's who. But if you set aside time to read this without distractions, it's super rewarding.
---
What I Loved
One of the most rewarding things about this series is how satisfying it is to read it and keep up, but it's a rich world full of awesome representation—so if you can get your teeth sunk into it, it's worth it. I love how Lyons has tackled every societal issue spectacularly, making the world complex and diverse, but totally normal at the same time.
I found it gloriously frustrating waiting for certain storylines to pick up. I so want to know what Qown is doing after Var whisked him away at the end of the last book. The rising tension between Janel, Kihrin and Taraeth just gets ridiculous and you end up screaming at all three of them to GET ON AND KISS. Meanwhile Thurvy is exasperated with everyone and totally my favourite. Not that I'm picking favourites.
The characters are complex and well developed, the settings are unique and fun, and the story is sizzling with tension, romance, drama and trouble. I love being in this world and this definitely a series I can see myself re-reading many times over.
---
Summary
A brilliant book three is all I can say without saying too much. It was great seeing where all the characters went and the new turns the story took on. If you're a big fantasy lover then this series is well worth your time, but be warned, it is not a light read.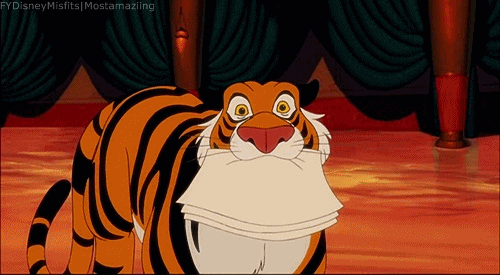 ---
Grab a Copy!
I am an affiliate with these companies. By using these links to purchase books you are supporting Upside-Down Books!
Get free worldwide shipping and great prices with The Book Depository!
Support an Australian company with Angus & Robertson and get free shipping on orders over $60!
Support an Australian company with Booktopia and enjoy flat rate shipping for AUS/NZ!
---
 

You might also like . . .
---
Have you read The Memory of Souls?
Are you planning on reading it?
---

~~ Kirstie ~~