Genre: Young Adult, Sci-Fi
Author: Maria V Snyder
Published: November 2019
Publisher: HarperCollins
Pages: 439 [paperback]
---
Initial Thoughts Upon Finishing
This was a fun sequel! I always enjoy a book by Snyder and I think the plot for this series is great. This definitely reads quite young in relation to the main character's voice but I can't wait to read book three! Remainder of review contains spoilers for book one.
*
*
*
---
Chasing the Shadows
After all the exciting events of book one, this story picks up where we left off with Lyra assuming her new identity as Ara (a name that for some reason caused me endless pronunciation problems??) as the crew tries to work out how to defeat Jarren.
One of the most relatable aspects about this book whilst reading it in 2020 is the fact that Ara is basically in isolation. The crew want everyone to go on believing that she is still dead to put off Jarren working out that he didn't actually kill her for as long as they can. Which means she's limited to a very small number of people she can see, she can't go outside and she's super restricted in what she can do. Sound familiar?
There is no lack of action in this book as the 'shadow-blobs' continue to be a threat to the base with only Ara being the one who is able to see them. One of the biggest things in this book is the development of Ara's worming skills on the Q-net: the stuff she gets up to is a lot of fun.
---
What I Enjoyed
One thing I really enjoyed in this book was the development of the plot in relation to both the baddies and the aliens. Thankfully, the story didn't get stagnated rolling around the same ideas and Snyder has progressed concepts to make them even more fun to read about. New ideas and discoveries regarding the terracotta warriors were exciting and brought something more to the story.
I also really enjoyed the character development! I love the relationship between Niall and Ara and the fact that they're both too busy working to spend any real quality time together added a wonderful thread of tension. I am also eagerly counting down the days until Ara turns 18 and they both have a bit more freedom to be together!
Not only those two, but the rest of the characters all got a little more stage time. I thought this was great because with the crew cut off from the rest of mankind essentially, the isolated atmosphere of getting to know those you're stuck with really well made it feel real. Given that this story was very character-driven, it meant the plot itself was a bit slower. That sounds contradictory given that a lot of things *do* happen, but there's a lot of time spent on the base, that's for sure.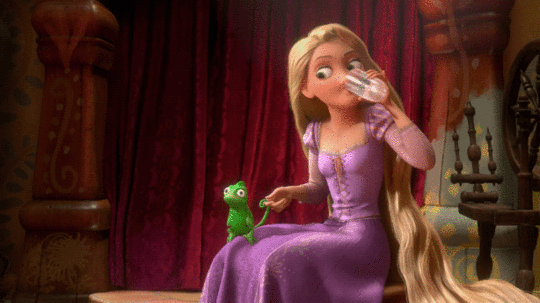 ---
My Only Qualm
I think the only thing in this book that tripped me up a little was Ara's internal dialogue. It's meant to be quite young and sassy but the breaking of the fourth wall with what felt like direct speech to the reader felt jarring and continually threw me out of the story. It also put a slightly immature spin on Ara's character which felt at odds with the themes of maturity and responsibility going through the rest of the book.
---
Summary
I liked this! It's a good bit of light reading for some YA sci-fi and pretty much everything I expected from this book. I'm really looking forward to how things are going to wrap up in book three because we made some great developments towards the end of this book!
---
Grab a Copy!
I am an affiliate with these companies. By using these links to purchase books you are supporting Upside-Down Books!
Get free worldwide shipping and great prices with The Book Depository!
Support an Australian company with Angus & Robertson and get free shipping on orders over $60!
Support an Australian company with Booktopia and enjoy flat rate shipping for AUS/NZ!
---
 

You might also like . . .
---
Have you read Chasing the Shadows?
Are you planning on reading it?
---

~~ Kirstie ~~