Genre: Young Adult, Historical Fiction, Mystery, Retelling (Jane Eyre)
Author: Lyndsay Faye
Published: March 2016
Publisher: Headline Review
Pages: 432 {paperback}
Audiobook Length: 12 hours
---
Initial Thoughts Upon Finishing
This was a ridiculous amount of fun. Never have I been so glad to have spontaneously decided to read a book. The murder and mystery laced through its pages were delectable and the settings – grungy London to great estate houses – were fantastic. Jane Steele herself was a great, dry-humoured narrator and I would highly, highly recommend this to you!
---
Jane Steele
This is a reimagining of Jane Eyre and it's bloody fantastic. It's a strange one because whilst it's certainly a retelling of Jane Eyre, the main character (Jane) reads Jane Eyre obsessively – it's her favourite book. It's like a weird breaking of the fourth wall.
Anyway. Jane narrates her "memoirs" to us and this is how we follow her story. She's born to a French mother and a father who has died. Her family is wealthy and live on her father's estate . . . but with her aunt and her cousin. It's all very confusing to Jane as to what her real position in life is and why, even though the estate was her father's, her aunt lives in the main house and them in a cottage.
Things become even more complicated and dire for Jane when her mother commits suicide and she is promptly sent away by her aunt to a school. One of those schools for young ladies to learn how to be a "lady" *heavy unladylike eye-roll*.
The whole book is her misadventures as she tries to BE something and also tries not to go to jail. After committing her first murder at the tender age of something like twelve, she finds herself on the unavoidable path of trouble. More murders, endless lies and much mischief. The real twist of the story is when Jane finds herself back at her old estate, which is rightfully hers, employed as a governess and she must devise a plan to take it back.
---
Why it Was So Damn Good
This book is hilariously good because of how it's told. Jane is SO FUNNY. I want to be Jane. Her blunt delivery of facts, dry humour and upfront honesty to the reader make it greatly entertaining. All of the things she encounters and her solution to these problems are so ironically like Jane Eyre 2.0 that I can't help but clap the author for delivering us a book that is solid gold for a few hours of ravenous entertainment as we fly through the pages.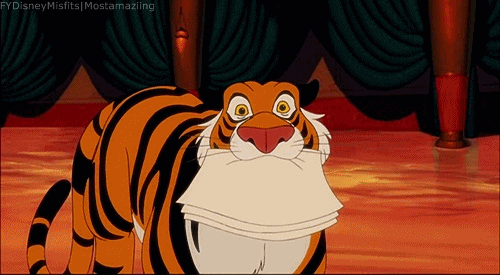 I also just LOVED all the characters. I loved Clare's peculiarities (excuse me if I'm spelling that wrong, I listened to the audiobook and never saw it written down); Mr Thornfield was a fierce sweetheart who reminded me of why I love Jane Eyre so much; and all the other characters brought in a great story about the Punjab that was entirely unexpected.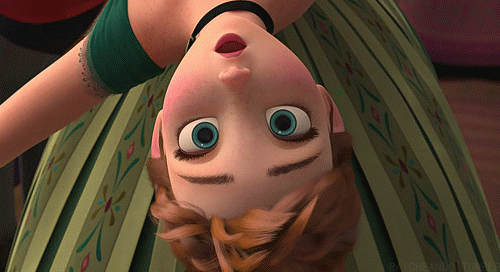 I would say that there is an underlying level of clever parallels drawn between this and the original story, BUT, I don't know if you'd be missing out by not having read Jane Eyre. I certainly enjoyed this on multiple levels because I'm a fan of the original myself, but the nods to the story are quite minor so don't feel that you need to have slogged through that hefty classic to read this. Also, Jane Steele's harsh judgements on Jane Eyre's character were positively hilarious.
---
Audiobook Experience
I'm quite picky when it comes to audiobooks, and I was pleased that I really enjoyed the narration of this one. It somewhat reminded me of The Belles but with fewer characters with nasally, petty voices (thank god) mixed with the perfect punctuation one finds in Davina Porter's (my goddess) narration of Outlander.
This is definitely a fantastic performance of this book and I honestly feel that I got the better end of the stick by choosing to do this via audiobook. Having this book, which is written as though Jane Steele sits across from us and is telling us her story, actually read aloud, was fantastic. But then again, I'm sure reading would be equally wonderful. The accents of all the characters done throughout were pleasingly on point.
---
Summary
I could sing this book's praises all day but I will stop myself here. This is my new go-to book for Christmas presents: watch out friends, you're going to receive this and only this for Christmas this year. My only complaint is that this is a standalone and I desperately want to hear more of this story and more about these characters!
---
Grab a Copy!
I am an affiliate with these companies. By using these links to purchase books you are supporting Upside-Down Books!
Get free worldwide shipping and great prices with The Book Depository and Wordery!
Support an Australian company with Angus & Robertson and get free shipping on orders over $60!
Support an Australian company with Booktopia and enjoy flat rate shipping for AUS/NZ!
---
 You might also like . . .
---
Have you read Jane Steele?
Are you planning on reading it?
---

~~ Kirstie ~~