Did I have another month of accumulating a lot of books? Why, yes I did. I've been sent a few, bought a few and of course got my monthly Audible audiobook. Really, it's shameful how big this haul is considering January's haul. But what's a bookworm to do? READ IT ALL.
---
BOUGHT
The Wood
by Chelsea Bobulski
I found a copy of this in my local bookstore and snatched it up immediately. It looks a bit sinister, no? I changed jobs in February and was giving a parting gift in the form of bookstore voucher so it was on an expedition to use that that I found this. It's all about a girl whose father disappears but it was his job to be the guardian of the wood and protect the portals within. Now this task has fallen to our MC but the paranormal creatures in the woods are becoming bolder and torturing lost wanderers in the wood. I don't know why this appeals to me so much, but it does.
Dreamfall
by Amy Plum
You may or may not remember how much of an Amy Plum fan I am. I LOVED her Revenants series and her post-apocalyptic duology. I've been meaning to get a copy of this for so long but it's just never happened. Until now. This is about a test that goes wrong; a bunch of teenagers with insomnia are brought in for testing to help the problem, but instead, they get trapped in the dream realm (so to speak) and end up stuck in their own nightmares. God, I love the premise of this book.
Even the Darkest Stars
author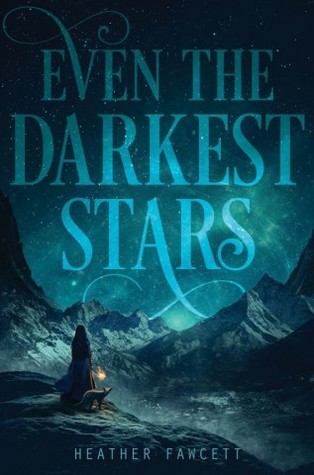 I'd had this on my radar a couple of months ago when it was released. I'd really wanted to grab a copy but it just fell short of the list of all the new releases for that month that I actually bought. So when I saw it (very unexpectedly in my local bookstore) I thought IT IS MEANT TO BE. Naturally, I had to buy a copy. This is an epic fantasy about a girl training to become part of the emperor's cartographers. I love that so much. She ends up being picked over her older sister to become the apprentice to this renowned explorer/cartographer and all sorts of mayhem and madness ensue. I think it sounds awesome!
Circle of Shadows
by Evelyn Skye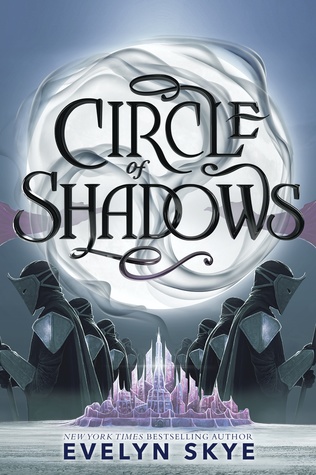 I'm so intrigued by the premise of this book. It follows a girl and her gemina on a fantastical espionage mission. They've been training in an elite group to become the protectors of the kingdom and keep the peace. But they come across a strange band of people and decide the best way to assess the problem is to infiltrate them. It just sounds super interesting and having read Skye's The Crown's Game only last month, I'm excited to read more of her writing.
---
RECEIVED
Four Dead Queens
by Astrid Scholte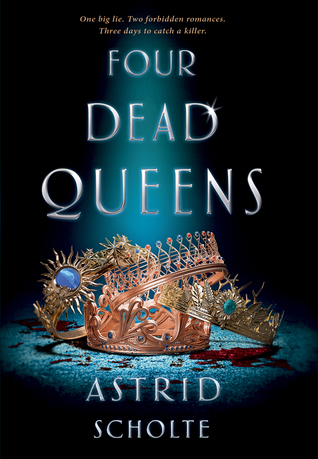 I was sent this by Allen & Unwin and I'm positively DYING to read it. The problem being that I already have so many damn books I've no idea when I'll get the time. I'm thinking early April, though. Fingers crossed. This follows a female lead who's a talented pickpocket. She lives in a nation where it is divided into four parts, ruled by four queens. She discovers a plot to kill the queen when she steals a message off a messenger and DUN DUN DUNNN. The drama begins. Fantastical murder mystery, here we come.
The Glovemaker
by Ann Weisgarber
I was SO EXCITED to receive this. Why? Certainly not because I'd heard of it before (I hadn't). In fact, I've still not heard anybody talking about this. I should do some stalking to find a reading buddy (unless one of YOU is keen? LET'S DO IT). Ahem. But this is set in 19th century Utah (state in America for non-American friends in the audience tonight). Which is exciting because I've actually visited Utah. Why?? I don't know?!?? Just kidding, Utah was cool. And snowy. And very cold. ANYWAY. This is about a woman waiting for her man to return home but he doesn't and she begins to fear the worst. Then, in the middle of a harsh winter night, a stranger (a man) turns up at her door. She knows the only reason someone would be seeking shelter at this time of year is if they were running from authorities. So, of course, she ends up all tangled up in the fun and I cannot wait to pick this up. Thank you to Pan Macmillan for sending me this!
---
 AUDIOBOOKS
Thunderhead
by Neal Shusterman
I have actually already read this now and enjoyed it SO MUCH. This is the sequel to Scythe and is about a world where humanity has conquered mortality with the aid of an AI called the Thunderhead. In this sequel, even more crazy stuff goes down it ends on such a damn cliff-hanger. I simply cannot wait for the third (and final?) instalment to be released!
---
That's a wrap!
Have you read any of these? What did you think!
---

~~ Kirstie ~~