I place myself on a book-buying ban each December because I receive so many as gifts. And kids, this year was no exception.
I asked for many books this Christmas and I sure did receive a lot. I'm so excited to read all of them and have already knocked a couple off the list. It's one of my goals for 2019 to focus on actually reading the books I'm gifted at Christmas, otherwise I feel so bad when it's months (or years, yes I'm a bad person) down the line and I still haven't gotten around to them! So, let's see what I got.
---
CHRISTMAS HAUL
Rooftoppers
by Katherine Rundell
I'm a huge fan of Katherine Rundell and was so excited to be given this for Christmas. I've also already read it and 100% loved it. I'll hopefully have my full review coming out soon but this is certainly a cute story you should all read!
The Gilded Cage
Lucinda Gray
Another awesome gift that I've already read. The Gilded Cage is a great little mystery set in 19th century England. When two siblings are told that their estranged grandfather has died, they inherit his very wealthy estate. They're thrown from farming life in America to the British aristocracy . . . and the our MC's brother is killed. It's a whirlwind of action to prove his death was plotted and not an accident and IT WAS FAB.
Dry
by Neal Shusterman
I've been getting increasingly excited about reading this one because I just finished one of Shusterman's other books, Scythe, and now I know just how good a writer he is. This one sounds super intriguing and I've heard nothing but good things about it so I cannot wait to pick it up.
Navigating the Stars
by Maria V. Snyder
I'm itching to pick this one up! Maria V Snyder is not to be missed. From when I first read the synopsis for this before it came out I was 100% sold. Terra Cotta warriors on alien planets?! Heck yeah, I'm down for this. I have very high expectations for it.
Firstlife
by Gina Showalter
I've had my eye on this one for a while and am so curious to read it myself. I'm so intrigued by its premise – a war between two realms? Sign me up!

Empire of Sand
by Tasha Suri
Eeep! So excited about this one. This was one of the releases that came out in the second half of 2018 that I didn't by (because I'd already bought about 937461 books at that point) and I'm super excited to have it now. It sounds wonderful and I think our female MC is going to be feisty.

Cities of the World
by Frans Hogenberg
This was a bit of wildcard this Christmas and I was SUPER excited to read it. This is a book that has been rebound and had new comments added from a collection of maps (of cities from all around the world) from the 16th/17th centuries. It's awesome and super interesting!
Tiger's Dream
by Colleen Houck
Do you have any idea excited I was when I discovered this in the bookstore?! I had a voucher from Christmas for my local bookstore and was innocently perusing the shelves and saw this. I had NO IDEA that this was out in Australia and I could've cried. I can't wait to finish off – FINALLY – my all time favourites series.

Vicious
by V. E. Schwab
This is going to be my first VE Schwab book. To say I'm excited and have high expectations would be an understatement. She's got to be one of the biggest authors I hear about online these days and I felt so left out having not read one of her books yet – BUT YAY, finally I can jump on the bandwagon!

Sorcerer to the Crown
by Zen Cho
I am very curious about this one. I think it sounds super interesting and not a lot of people are talking about it so I'm hoping it'll be a hidden treasure. This is all about magicians in London and a powerful woman who's going to put everything at risk.

Church of Marvels
by Leslie Parry
I've had this one on my radar for quite a long time so I was very excited to receive this at Christmas. I've not heard a heap about this book so I'm very hopeful that it lives up to my expectations, but we shall see!

Autoboyography
by Christina Lauren
I'm so excited to FINALLY have a copy of this one and I've heard so much praise for it. Plus the cover is GORGEOUS. Crossing my fingers that I enjoy this one as much as everyone has been telling me I will.

The Crown's Game
by Evelyn Skye
Agggghhhhh – I can't wait to read this (yes, okay I've said that about all of them) but this one has me hopping from foot to foot. Being set in a Russian inspired fantasy setting I'm immediately expecting something amazing. I've also heard SO MANY good things from all of you about this on Instagram.

---
RECEIVED
White Stag
by Kara Barbieri
ALREADY RELEASED
This one sounds super exciting! This was sent to me by Pan Macmillan and I'm super stoked it came my way. It's about a girl who finds herself becoming more monster than human and is uncovering truths about who she is. I'll be taking this one with me on my trip to snuggle up with in the cold and read!
The Ruin of Kings
by Jen Lyons
RELEASE DATE: 5th February 2019
I think this one sounds awesome and I was thrilled to receive it from Pan Macmillan. I'm planning on tackling this one on my very long plane trips ahead of me because it's quite the chunky read. It's an epic fantasy that follows the idea of 'what if you weren't the hero' and just sounds brilliant. I cannot wait to read it!
The Boy Who Followed His Father into Auschwitz
by Jeremy Dronfield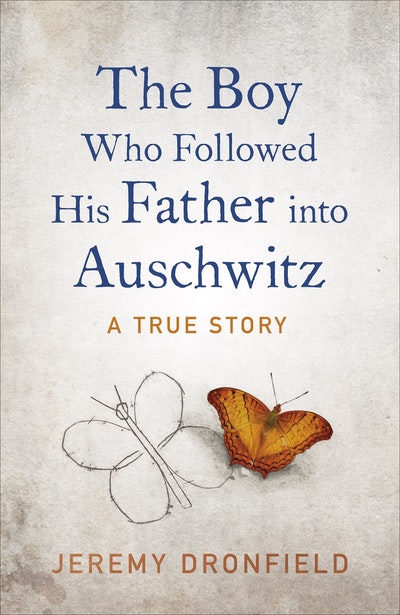 RELEASE DATE: 5th February 2019
I was super happy to receive this one in the mail from Penguin. I'd asked if I could read and review a copy of this such a long time ago it feels like and had assumed they'd run out of copies. But then right before Christmas this showed up on my doorstep and I fair nearly squealed with delight. This is one of the books I'm taking with me on my trip to read (not a cheerful one, I know, but I'm excited, okay?).
29 Dates
by Melissa de la Cruz
ALREADY RELEASED
This was exciting to unbox because it's my first unsolicited book from Harlequin so I had a little fangirl moment. *does a little happy dance*. I'm also quite excited because this is by Melissa de la Cruz and so this must be a fantastic read, right? This one follows a South Korean girl and is set in Seoul until she goes to school in San Francisco. Heck yeah.
Even If I Fall
by Abigail Johnson
ALREADY RELEASED
I received this one from Harlequin, too! Yay! This sounds like an interesting YA contemporary revolving around our MC's brother confessing to the murder of his best friend. And then our MC starts hanging out with the murdered guy's little brother and it's all Romeo and Juliet from there on in.
The Wicked King
by Holly Black
ALREADY RELEASED
I was super excited to receive this one in the mail. Yay to Allen & Unwin for sending me the sequel to The Cruel Prince. Seriously, this series is going to blow your mind (duh, it's Holly Black) and I'm so excited to jump into this one and pick up from that . . . cruel . . . cliffhanger.
---
 AUDIOBOOKS
Mortal Engines
by Philip Reeve
In light of the film being released, I was inspired to pick this one up as my next read on Audible. I haven't started it yet and the movie has already come and gone out of cinemas (was it a flop? I feel like it was . . .) and I didn't get to see it. But I'm anticipating I'll do some listening to this one whilst I do my month-long travel!
---
That's a wrap!
Have you read any of these? What did you think!
---

~~ Kirstie ~~