Nothing beats an adorable abomination. I positively cackle with delight when an author throws me a character who sits happily in the grey area – the area of the CONFUSED FEELINGS – the space between good and evil but also mostly in evil. And do I have a list and a half of these bad boys.
Top Ten Tuesday is a weekly event hosted by That Artsy Reader Girl and this week's prompt is:
Villains
So I'm going to discuss some of the villains I love to hate because I recently read a book that presented me with a new candidate for this list so I'm EXCITED about it. Let's hop to it!
---
1. Shadow of the Fox
by Julie Kagawa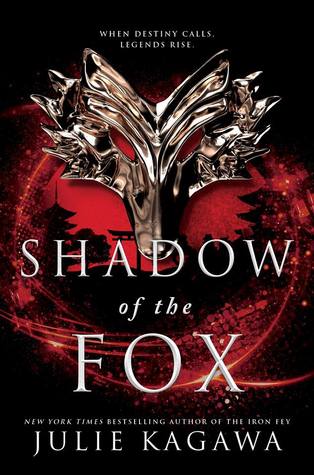 TATSUMI
Tatsumi is the character I recently discovered when I was reading Shadow of the Fox. The poor kid is simply adorable DESPITE being possessed by a demon. Even someone raised in shadows can't help getting a lil' crush on a girl sometimes. Tatsumi is high ranking on this list and utter perfection.
---
2. Harry Potter
by J.K. Rowling
SNAPE
Like Snape wasn't going to be on this list. One of the most infamous characters of all time, he divides nations over the debate of whether he is good or bad. I'm a huge fan of Snape and gave up deciding where he stood on the moral scale of justice a long time ago. Instead, I just let my feelings run WILLLD.
---
3. Carry On
by Rainbow Rowell
BAZ
I love Baz. So much. He's the most adorable villain that ever lived. If you haven't read Carry On yet then you're actually missing out. This is such a funny and beautiful and COMPLETELY ridiculous story. And Baz, did I mention Baz?
---
4. Six of Crows
by Leigh Bardugo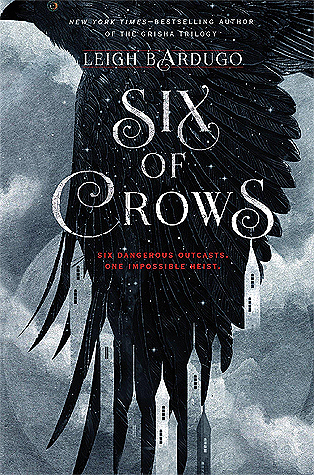 KAZ BREKKER
This little nugget of doom has to be on so many people's lists this week. He is GORGEOUS (and terrifying). Kaz is such a perfectly constructed evil mastermind that you end up falling head over heels for. All the characters in this world are to die for, actually. It's a MUST-READ.
---
5. Angelfall
by Susan Ee
RAFFE
The most gorgeous, godly and MMMFFF-y angel ever sent to earth? I think so. Raffe is the highlight of this series – no-one can deny that – and he is my HERO. Whilst this series didn't quite end the way I wanted it to it was such a blast and 100% worth it for some Raffe time. *prays that someone makes this into a movie*
---
6. Falling Kingdom
by Morgan Rhodes
PRINCE MAGNUS
Another gorgeous, devillish prince. It took me a book to warm up to him but by the second one I was 100% cheering for him. I'm highly anticipating that he'll end up swinging for the good side by the end of this series. MAN, I need to continue reading this!
---
7. Splintered
by A.G. Howard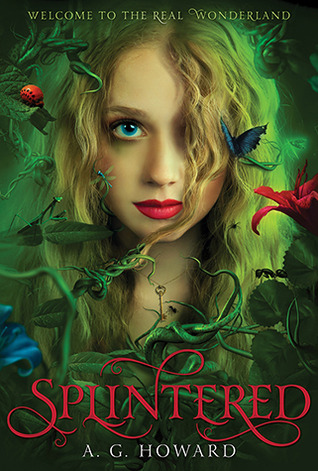 MORPHEUS
A fabulous, favourite of mine right here. Morpheus isn't strictly speaking evil-evil but he's definitely on the not-so-good side of things. I looove Morpheus and he was such a delicious addition to the love triangle in this series. I need more Morpheus fan art, definitely.
---
8. The Wrath and the Dawn
by Renée Ahdieh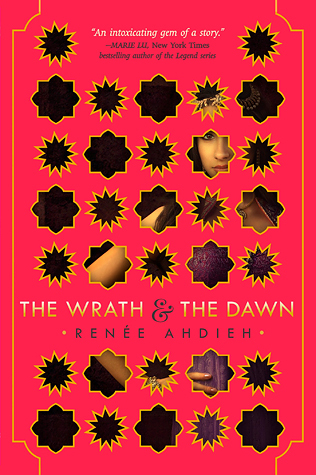 KHALID
This boy – oh wow – so much love for this monster. This is definitely a grey area given that there's a reason he appears so horrible in the beginning. But looooove how conflicted his character is – this is such a good little duology that should DEFINITELY be on your to-read list!
---
9. Daughter of Smoke and Bone
by Laini Taylor
BRIMSTONE
Brimstone is a monster who is really just a beautiful father figure, don't you think? I was certainly late to the party by starting this series but the characters in it are gorgeous – particularly Brimstone *heart eyes*. Favourite monster? I think yes.
---
10. To Kill a Kingdom
by Alexandra Christo
LIRA
What a badass. And somehow the only female villain that made it onto my list. Why aren't there more adorable and LOVEABLE female villains?! How has this only just come to my attention1?!?!?11? Quick, somebody recommend me some more. I need more sassy, heart-ripping-out sirens in my life.
---
11.Shadow and Bone
by Leigh Bardugo
THE DARKLING
LIKE HELL HE WASN'T GOING TO BE ON HERE. The Darkling is my favouritefavouritefavourite villains in the whole wide fictional world. I love how evil he is, I love the small amount of redemption we're tempted with that the final book nearly killed me. Do I have a candle scented after him? Why, yes I do.
---
That's a wrap!
Who's your favourite love to hate villain?
---

~~ Kirstie ~~