I put some thought and consideration into this week's prompt for Top Ten Tuesday and decided I didn't want to talk about TV shows – which is what this is supposed to be. TV is good but books are better. By a lot a lot. So *stomps foot*, go away ye TV shows and leave us bookworms here to riffle some pages.
HELLO! I hope all of you in the crowd tonight are doing WONDERFULLY. I recently finished an amazing book and thus I'm in a spectacularly good mood and ready to conquer the world. And also ready to share this list because who doesn't LOVE a book you can. not. put. down.
Top Ten Tuesday is a weekly event hosted by That Artsy Reader Girl and this week's prompt that I've changed to my liking is:
Binge-worthy Reads
So let's get to this.
---
1. A Thousand Perfect Notes
by C. G. Drews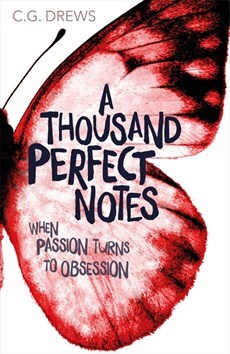 A boy forced to play piano until his fingers hurt, driven by his half-crazed mother and suffering abuse and loneliness . . . until he meets August Frey.
Oh yeah, that's right! Our beloved Cait from PaperFury wrote a magnificent book. I had heard endless good things about it and was terrified of not liking it but I literally sat down and read half the book in one go – because you reach a point of no return. It was so hard to make that book last three days but ALAS, I had to adult. So worth it. So much yes. So many emotions. PLEASE go read it and do yourself a favour!
---
2. Nil
by Lynne Matson
Mysterious portals sucking kids out of the world and onto an island called Nil, where they have one year to escape . . . or die.
This was a rollercoaster of a read. Once I got going with this one I just couldn't help but race to the end. As you get further into the book and more and more invested in the characters, the pace quickens and you find yourself flipping the pages like mad unable to even SLEEP for you MUST know how it's going to END!
---
3. The Belles
by Dhonielle Clayton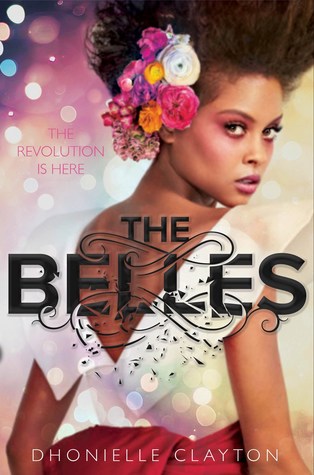 A world without beauty relies on the magical abilities of a few, selected girls to buy their services to become beautiful again. Except there are some serious, dark, royal forces at play.
Listening to this on audiobook was both the single greatest and most frustrating experiences of my life. WHY? Because the audiobook is beautifully done but I want to go faster and faster and FASTER! I wanted to know what the secrets were and the truth behind all the smiles. This book is so binge-worthy; I cannot wait for the sequel.
---
4. Red Rising
by Pierce Brown
A class-stratified world, labelled by colour, sees the undercover up-rising of a lowly boy who competes in a Hunger Games-like competition to win his place . . . and infiltrate the dictators of this world.
Maybe you think this is an odd choice, maybe I think this is an odd choice. BUT, I chose it because of my own reading experience. It's information-heavy-enough to almost be a bit of an unsurmountable climb to the plot at times, but I read this on a plane (thus had nothing else to do) and I found the more I read, the more I zoomed through the story. By the end of it, I couldn't stop at chapter points because the intrigue of the story dragged you through it by the nose, whether you wanted it or not. SUCH a good read to do in one hit.
---
5. They Both Die at the End
by Adam Silvera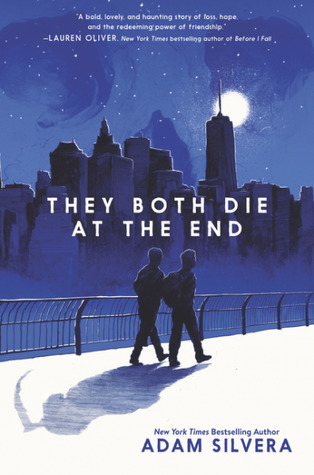 In a world where people are called on the morning of the day of their death to warn them, two very different boys receive the call and find unexpected friendship in each other as they live out their last day together.
With a title like this how can you not want to get to the end to know where it's going?! This book had me emotionally suffering as it got me all close and happy with the characters for what was evidently going to be a traumatic read. If you can put this book down when you get past the halfway mark, I'd sure be impressed.
---
6. To Kill a Kingdom
by Alexander Christo
Daughter of the sea queen, a siren takes a prince's heart for each of her birthdays, but when she meets a prince who loves adventure her mission to impress her mother and be like her crumples and she learns what it is to be human.
I picked this up having NO idea what I was getting myself into. This story is a whirlwind of a retelling (The Little Mermaid) as we face off between a prince with itchy feet for travel and a murderous siren. There were so many unexpected THINGS in this story and I never wanted it to end.
---
7. The Gentleman's Guide to Vice and Virtue
by Mackenzi Lee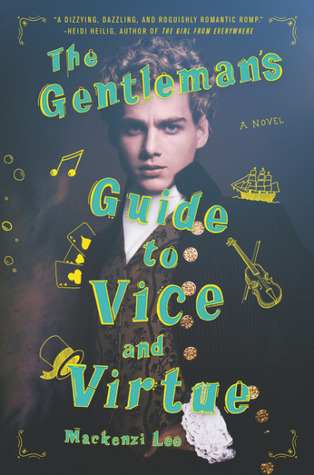 Two boys go on their grand tour around Europe before they take on their manly duties – but literally everything, from spontaneous nudity to pirates, goes wrong. And a whole lotta lusty vibes.
I loved this ardently. It was such an entertaining read and one most certainly not to be missed. Seriously, you would be a fool not to indulge yourself in the fun that is this story. You will love Monty, you will love Percy and you will be terribly sad when you finish this in what feels like moments after you start it.
---
8. The Nightingale
by Kristin Hannah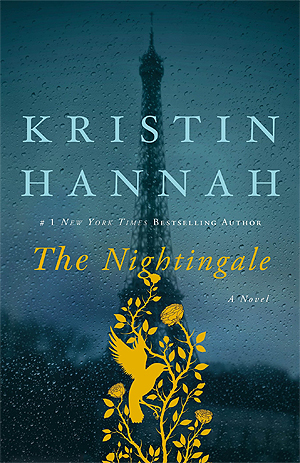 Two sisters in occupied France, WWII. One breaks all the rules to save her countrymen and allies and the other has a confusingly kind Nazi billeted with her. How does it end?
This is a brilliant tale that leaves you guessing the whole way through which one of the sisters survived (or did they both?) to narrate the story to you. It's a sweeping tale of hardship, unexpected kindness and rich in history. Never has history been so addictive.
---
9. The Watchmaker of Filigree Street
by Natasha Pulley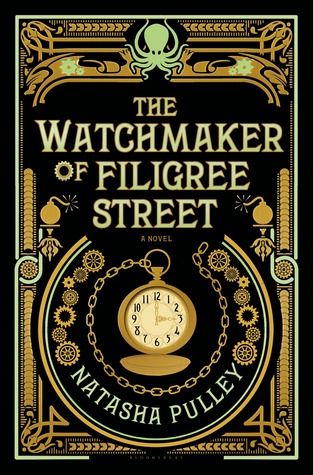 A man saved from a bomb thanks to a mysterious alarm in his pocket watch. A clockwork fanatic with a pet mechanical octopus. They meet each other in industrial England and a tale of intense mystery follows.
Oh, I do love this book. It was so much fun with some seriously brilliant characters. It's such an enjoyable read that more people need to get into. PLUS – a mechanical octopus?!!?! Oh lord do I need one of those.
---
10. It Ends With Us
by Colleen Hoover
A tragic tale of abuse, love and learning to move forwards. Unforgettable and heart-wrenching.
This is possibly one of the most perfect books ever written. I loved how Hoover put this together and it's impossible to not whiz through it because you SO want to know that things turn out okay in the end – DON'T THEY!!?!
---
That's a Wrap!
What's your favourite binge-worthy read?!
---

~~ Kirstie ~~