I might have bought quite a few books this month. Ooops. To be fair, I've been doing so well all year. The majority of my hauls have been ARCs and audiobooks – but this month, I LET LOOSE.
Having spent July between home, Melbourne and Esperance, the holiday vibes had me wanting to hoard some books. I also unhauled some books but those were boring and bleh and I'm not going to waste your time telling you about them. Not when it could be much better spent making tea, eating a biscuit or doing a headstand.
SO MY POOR MORTALS, feast your eyes upon the haul of wonders . . .
---
BOUGHT
Leah on the Offbeat
by Becky Albertalli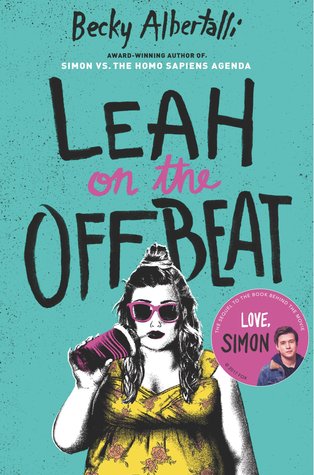 I'd been meaning to get a copy of this for ages but for this reason or that, didn't get one when it first came out. Whilst I was in Melbourne in July I saw it in a bookstore looking lonely on a shelf one too many times and finally cracked. And I'm so excited to read it because oh my lord, Albertalli is one heck of a writer.
Song of the Current
by Sarah Tolscer
I won an ARC (advance reader copy) of this in June and so whilst I was out and about perusing the shelves of the Melbournian bookstores, I saw a copy of this. Obviously I can't read the sequel without having read this so it was an obligatory buy. That's my excuse, anyway.
Golden Son
by Pierce Brown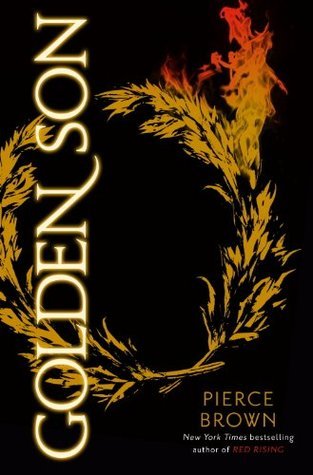 Having read Red Rising at the start of July and loving it, I immediately purchased a copy of the sequel. I'm so intrigued as to where this story is going so I'm super excited to dive into Golden Son as soon as possible!
Awake at Dawn
by C. C. Hunter
Don't you just love it when someone gifts you a book and you become hooked on the series??? It's like the best present EVERR. So thanks to Sarah over yonder in sheep land (New Zealand) because I'm now going to binge this series.
Nil Unlocked
by Lynne Matson
I've been devouring this series. After finishing the first book I immediately bought the second. 'Tis a glorious thing to just buy and immediately read a book, I tell ya. You can see my thoughts on this glorious sequel in my review.
Nil on Fire
by Lynne Matson
Which means of course I then bought the third and final book. I haven't read this one yet but I'm more excited than I get on Easter morning. The cover is so pretty and the stakes are high and I HAVE NO IDEA WHAT WILL HAPPEN NEXT! *runs in circles*
Froi of the Exiles
by Melina Marchetta
I read the audiobook of the first book, Finnikin of the Rock, the previous month and whilst I didn't enjoy the audiobook performance, I did enjoy the story. One of my friends was clearing out her shelves and had a copy of this in paperback – so I snatched it up! It's such a big book though *stress*
---
RECEIVED
The Honourable Thief
by Meaghan Wilson Anastasios
RRP: $29.99 [AUD]
RELEASE DATE: 31ST JULY 2018
I AM VERY EXCITED ABOUT THIS. Meaghan co-wrote The Water Diviner which is a fabulous movie and book and when I was sent this by Pan Macmillan I kissed their feet and sung their praises. It's historical fiction once again, set in 1955 Istanbul (Turkey). As soon as I can steal my copy back from my mum, I shall be reading it.
Hell Ship
by Michael Veitch
RRP: $32.99 [AUD]
RELEASE DATE: 1ST AUGUST 2018
Another historical fiction that has my nerdy little soul drooling with delight. Wow, what a mental image there. Apologies. THIS ONE, is actually some ancestral history for the author. Veitch research his own past and has written a narrative based on this. It's the story of hopeful emigrants surviving the passage via ship to Australia and the squander and misery on board those boats. I'm very interested to learn more about this and I love that it has personal ties and inspiration to the author. Thanks to Allen & Unwin for sending me a copy.
The Gradual Disappearance of Jane Ashland
by Nicolai Houm
RRP: $24.99 [AUD]
RELEASE DATE: 24TH APRIL 2018
I'm stroking my beard with intrigue at this one. Allen & Unwin have sent into my midst a thriller. An American woman wakes up alone, phone battery dead, in the Norwegian mountains. Honestly, we're not given much more information than this but it's been a while since I've read a good mystery and I AM KEEN.
Give Me Your Hand
by Megan Abott
RRP: $29.99 [AUD]
RELEASE DATE: 31ST JULY 2018
Another thriller, hoorah! This time sent to me by the lovely team at Pan Macmillan although this book is published by the imprint Picador. Paula Hawkin (The Girl on the Train) has even given this one high praise – she got fancy and used "crisp" in her description. Ooh lalala. Ahem. The tag for this one is "You told each other everything. Then she told you too much." Plot? Woman working her way up the corporate ladder encounters an old friend whilst at the peak of her career . . . a friend who knows too much. And she sure don't want people finding out about it. Dun dun dunnnn.
---
 AUDIOBOOKS
Life on Air
by David Attenborough
I actually meant to buy this a little while back. I'm a big fan – BIG FAN – of memoirs ever since enjoying the delights of both Stephen Fry and Eddie Izzard. Such babes. And I desperately wanted to know more about Attenborough. However, when I ventured into the bookstore this particular memoir of his is printed in very unfriendly and tiny font. So I bought a different one of his memoirs in happy large print instead. BUT – I recently had a stroke of genius that I could get a copy of Life on Air as an audiobook. Not only does this solve my problem, but it means I get 20 hours of Attenborough's narration. Pure bliss, no?
---
That's a wrap!
Have you read any of these? What did you think!
---

~~ Kirstie ~~