I have made the spontaneous decision to restart participating in Top Ten Tuesday!! How exciting! This week is a freebie for love (as it's Valentine's Day tomorrow, people!) so I have decided to list book that have settings I wouldn't mind spending the day at with some strawberries and chocolate.
Top Ten Tuesday is hosted by That Artsy Reader Girl!
The Prompt:
Top Ten Literary Locations to Spend Valentine's Day At
---
1. The Great Hall, Hogwarts
– Harry Potter –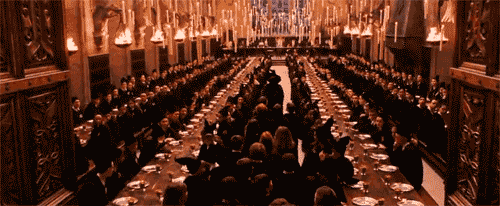 A gigantic, magical buffet and HOGWARTS. Obviously this claims number one on my list. Maybe I would lack the romantic touch as I munched my chicken drumsticks like Ron Weasley but hey, what's Valentine's Day without some abominable table manners?
---
2. Valencia, The Night Court
– A Court of Thorns and Roses –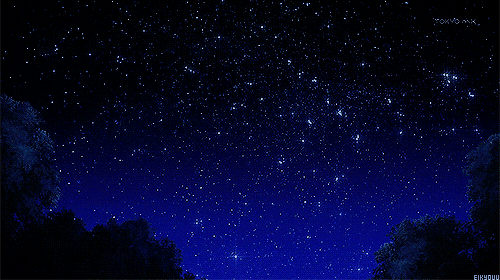 If you're on book one you're probably a little unsure about this decision. But for everyone else, ooh yeah baby. Absolutely everything about this city screams perfect date night filled with food, artwork and star gazing till your eyes fall out.
---
3. Rivendell
– Lord of the Rings –
Not going to lie, I just want a majestic waterfall and pointy ears. Is that so much to ask? Fun fact, there's also a winery-come-restaurant (well, aren't they all?) three hours south of me called Rivendell and they have an epic garden. Totally not swayed by that at all. But Rivendell would be fabulous, no? Imagine the Elves playing you epic music whilst visiting Dwarves set up some line dancing for your to jig the night away. I know, Tolkein would be mortified at what I'm doing to his fantasy world.
---
4. Lombrica, The Inkworld
– Inkspell –
Throw away the nasties and all the triksy things that could go wrong and bingo! The perfect date location is Lombrica. The fact that it's the "realm of the Laughing Prince" sounds wonderful. Imagine starting the day with a tour by Dustfinger through the Wayless Woods, coming to the castle for market delights at lunch and finishing the day watching the fire-eaters and tightrope walkers! Magical!
---
5. Hogsmeade
– Harry Potter –
Butterbeer. Butterbeer is life. Also just being able to go on a shopping and sight-seeing spree in Hogsmeade. Especially if it's like the one in Orlando where there are ROLLERCOASTERS! Ahem. Apologies. An evening out at the Three Broomsticks, anyone?
---
6. The Hundred Acre Woods
– Winnie the Pooh –
A morning of playing Pooh sticks, lunch with Kanga and Roo, the afternoon rebuilding Eeyore's house and an evening spent chatting with Owl about literature. Honestly, this should probably be number one on this list. The Hundred Acre Woods is obviously a perfect Valentine's Day location to have a truly magical day with that special someone.
---
7. Narnia
– The Lion, The Witch and the Wardrobe –
Imagine spending the day in Narnia. I like to twist the story and think that the White Witch would greet us with innocent Turkish delight before Mr. Tumnus hosted an epic tea party complete with cake and scones. Then we could go running through the woods, talk to all manner of magical creatures and finish the day at Cair Paravel watching the sunset. Ah yes, what a thought.
---
8. Wonderland
– Alice in Wonderland –
Who wouldn't want to spend the day rolling down hills and having conversations with flowers? Crawling through doorways and being too big or too small?? Playing croquet with flamingos??! DON'T DENY WONDERLAND IS GOALS. You could waste so much time painting roses red for your Valentine and then dragging them to a mad tea party.
---
9. Pemberley Estate
– Pride & Prejudice –
Imagine if Pemberley was real and you could just rent it out for the day. You and your Valentine could frolic through fields of marble bursts inside grand halls, have a gigantic banquet of delicious food – like super creamy mashed potato! – all for yourself, or play hide and seek in a ridiculously large library. Or you could ditch your Valentine and marry the library instead! Such fun!
---
10. Gallifrey
– Doctor Who –
There are Doctor Who books out there and therefore this is a valid suggestion. ALRIGHT. Don't even try to deny it, fellow Whovians, that you'd sacrifice all the chocolate in the world to spend a day on Gallifrey. Look at you all, breaking into goofy David Tennant smiles.
---
What's literary location is your Valentine's pick?
** and kudos to my friend Hannah for basically writing this list for me **
such a good blogger I am
totally not cheating
---

~~ Kirstie ~~