February is always a scary month of the year. It rolls around and taps you on the shoulder and it's like WOAH DUDE – I did not see that coming. Which is another way of saying, dang, January is done and also: WHO'S EXCITED FOR NEW BOOKS?!
I sure am. So today let's have a look at all the books I'm going to try and resist buying (and fail to do so) that are coming out this glorious month. I am not here to make a complete directory of the releases but simply the ones I am personally excited about – so expect the books from the genres I like to read! Hold on to your hats and wallets, ladles and jellyspoons: it's book shopping time.
---
Fantasy
Tess of the Road |
Rachel Hartman
RELEASE DATE: 27th February 2018
The wonderful author of Seraphina brings us another book! Tess of the Road is another fantasy novel set within the same universe but following a different cast of characters. You don't need to read the Seraphina duology to jump into this one so stress not. There are dragons and sass and a girl pretending to be a boy to achieve things. Who's sold? I thought so.
The Traitor Prince |
C.J. Redwine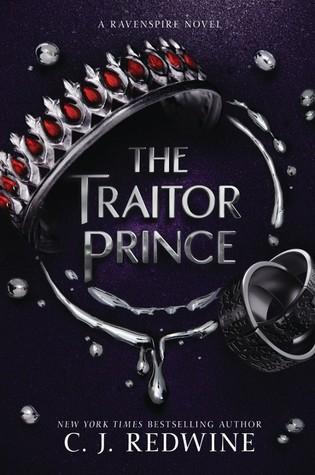 RELEASE DATE: 13th February 2018
This is the third book in the Ravenspire series by one of my favourite authors: C.J. Redwine! This series consists of standalone stories that are retellings of different classic fairytales. So far we have had Snow White and Rumpelstiltskin. Redwine is seriously an amazing author and The Traitor Prince is a retelling of an Arabian tale called The False Prince (I guess Aladdin is a better comparison for those unfamiliar with that). GET PUMPED.
Starlings | 
Jo Walton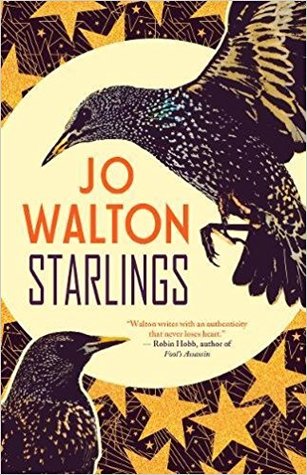 RELEASE DATE: 13th February 2018
This is actually a bunch of short stories that straddle the genres of fantasy andsci-fi – but for the sake of not losing sleep over categorisation, here we are in the fantasy section. Walton is an AMAZINGauthor and I'm so excited about this one. Seriously, just read this part of the blurb:
A strange Eritrean coin travels from lovers to thieves, gathering stories before meeting its match. Google becomes sentient and proceeds toward an existential crisis. An idealistic dancer on a generation ship makes an impassioned plea for creativity and survival. Three Irish siblings embark on an unlikely quest, stealing enchanted items via bad poetry, trickery, and an assist from the Queen of Cats.
Between the Blade and the Heart |
Amanda Hocking
RELEASE DATE: 22nd February 2018
I mean, you know it's going to be a good year when you start it off with an Amanda Hocking release. In this story, Malin (the character) is a Valkyrie in training (#SOLD). Her job is to slay immortals and return them to the afterlife to restore balance in the world. LIKE OH MY GOD ARE YOU READY FOR THIS OR WHAT?! Coz um, if not . . . should I mention this is also LGBT+? Look at you running to the bookstore.
Tempests and Slaughter | 
Tamora Pierce
RELEASE DATE: 6th February 2018
We are seriously getting some good authors releasing books this year. If you don't know who Tamora Pierce is then maybe just double check you're alive. Three student mages, one destined for the throne, all destined for trouble. Bring. It. On.
The Belles |

 Dhonielle Clayton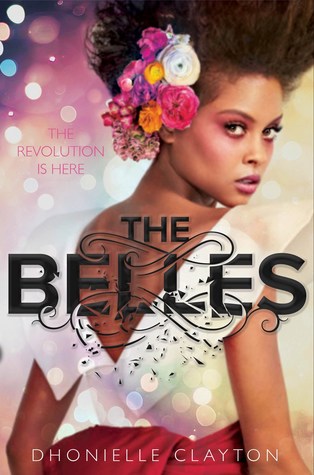 RELEASE DATE: 6th February 2018
I've seen a lot of people talking about this one. But like . . . have you read the blurb? IT SOUNDS AMAZING. The main character is a Belle and Belles are respected as they control beauty. Everyone is born in need of the help of a Belle to reach their true potential and I just can't even. This is already too exciting – let's not even mention the fact there is a palace and royals involved.
The Queen's Rising | 
Rebecca Ross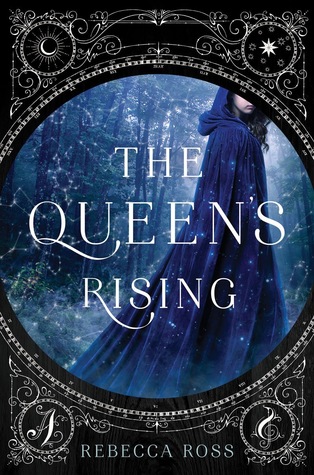 RELEASE DATE: 6th February 2018
This one sounds suuuper interesting. In a world where some are born with a natural talent for one of the five passions, Brienna struggles to find her calling. She picks Knowledge but fails to get a patron – but after a few months a disgraced lord offers her his patronage. Brienna soon becomes trapped in a battle between two lands as this lord uses her for his own plans – and a fight to put a rightful queen on the throne . . . so let's all take a guess that Miss Brienna is going to be facing some very royal decisions.
---
Historical Fiction
The Great Alone | 

Kristin Hannah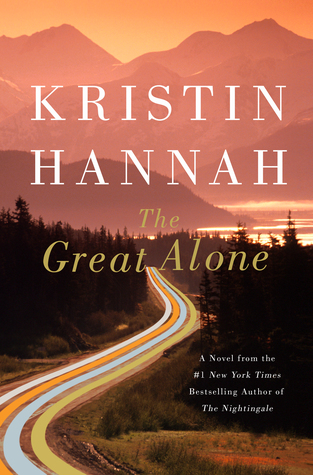 RELEASE DATE: 6th February 2018
KRISTIN HANNAH'S NEW BOOK! Oh my good giddy aunt was I excited about this. I mean, I've already read it. I loved it so much. This is a story that follows a broken family: husband returned POW from Vietnam who struggles with bad PTSD (post traumatic stress disorder). They leave to start a new life in Alaska and what happens next is unbelievable.
The Atomic City Girls | 
Janet Beard
RELEASE DATE: 6th February 2018
The Atomic City Girls is a novel following the story of a character called June. She works in the atomic city on what was called The Manhattan Project. This is all tied in with the bomb dropped on Hiroshima and the secrets surrounding the project and the affect it had on the people who were involved without understanding fully what they were doing.
The Lost Castle | 
Kristy Cambron
RELEASE DATE: 6th February 2018
When I saw that Cambron was coming out with a new historical fiction series I got so excited. She's a fantastic writer and this story is told in her classic style of switching between multiple time periods. Set during The French Revolution, WWII and present day, the story follows the character Ellie as she learns the history of her family and the castle, Chateau de Doux Reves (named after the fairytale Sleeping Beauty), through stories told by her grandmother suffering from Alzheimer's.
Song of a Captive Bird |

 Jasmin Darznik
RELEASE DATE: 13th February 2018
This one is based on a true story of the life of Forugh Farrokhzhad. She was a poet and an inspirational women in Iran around the 1950s. The book is based on her poetry and other writings to bring to life the struggle of being a woman, living through the Iranian Revolution and other societal pressures into one spell-binding story.
---
Sci-Fi
When Light Left Us | 
Leah Thomas
RELEASE DATE: 13th February 2018
I bring to you Leah Thomas: master of contemporary sci-fi stories. I adored Thomas' previous book (Because You'll Never Meet Me) and oh boy, oh boy am I excited for this one. She really knows how to write sci-fi into the ordinary. Following the story of siblings who lost their father and then encountered an alien figure who gave them back their lives . . . before leaving and taking something from each of them – this is sure to be a good read.
Heart of Iron | 

Ashley Poston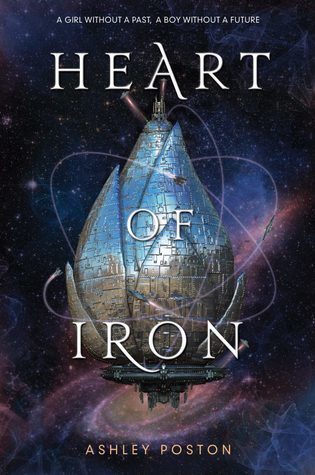 RELEASE DATE: 27th February 2018
With the opening blurb line of "Ana is a scoundrel by nurture and an outlaw by nature" I was sold on this book. And it just gets better. Ana was found as a child drifting through space with a sentient droid, D09. But D09 is glitching and Ana needs to find a way to fix him – her efforts to fix him send her on a quest and suddenly everything is blown out of proportion: there's a boy, they become fugitives running from a kingdom and adventure happens.
How to Stop Time | 
Matt Haig
RELEASE DATE: 6th February 2018
This one sounds right up my alley. We follow a man called Tom who is 41 but has lived for centuries. He's seen so much of history and done amazing things, but he wants an ordinary life. His one rule is to not fall in love. And then he meets a French teacher at a school where he takes up the position of History teacher. Uh oh.
Paris Adrift | 

E.J. Swift
RELEASE DATE: 6th February 2018
Honestly, when I saw "The Time Machine meets Midnight in Paris" I died a little – THAT'S SUCH AN EXCITING COMBO. British girl Hallie moves to Paris and becomes a bartender near the Moulin Rouge. She meets Gabriella and Gabriella cannot leave Paris. Oh, and there's a time portal in the keg room.Time travelling through Paris ensues.
---
Non-Fiction
Bygone Badass Brogues | 
Mackenzi Lee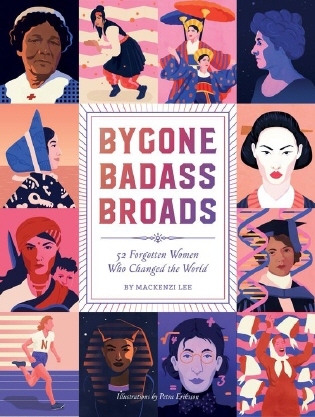 RELEASE DATE: 27th February 2018
From the amazing author of The Gentleman's Guide to Vice and Virtue we are getting a non-fiction novel of YES. This book features 52 stories of inspiring women from times gone by who challenged and changed the world. I. Am. So. Keen. For. This.
---
That's a wrap!
What book are you most looking forward to this February?! Share your thoughts below!
---

~~ Kirstie ~~