Whilst the rest of the world celebrated Book Lovers Day on the 9th of August in a whirl of page sniffing and confetti throwing, I'm here today to look towards the lesser known, lesser appreciated Days of the year and give them some love.
On the 10th of August is the day we've all been waiting for: Lazy Day. Being lazy is an integral part of the Bookworm's life. One is required to spend many an hour in repose, mindlessly turning pages and radiating calmness and tranquility (unless you're reading either George R. R. Martin or Sarah J. Maas. Those books are strictly reserved for Stressed Day).
Thus we gather here today to think upon our literary gandering and join me in recognising my Top Five Laid Back Characters in the spirit of this joyful day of sheer laziality (that's a new word for laziness).
---
5. Mr Bennet
from Pride & Prejudice by Jane Austen

In fifth place on this list, is Mr. Bennet. I just had to give this guy some credit to so stone-facedly putting up with absolutely all the bamboozling and exasperating things that happen within this novel. Anyone who keeps their chill with a daughter like Lydia deserves a medal.
---
4. Poet
from Trick by Natalia Jaster

Poet is one of my favourite chilled out characters. He is the court jester in this novel and has all sorts of secrets to hide. Yet despite this, he does a most wonderful job of entirely fooling the other characters and the reader, themselves, that never can there be a feather ruffled on him. He staggers down to the lower ranks of this list however, due to a slightly less laid back demeanour later on in the book. But for the most part, 10/10 for this dude's acting skills.
---
3. Puck
from Iron King by Julie Kagawa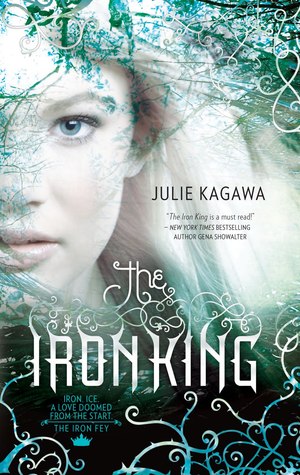 Taking out number three is the one and only Puck. I've always been quite the fan of this series and whilst I wasn't Team Puck I always admired him for his joviality and trickster attitude. Occasionally, we get a few glimpses of what is lurking beneath of the pool of serenity, but for the most part he has earned his place on this list.
Puck is perfect for this story as he adds the much needed contrast to beautiful Ash's brooding and serious façade. Let there never be a high tension moment that Puck doesn't handle in his flippant and cool manner.
---
2. Aslan
from The Lion, the Witch and the Wardrobe
You might not have thought of him at first, but I think that Aslan definitely deserves to be on this list. Not once does he ruffle a feather during the entire series, even when everything begins to go wrong. Here's the most chilled character who is happy to lay down his life and happy to help others not lay their lives down in order to save the world. I think that Aslan is deservedly on this list and has often been forgotten by many readers – but he is the picture of tranquility and calmness I wish I could be as zen as he is.
So let's take a moment to review some of his finest moments.
Aslan is totally fine with giving up his life during the Lion the, Witch and the Wardrobe. He is okay knowing that that might be part of his duty to save Narnia. Now, if you haven't read the book don't squawk about thinking that I might be spoiling you right now, because I'm simply stating that he is absolutely, 100% okay with facing this reality if it eventuates.
Another example is during the Voyage of the Dawn Treader, he is the picture of calmness when dealing with some of the events that unfolded in that story. Whilst of course he's not there for the entirety of the book, when we do see him he is not worried one bit that things might not have gone to his plan or that the world would fall apart. Which is probably a good thing because in all of the situations everyone else's on the highest level on the stress ladder.
And let's not even mention how well he takes absolutely everything that happens within the final book, The Last Battle.
---
1. Fred & George Weasley
from Harry Potter & the Order of the Phoenix
I don't think there will ever be a more perfectly laid back pair than the Weasley's and you'd be hard-pressed for find an equivalent of them in any other piece of literature. These two are completely unique in their ability to be clever, funny and completely calm even in the riskiest of situations. I will forever adore them and their courageousness.
One of the things that I admire most in them is their drive to do what they want to do in life. Sure, they could certainly be seen as a bad influence but you have to give it to them that they know how to reach their dreams.
Why have I picked the fifth book in particular? Well, whilst they're brilliant throughout, I think their calm madness really shines through in the fifth book with their heightened determination to distribute sweets and terrorise Professor Umbridge.
Some of their finest moments:
Trying to trick the Goblet of Fire into accepting their names even though it was Albus Dumbledore who put the wards down. They certainly weren't going to lose sleep over such a small plan as that, gah no!
Testing their prankster sweets on first years at every opportunity whilst Hermione isn't looking. My favourite happens in the fifth book when they all start passing out from Fainting Fancies in the common room and when Hermione gets quite upset upon noticing.
There are simply too many moments to count with these two, but they certainly don't need a dragon made out of fireworks to make their mark.
---
There we have it, the most chilled literary characters
Who are some of your favourite laid back characters? I always love a book that has that one character who just isn't phased by anything – or it at least takes a lot to do so!
Share your thoughts below!
---
~~ Kirstie ~~