I have the most ambitious TBR in the world for you today. Why is it so ambitious? Because if I aim lower I won't try to read as much. You might be saying, but Kirstie, you read like a snail. Ah, my good friends, I am aware of this. I think we should take bets to see how many these books I don't get to.
I think I'll achieve 30%, what about you? I've split these up according to some home-made categories but kept them roughly in the order that I'm going to be reading, or trying to read, them in.
---
Books I've Already Finished
City of a Thousand Dolls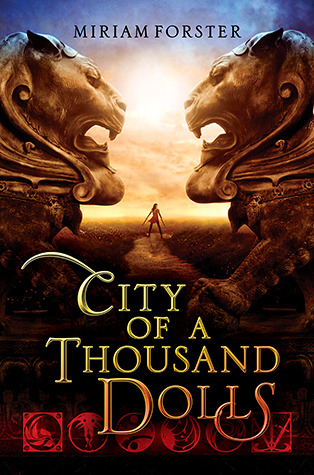 4/5 stars
359 pages
This was an amazing read. I really can't believe that more people aren't reading this one. It's such an amazing story set in a really cool epic fantasy setting – I hope that more people who enjoy young adult fantasy will pickup this book because it is sure to please. I definitely want to read more of Forster's works in the future.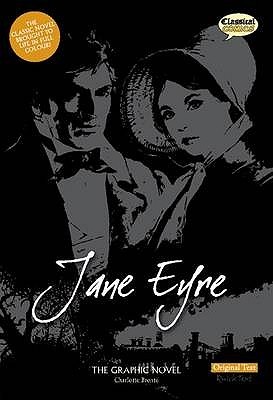 Jane Eyre: The Graphic Novel
4/5 stars
141 pages
review
I really enjoyed this in its graphic novel form and it was a nice quick read to polish off at the start of the month! The illustrations in this book were really beautiful and definitely helped to make the story even more interesting than it already is. If you are unsure about reading Jane Eyre then this is an excellent format to start with.
---
Current Reads That Need to be Finished
The Piper's Price

incomplete
300 pages
This book is the sequel to the Peter Pan retelling and the first book was really enjoyable but I'm not so sure about this one. I'm hoping that now I am back from my travels it will be more enjoyable as I read it at a fast pace.
Kitty Hawk and the Curse of the Yukon Gold
incomplete
262 pages
I received this book for review and didn't get around to it during the Booktube-a-thon but I hope to finish it off this month as I am halfway through. It is actually more enjoyable than I was anticipating however the format of the book is quite painful to read with its small fonts and lack of double spacing.
---
Remainder of my TBR for the Alphabethon
A Court of Wings and Ruin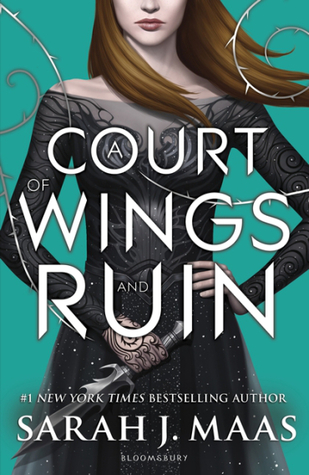 incomplete
699 pages
Technically, this should be on my currently reading list as I am 200 pages into it but we going to leave it here for now. This is the third book in the A Court of Thorns and Roses trilogy and it is definitely living up to expectations thus far.
I have been wanting to read this one for so long (well, since it came out) and am really excited to have it on my TBR for this month. I can't wait to see where Bardugo takes the series and hopefully this won't take me too long to read.
Cruel Crown
208 pages
This is a novella bind-up and I'm really excited to read it because I really enjoyed Red Queen and am excited to read some smaller stories from this series. Being a novella, this shouldn't take too long to read.
I don't think that I'll actually get around to this one but I really do want to read it. Catch-22 has been on my TBR for a while now and I'm so so so curious to see what it's all about.
---
Books for Review
Rotten Magic
122 pages
I'm really excited about this one. I was contacted by the author recently to review it and the plot involves a man that can turn into a mechanical dragon. And we all know that I am ALL ABOUT THE DRAGONS. This is also a prequel or novella, I believe, and it is short in length so hopefully a book I can actually finish.
Torn: The Story of an Underserving Wallaby Drowning in a Septic Tank
213 pages
This book I accepted for review because the title is so magnficent and the accompanying e-mail was a work of art I simply could not resist. Whether I'll actually like it remains to be determined, but I'm certainly going to give it a go!
The Portal
280 pages
Werlinger kindly provided me with a copy of the second book in her Dragonmage saga and I'm so excited to get around to it. She has written one of the most unique takes on dragons that I've ever read and I seriously am so excited to dive into this one.
---
Miscellaneous Choices
This one is on my TBR because I can definitely read this one quickly, it's not a big book and I think it will, in general, be a quick read. I'm motivated to pick it up because I really want to get to it before the movie comes out!
A Clash of Kings
911 pages
In case this TBR wasn't ambitious enough, I've decided to top it all off with a George R. R. Martin book. I think I've officially hit a new level of insane, don't you think? Nonetheless, I really do want to get around to this soon and have faith that I can get it done! Even at a whopping 900 pages . . .
---
A total of 4,859 pages . . . 
And there we have it, the most ridiculously ambitious TBR in the world that I almost certainly stand a snowball's chance in hell of finishing. But hey, making TBRs is where the fun is at, right? WISH ME LUCK.
What are you reading in August?
---
~~ Kirstie ~~