Howdy stranger! I am indeed still alive if you were wondering – I've failed miserably to be properly active this month but honestly, life is just far too exciting and busy when you're living at Disney World. I have tried my best (so stop scowling at me like that) but I did only read one book in February . . . I AM AN ABOMINATION.
This means that I am doubling my efforts to try and read more books in March (so far not good) but hey ho, what can you do? The important thing is that I've met Mickey Mouse and have been successfully cooking for myself for two months now. These things are of equal importance.
If you're new here then hello and welcome! Grab some popcorn (but only a small box because this is a small wrap-up) and let's get on with the show.
---
 Harry Potter and the Chamber of Secrets
by J. K. Rowling

Genre: Children's Fiction, Fantasy
Author: J. K. Rowling
Narrator: Stephen Fry
Published: July 1998
Publisher: Pottermore
Length: 9hrs 24mins 
Will I continue the series? YES
Thank god for Harry Potter, am I right? I have the entire audiobook collection of them which I slowly bought off Audible with the intention of listening to them when I go on my travels. I'm super grateful that I did because I listened to this on the bus to and from work. I'm partway through several other books too but so far Harry Potter is the only thing I've managed to conquer whilst being here.
Review to come
---
What else did I blog about this month?
I really didn't get much blogging done – just two posts in fact! Again this is something I was to improve in March but blogging is difficult to fit in it seems! I have gotten back into drafting up some book reviews – so keep an eye out because a few of those should be published soon!
---
The Statistics
Genres Read:
Pages Read:
Total: 341
Progress Towards Goodreads Challenge:
8%, or, 3/40 books
I'm 4 books behind schedule on this one, but I think I'll be able to reach 40 by the end of the year.
---
What about me?
Well firstly, I'm still in America. If you don't know what I'm doing, I'm working for Walt Disney World in Orlando Florida on a sort of college program. I finished my university degree at the end of 2016 and decided to go on an adventure and take up this opportunity. I'll be here for about 6 months in total (potentially longer) and I'm having a whale of a time.
Whilst it might seem like I've been dead for all of February, I did a lot of things. I've gone to each of the parks several times now and I've done a bunch of rides. My favourite is Space Mountain in Magic Kingdom (although I really love Big Thunder Mountain there too!).
I'm loving working here – it's a real experience to be doing something so unique. I'm working at Disney Springs which is the shopping district of Disney World and I love it. There are so many places to eat there it's incredible. So let me tell you a little bit about food.
Food has been a struggle whilst I've been here. Anyone who's travelled to the States who's home country has a different cuisine will know that it's difficult to eat healthy. Particularly within the Disney bubble, it's very hard. Vegetables are a myth. But I've been managing and that's fantastic! Walmart still blows my mind . . .
I've eaten at a restaurant in Epcot (one of the parks) called the San Angel Inn and it was delicious. It was in the Mexican pavilion and I will tell you that you should definitely add it to your list of places to dine at (for dinner!) if you're swinging by.
I've also eaten at both the Rainforest Cafe and the T-Rex Cafe (the dinosaur version) at Disney Springs and both are an immense amount of fun that I would highly recommend for those of ye travelling with ankle-biters. At the Rainforest Cafe there's a thunderstorm every fifteen minutes whilst at the T-Rex Cafe there's a meteor shower. There's also a build-a-dino, just sayin'.
I've tried some cute quick service places all over the parks too – one of my favourite experiences was getting a Macaroni and Cheese Hotdog which is exactly what it says it is. It wasn't that great but I laughed so much that someone thought that mac and cheese was a good idea to go on a hotdog. You can buy this at Blizzard Beach, if you were wondering.
Another interesting place is the Friar's Nook in Magic Kingdom. For about $10USD you can buy mac and cheese (there's a theme going on here I think) that has pulled pork on top of it. It's massive and Disney mac and cheese is gloopy to say the least, but it honestly wasn't that bad.
I highly recommend AVOIDING buying a cup of tea from the Cheshire Cafe in Magic Kingdom, however. My British genes had me itching for a cuppa and in my excitement over the name of the cafe I forgot that Americans, bless them (and no offence), cannot make tea. Disappointing/10.
There are so many things to remember from what I've done throughout the month – I bought a wand (Fleur Delacour's) in the Harry Potter Wizarding World in Universal Studios and also a chocolate frog (I got Guilderoy Lockhart on my wizard card) – and even some Puking Pastels (which are delicious, definitely get some if you're going to Universal). I'm planning on getting a Gryffindor scarf and jumper too.
Oh! And whilst we're speaking of food (because food is the meaning of life), I also ate at The Three Broomsticks and The Leaky Cauldron.Whist it is Americans making British food it's honestly not that bad. I had Toad in the Hole at the Leaky Cauldron and Cornish Pasties at The Three Broomsticks. The pasties were disappointing and I suggest getting something else but wow – PLEASE, buy yourself a hot Butterbeer if you dine at one of these places. Hot Butterbeer can only be bought at restaurants, not the carts, and it is heaven. The restaurants are also exact replicas of the interior of both places. It's an amazing experience.
But I'm going to stop there and talk about the movies and TV shows I watched to wrap this up. However, if there's anything else you'd like to hear about in regards to my travels then let me know! I'll try to do an update post in March hopefully to go more in-depth with things, but I'm always happy to chat – and to give recommendations if you're travelling this way soon!
Movies I watched:
Piglet's Big Movie, 2003: 8/10 stars
This was the most adorable film ever. I hadn't seen it before but now I'm so glad that I have. It's cute and everything you expect from a Winnie the Pooh story!
Finding Dory, 2016: 9/10 stars

This was a rewatch for me and I loved it even more the second time around. The characters are just to die for in this story and I can't get enough of them!
Goosebumps, 2015: 6/10 stars
This movie was definitely a let down. I was expecting so much more from it but the acting felt a little weird and I was more disappointed than not with the plot line over all.
The Iron Giant, 1999: 7/10 stars

This is a film that I've been meaning to watch for ages and ages so I'm so glad I did watch this when I had the opportunity. It's so sweet and sad and I highly recommend it to everyone.
TV shows I watched:
Call the Midwife, series 5
Because yes, I'm still watching this one. I believe I'm up to series 5 now so I'm slowly but surely getting there. It's absolutely beautiful and never fails to make me tear up. Such a brilliant show!
Secrets of Great British Castles, series 1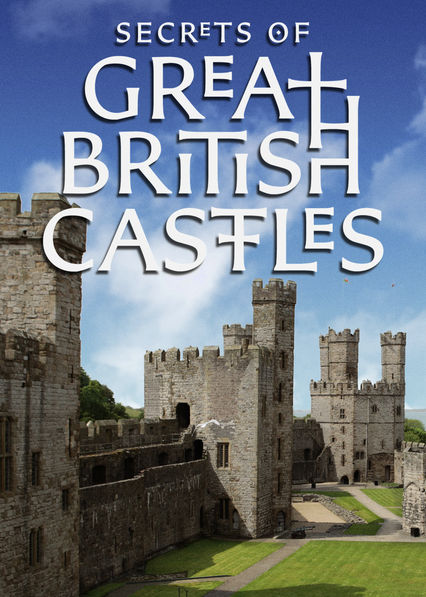 This is a new one that I started watching on a whim. It follows the story of about 6 different British castles I think. I'm leaning so much from watching it and it's so much fun.
---
Tick! February done! 
What was your favourite book that you read in February? 
---
~~ Kirstie ~~