Hi everyone! I've decided to participate in a giveaway hop for August which is celebrating the new releases coming out – and guess what?! That's right! I'm running a giveaway, so one lucky winner will receive a copy of one of the following titles!
The New Release Giveaway Hop is being hosted by the lovely Shannon @ It Starts at Midnight so you should head over to her website and see all the other people participating (because there are more giveaways there) and also have a read of Shannon's blog because it is spec-tac-uuu-lar.
This giveaway is international but you must make sure The Book Depository ships to you (and they ship to most countries!). There are some amazing books coming out in August and I will be giving away one of the following books:
Furthermore
by Tahereh Mafi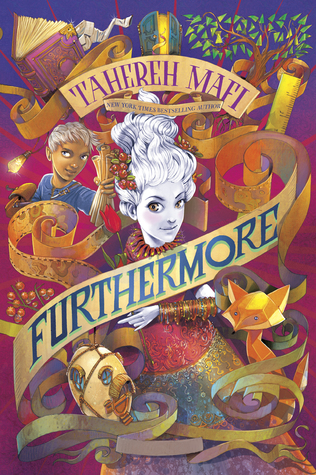 There are only three things that matter to twelve-year-old Alice Alexis Queensmeadow: Mother, who wouldn't miss her; magic and color, which seem to elude her; and Father, who always loved her. The day Father disappears from Ferenwood he takes nothing but a ruler with him. But it's been almost three years since then, and Alice is determined to find him. She loves her father even more than she loves adventure, and she's about to embark on one to find the other.

But bringing Father home is no small matter. In order to find him she'll have to travel through the mythical, dangerous land of Furthermore, where down can be up, paper is alive, and left can be both right and very, very wrong. Her only companion is a boy named Oliver whose own magical ability is based in lies and deceit–and with a liar by her side in a land where nothing is as it seems, it will take all of Alice's wits (and every limb she's got) to find Father and return home to Ferenwood in one piece. On her quest to find Father, Alice must first find herself–and hold fast to the magic of love in the face of loss.
OR,
Recreated
by Colleen Houck
The 2nd book in the Reawakened series
Lily Young thought traveling across the globe with a reawakened sun prince was a grand adventure. Now she's about to embark on the journey of a lifetime.

[…continued on Goodreads, contains spoilers for Reawakened]
OR,
It Ends With Us
by Colleen Hoover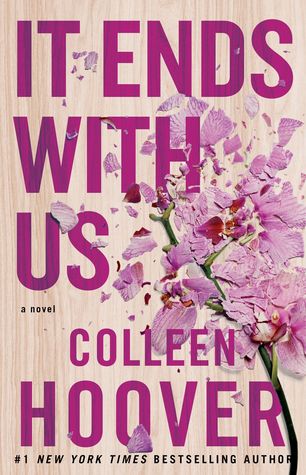 Lily hasn't always had it easy, but that's never stopped her from working hard for the life she wants. She's come a long way from the small town in Maine where she grew up—she graduated from college, moved to Boston, and started her own business. So when she feels a spark with a gorgeous neurosurgeon named Ryle Kincaid, everything in Lily's life suddenly seems almost too good to be true.

Ryle is assertive, stubborn, maybe even a little arrogant. He's also sensitive, brilliant, and has a total soft spot for Lily. And the way he looks in scrubs certainly doesn't hurt. Lily can't get him out of her head. But Ryle's complete aversion to relationships is disturbing. Even as Lily finds herself becoming the exception to his "no dating" rule, she can't help but wonder what made him that way in the first place.

As questions about her new relationship overwhelm her, so do thoughts of Atlas Corrigan—her first love and a link to the past she left behind. He was her kindred spirit, her protector. When Atlas suddenly reappears, everything Lily has built with Ryle is threatened.
OR,
It's All Fun and Games
by Dave Barrett
When Allison's best friend, TJ, convinces her to come along for an epic game of LARP (live-action role-playing), she reluctantly agrees despite her reservations about the geeky pastime. TJ's weekends are filled with powerful wizardry, mystical creatures, and intense battles with his LARP group. Each adventure is full of surprises, but the goal is always the same: to defeat the monsters and find the treasure.

Not long after their quest begins, the friends discover that something has gone wrong. The fantasy world they've built has transformed, and the battle they're in the midst of is no longer make-believe.




Now they must fight for survival against brigands, kobolds, and other deadly mythical creatures that come to life. Fortunately, the group's once-fictional magical powers have also become real – including Allison's newly acquired gifts as a healer. They'll need everything in their arsenal if they hope to make it home alive. 
---
This giveaway will be open from the 14th to the 31st of August and to enter you need only enter through the Rafflecopter link below. The winner will be selected at random and I will contact them to ask their choice of book and their address, so you must be willing to give me you address to enter – I promise I will use it only for the purpose of sending you one of these shiny goodies!
THE WINNER IS: Alisha @BethAndNoah – congrats!! Enjoy It Ends with Us!
---
Want to try and win more books? Check out the other blogs participating in this giveaway via the link up below.
---
 Which August release are you most excited for?
Share your thoughts below!
---
~~ Kirstie ~~