I wasn't tagged to do this or anything but I watched the original video by the creator, RJ @ The Secret Stacks, on YouTube and knew that I just had to give this ago. I'm a big fan of the Olympics too – I love to watch all the sports and competitions and I can't wait to watch the gymnastics this year!
---
Question 1: The Opening Ceremony
what book did you think had an incredible opening?
The Book Thief
by Markus Zusak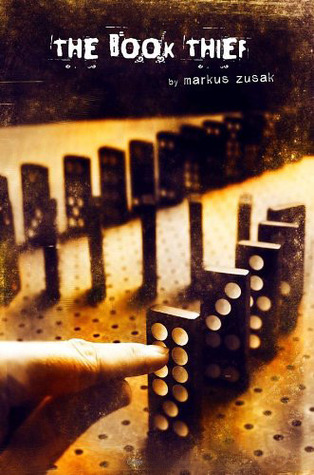 Don't tell me that the opening lines didn't give you chills…
First the colours.

Then the humans.

That's how I usually see things.

Or at least, how I try.

*** HERE IS A SMALL FACT ***

You are going to die.
---
Question 2: The Games
what is your favourite fictional competition?
The Harry Potter series
by J. K. Rowling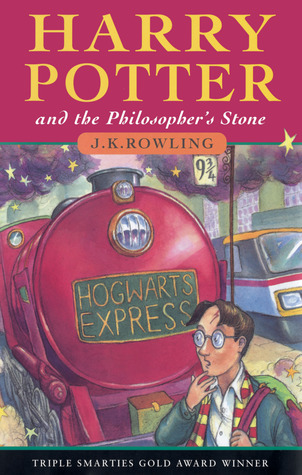 Quidditch has to be the answer for this one. There is just no game cooler than it. I cannot even tell you the number of times I've considered joining up to a real life version of Quidditch where you just run around on the ground with a broom between your legs. #CoolKidOverHere
---
Question 3: The Original
the modern games are based on the original Greek competition – what is your favourite book based on a classic?
The Splintered series
by A. G. Howard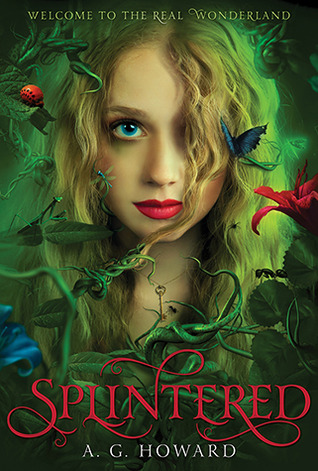 I am a complete addict when it comes to Alice in Wonderland retellings and this is by far one of the best that I've read. I adored this series every step of the way and it has THE best ending to a love triangle in the entire universe, *nods*. Although Frank Beddor's The Looking Glass Wars does come close.
---
Question 4: The Eternal Flame
what is one ship that you won't let die, even after the books made it clear it was never going to happen?
The Hunger Games
by Susanne Collins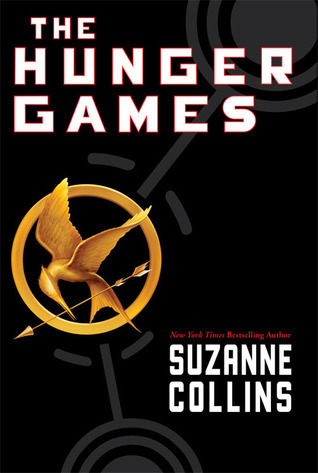 KATNISS AND GALE *blows trumpet* I will forever mourn the fact that this was apparently not meant to be. I'm not going to go into things because there's probably one strange person who hasn't read this series yet (and in that case, it's time to come out from under your rock). But I will always sail away on my abandoned ship (unless, of course, I reread the series and decide that actually I do like Peeta).
---
Question 5: Gymnastics
what's a book that had so many twists and turns it left your head spinning? (in a good way)
The Thirteenth Tale
by Diane Setterfield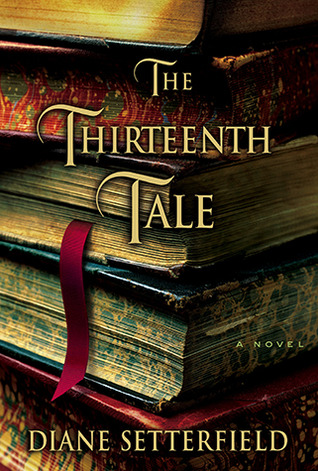 THIS BOOK MESSED WITH MY MIND. If you want a book with a plot twists that punches harder than a boxer, then this is it. I was so determined to work out the mystery to this one but it's like The Onion of plot twists.
---
Question 6: The Controversial Judge
what's a book that you have a totally different opinion about than most other people?
Red Queen
by Victoria Aveyard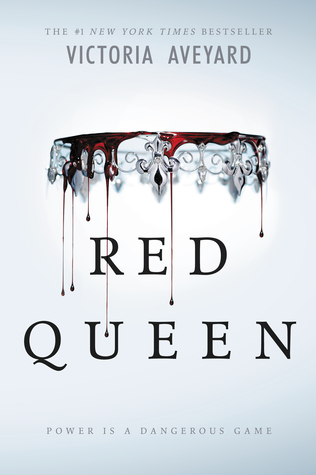 Okay I'm not the only one who loved this book, but the point is that I LOVED THIS BOOK. I disagree passionately with all the negative things people have to say about it. I love the setting, I love the powers, I love Mare, I NEED MORE (and I just bought the rest of the books that are out, marathon methinks?). So poo poo to ye non-believers.
---
 Question 7: Beach Volleyball
what is your favourite fictional duo?
Harry Potter series / Throne of Glass series
by J. K. Rowling / Sarah J. Maas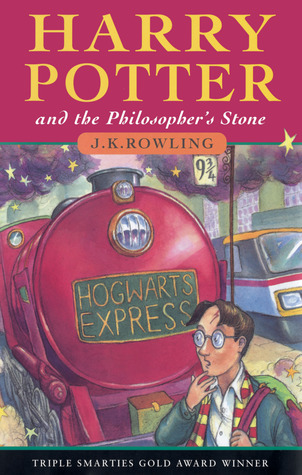 I could not decide between these two. I adore Fred and George and I think they will always be my favourite trouble makers – nothing can really beat them. However, Dorian and Chaol are just so – *hand gestures* – so cute together! Which reminds me, I'm sure there's some fan fiction for them out there somewhere . . .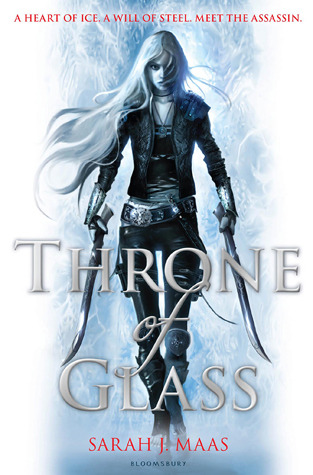 ---
Question 8: Weightlifting
what is the most massive book on your shelf?
The Wise Man's Fear
by Patrick Rothfuss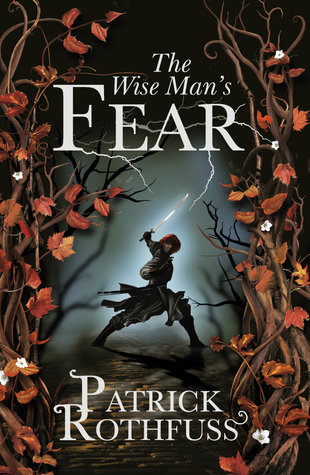 I positively quake in my boots at the thought of reading this. My edition is over 1,200 pages. DID YOU READ THAT? TWELVE. HUNDRED. AND THEN SOME. *gasp* *faint* It's a mass-market paperback which is why but good lord that'll be fun to hold.
---
Question 9: Track & Field
what is a book that you just tore through with world record speed?
Requiem
by Lauren Oliver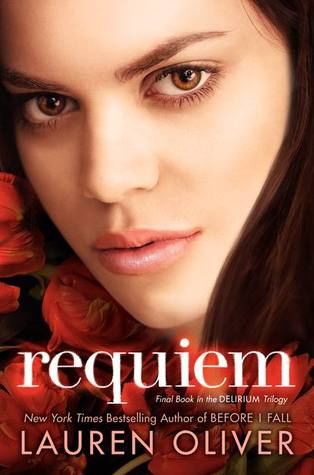 Now, I don't have the best of relationships with Lauren Oliver, I love her books crazily so but ARGH the endings. I hate them. I've not liked a single ending to one of her books/series. Which meant that after flying through this one in a day (I didn't move, I just had to finish the series) I was so aggressively disappointed I nearly spontaneously combusted.
---
Question 10: Synchronised Swimming
what is a book series that you kept reading, even though you didn't have any idea why?
The Selection
by Kiera Cass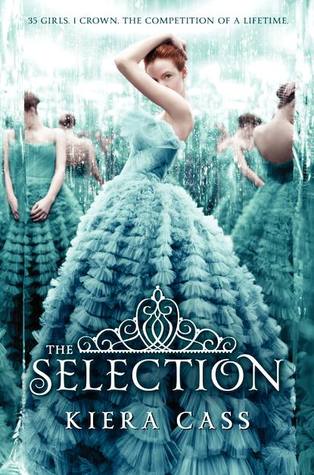 Now don't get me wrong here, I love this series (so far). But I cannot give you one reason as to why I enjoy it so much. Does anyone else think that Synchronised Swimming is such a good comparison for this? I just have to keep reading the Selection series but oh wow it's so fluffy it's practically a blow-dried hamster.
---
Question 11: The Tortured Fan
what fictional family, group, nation, or organisation do you irrationally rout for no matter how many times they break your heart?
A Court of Thorns and Roses
by Sarah J. Maas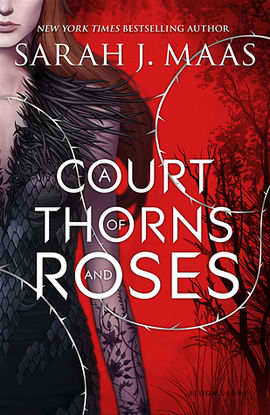 Okay this was a really REALLY tricky question. I could not think of anything. But I've decided that one family that just keeps breaking my heart but who I have great hopes for is Feyre's family from this series. If you were anything like me you might have audibly scream-squealed at certain events in book two. FEYRE WILL HAVE A FAMILY THAT FUNCTIONS PROPERLY ONE DAY *forces sisters to hug*.
---
Question 12: Closing Ceremony
what book had an ending that just blew your mind?
The Last Battle
by C. S. Lewis
This will forever and always blow my mind. I was not anticipating how the series would end and I sat there going YOU WHAT SON to the book for a long time after finishing it. This has to be one of the bravest endings to a book – Lewis must've just gone annnnd BREAK THEIR HEARTS IN TWAIN.
---
Question 13: Relay Race
who do you tag?
My tags
Jocelyn @ 52 Letters in the Alphabet
---
 And that's all for today! I hope you enjoyed this tag and feel free to have a crack at it if I didn't tag you!
---
~~ Kirstie ~~