Hello everyone! It's Tuesday again and that is indeed marvellous. Now, I missed TTT last week and I prefer that prompt to this week's (facts about me – but if you're curious about some of my preferences, check out my answers for the Desert Island book tag or the This or That book tag). In case you were wondering (and of course you were) my holiday is going swimmingly. So far I've exhausted myself traipsing around London (and I'm going back to see some West End performances AND to meet Carrie Hope Fletcher at a signing), I've seen a bunch of things in various villages and I've also hopped across to Ireland. Feel free to be supremely jealous.
This week's theme is:
Top Ten Books We Enjoyed That Have Under 2000 Ratings On Goodreads 
Underrated and underhyped books are my favourite to discuss because there are some marvellous books that constantly get overlooked! Earlier this year I participated in the annual Underhyped Read-a-thon which was greatly fun and I read some fantabulous books!
Top Ten Tuesday is a weekly meme hosted over @ The Broke and the Bookish and each week there's a different theme that we get to make a list about featuring ten related books. It's so much fun and the topics are always great! It's also a fabulous way to learn more about people's reading adventures and I recommend heading over to the official page to do some exploring through the link up.
Also! All the ratings that I've listed below are as of today (July 2016)! So with any luck they'll go up in the future.
---
#1
The 57 Lives of Alex Wayfare
by M. G. Buehrlen
Ratings on Goodreads: 1,052
I think this is one of the most underrated books out there. I loved this story so much. The sequel has just come out and I fully intend to read it as soon as I manage to wade through my TBR pile/eiffel tower. This is historical fiction married to sci-fi and it will probably be one of the most enjoyable reads of your year if you trust me on this one.
---
#2
 Madame Tussaud's Apprentice
by Kathleen Benner Duble
Ratings on Goodreads: 146
I read this one recently and LOVED it. This is set during the French Revolution and follows characters revolving around Madame Tussaud – the lady who created the wax works museum. It's a thoroughly enjoyable story and something unlike anything you've ever read before.
---
#3
Cartwheeling in Thunderstorms
by Katherine Rundell
Ratings on Goodreads: 878
Katherine Rundell is quickly becoming one of my favourite authors ever. This is the second book by her that I've read and I was not disappointed. This is all about Will (a girl) who's grown up in Africa all her life as wild as wild can be and suddenly she finds herself being taken away to an English boarding school. Safe to say, she struggles to fit in to the strict rules and mean girls. If you haven't read Rundell yet, you're missing out.
---
#4
White Hart
by Sarah Dalton
Ratings on Goodreads: 585
This was a hidden gem that I found not long ago. This is magical and adventurous and will introduce you to some hilarious and brave characters. It's all about a land where every generation there's just one person with these magical powers – and the king wants them to keep running his city. Of course, things aren't great and people are suffering poverty. Just trust me on this one, it's completely worth it.
---
#5
The Shattered Court
by M. J. Scott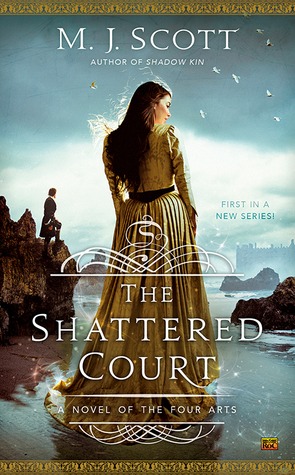 Ratings on Goodreads: 1,483
This book was a surprise. I was hesitant to like it at the beginning but by the end of the story I was so hooked it was unbelievable. This IS adult fiction (not YA) so brace yourself for an abundance of descriptive sex scenes (personally I think the book would've been even better without them), but this was seriously a fantastic start to a fantasy series.
---
#6
Legacy of the Clockwork Key
by Kristin Bailey
Ratings on Goodreads: 1,190
Calling all Steampunk fans! I can't believe this series isn't more popular than it is! I've just read the first book here but I do have the next one and I can't wait to read it. This is such an interesting steampunk story – imagine adventure and mystery all rolled up together and tied with a steampunk bow. Yeah, now you're interested.
---
#7
Trick
by Natalia Jaster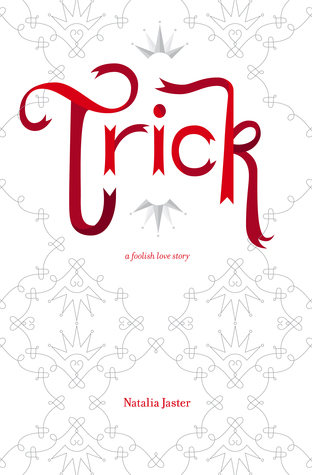 Ratings on Goodreads: 376
Another hidden gem. This book is funny. I don't even know what to say except for the fact that you really should read it. It's set in a world with four courts/kingdoms according to the seasons and Poet is one of the funniest, wittiest, loveable characters you'll meet. It really is a foolish love story.
---
#8
The Wolf Wilder
by Katherine Rundell
Ratings on Goodreads: 1,167
I'm sure that if I keep this up I will eventually convert you all into Rundell fanatics. This was the first of her books that I read and I fell in love with it. It reads like a Russian fairytale about a girl and her mum who made wolves wild again to be released back into the wild. Except her mum gets taken away so she goes on a bit of an adventure. You'll love it, I promise.
---
#9
 From a Distant Star
by Karen McQuestion


Ratings on Goodreads: 603
This book was so, so, so much fun. I don't want to give away too much for you but let's say there's an alien crash landing, a taking over of someone's body, a miraculous recovery, a confused love triangle, and a secret expedition to find some answers. I promise you'll have a whale of a time reading this one.
---
#10
Because You'll Never Meet Me
by Leah Thomas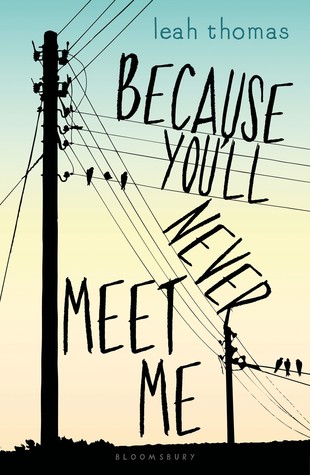 Ratings on Goodreads: 1,935
This was an unexpected adventure, this book. It's totally weird in all the right ways and I think you'll find that if you give this ago and take it for what it is you'll thoroughly enjoy it. It's about two pen pals, essentially, one of whom has never left the little bungalow he lives in because he reacts to electricity (it's complicated) and the other has no eyes and uses echolocation to see things. Yup.
---
Have you read any of these? 
 What did you think of them?
---
~~ Kirstie ~~