【 EMPIRE OF THE VAMPIRE 】
Genre: Fantasy
Author: Jay Kristoff
Published: September 2021
Publisher: Harper Voyager
Pages: 736 (paperback)
QUICK THOUGHTS
I may need a week to recover from severe heart palpitations this beautiful monstrosity of a book gave me. I am exhausted and amazed. This mammoth of a read tackles vampires in a gorey and brilliant way. A quest riddled with lies and a story to rivel Patrick Rothfuss's brilliance.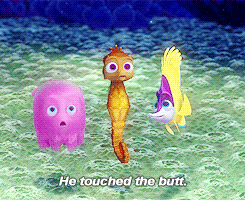 WHAT IT'S ABOUT (DON'T WORRY, NO SPOILERS)
This is the story of Gabriel de León. Literally. It is a story as told by him, in the book, to a vampire. It is a bitter account of his history, sins, heroic deeds and innermost trauma.
Put a man in a room for a hundred years with a thousand books, and he'll know a million truths. Put him in a room for a year with silence, and he'll know himself.
The story follows two main timelines of de León's life, swapping between his earlier days as a Silverstaint and his more recent timeline.
We meet many characters along the way as the reader sits much in the same place as the vampire questioning him, not knowing how the story got to where it is now, and positively desperate to know the tale.
There is a time for blood. And a time for rage. And a time to close your eyes and become the thing hell wants you to be.
This is a world overrun by vampires thanks to a neverending night (ish). Few places are safe, and the world is gloomy and dangerous. The vampires are having a ball, but everyone else is clutching at straws trying to find a way to end the night.
Hearts only bruise. They never break.
WHAT I THOUGHT OF MY FIRST EVER KRISTOFF BOOK
Well obviously I rated it five stars, so yep, this was pretty darn enjoyable. I have never read Kristoff's writing before and I'm both excited and terrified to read his other books now. Surely they'll be amazing, but also, surely this is the pinnacle of his writing and everything else will fall short.
We carry the greatest burdens not on our shoulders, but in our hearts.
I found this tale captivating and harrowing. It is bloody, violent and filled with the most inventive profanities. It is addictive, yet long. Fast, yet slow. Sexy, yet repulsive.
Gabriel tapped an empty leather pouch at his belt. 'Behold the purse in which I keep my fucks for which you think of me.'
If anything I'm upset that I read this at the release date and will now be put through the torture of waiting for book two's release. I swear if Kristoff does to us what Rothfuss has, I will start a revolution.
The world needs bad men, boy. We keep the monsters from the door.
SHOULD YOU READ IT?
If you don't mind dark themes, fighting, violence, gore, death, grief, swearing and brutal betrayals – indeed if you actually quite like these things in a book – this is for you!
From the greatest horrors are the greatest heroes forged.
It is a great epic and I personally think this is very much so worth it. It's a really fun read and the length should not daunt you. It's new, it's fresh, it's everything you love in your fantasy novels right now. This book is Kristoff's gift to mankind.
A life without books is a life not lived.
I also thought he did a great job of writing likeable, flawed characters, and peppering this book with fabulous one-liners that I'm sure we will quote for a long time to come.
There's no changing it, any more than you can change the will of the wind or the colour of God's eyes.
FINAL THOUGHTS
In short, I'm really quite impressed. This fired up my imagination and I'm so glad I read it. It explored new tropes that I'm sure we will see replicated in future books. It's just really good, take my word for it.

Fuck off, vampire.
Grab a copy!
I am an affiliate with these companies. By using these links to purchase books you are supporting Upside-Down Books!
You may also like . . .
Have you read title?
Are you planning on reading it?