Genre: Young Adult, Fantasy
Author: Claire Legrand
Published: April 2018
Publisher: Sourcefire Books
Pages: 470 [paperback]
---
Initial Thoughts upon Finishing
Well that was really rather good. I can't believe how easy that was to read – the pages just flew by! This is a spellbinding story of two women, one-thousand years apart. One with elemental powers she can't show and is scared to control, and one who heals from every wound and gets swept up in a rebellion. I really enjoyed this and I feel like the story is only just getting started!
---
Furyborn
I was quite nervous going into this because of how much hype surrounds this series now but it really is good and I didn't need to be worried. This is a fantasy story following two women, as I've mentioned. The world-building itself was brilliant and atmospheric—something that reminded me of the Throne of Glass world. Of all the things in this book (including the storyline), I can best remember and picture the setting. A strange element to be specifically stuck with, but there we are.
We start at the end. One chapter that sets the scene. Then everything rewinds and we jump back and forth between Rielle and Eliana slowly piecing their stories together and all the while wondering what the connection between the two must be. It's fast, it's furious, it's angsty and it's fun.
Rielle lives within the palace amongst the royalty and she has great magical power. But her father has wanted to keep this under wraps and she goes through lesson after lesson that bores her to tears to help her control herself. She does have quite the temper and that is concerning when she's so powerful she could do some serious damage in a mood. Her story kicks off when word gets out about her powers and throughout the book she is put to the test, literally, to pass several extremely difficult challenges that would prove, if passed, that she has control over her magic. If so, she would be dubbed the Sun Queen. There is nothing I love more than a character put through a gauntlet of challenges.
Eliana's story takes place one thousand years later. And the empire she lives in looks a whole lot different to Rielle's time. It's been conquered by a bunch of nasties who exploit the people. Poverty is rife, unhappiness is the mood of the century, and, most unsettlingly, people are disappearing in the middle of the night never to be seen again.
Eliana's story really picks up when she take it upon herself to find out where these missing people are going. She has an unusual ability to heal from most any wound and uses this to her advantage to be an assassin before accidentally joining a rebellion. She's desperate to save not only her people but her family too from the harsh living conditions of the empire. There is one place left in the realm that isn't under the control of these authorities and there is nothing more that she wants than to escape to that land.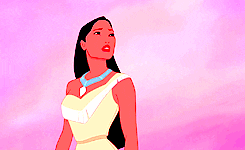 ---
Why It's So Good
It's really hard to put down! It's a pretty sizeable book so I was nervous that I might be stuck in it for too long. But I was flipping through the pages like no tomorrow. The chapters aren't too long so you really do find yourself playing the tricky game of OH GOD, JUST ONE MORE CHAPTER.
I loved the magic in this, specifically with what Rielle could do. It's magic on such an epic scale that makes it really fun to imagine. We also have darker elements to the story where Rielle is visited by this almost paranormal creature who is an "angel" (if memory serves) and he is invisible, just a voice whispering, usually bad, advice to her. That is a whole extra element of morals at play that makes the story extra delicious.
All in all, it's a wonderful mix of high fantasy, spellcasting and wizardry balanced nicely out with the grungy storyline of Eliana where you get the more down to earth setting and characters mixed in with dark and deceiptful plights.
---
A Word of Warning
I think the only thing I would add to my otherwise excessively positive thoughts on this, is that this very much so felt like scene-setting. As much as the story moves quickly, in a weird way it can feel like not a *lot* is happening. It really feels like at the end of the day, book one is outlining the characters and their missions and the general backdrop of the story, ready for things to go full throttle in book two. I can see how this might not be to some people's liking. My advice would be to give it a go and see if you even notice that until the very end.
---
Summary
If you haven't got this on your list to read yet, then you really should. It's a fantastic story, brimming with adventure. I am very much so looking forward to picking up book two and continuing the story. I think things are really going to get heated and probably a whole lot darker too. We have some fantastic plot twists—particularly one concerning one of the characters in Rielle's story—and I'm so looking forward to exploring them more!
---
Grab a Copy!
I am an affiliate with these companies. By using these links to purchase books you are supporting Upside-Down Books!
Get free worldwide shipping and great prices with The Book Depository!
Support an Australian company with Angus & Robertson and get free shipping on orders over $60!
Support an Australian company with Booktopia and enjoy flat rate shipping for AUS/NZ!
---
 

You might also like . . .
---
Have you read Furyborn?
Are you planning on reading it?
---

~~ Kirstie ~~