Genre: General Fiction, Romance
Author: Helen Fielding
Published: 1996
Publisher: Picador
Pages: 310 {paperback}
---
Initial Thoughts Upon Finishing
I am thoroughly surprised that I'm rating this two stars. So here I am, with my unpopular opinion: I actually didn't enjoy this very much. I found the story a little boring and overall just wasn't interested. Which is bizarre given that I LOVE the movie. Whoever adapted this into a film did the most brilliant job of extrapolating all of its potential into something amazing! Because wow, the book is very subpar compared to the film.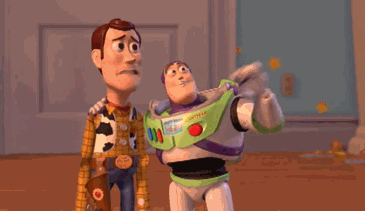 ---
Why This Just Wasn't Great
I think most of us here probably know the story of Bridget Jones. How it's a relatable rom-com about finding love and the pitfalls of dating bad men. And just the overall dramas of trying to be sexy and failing miserably. Right?
The story is pretty much as we know it from the film. We have Bridget and her mother from hell. We have adorable Mr Darcy and we have dickhead Daniel. And all the friends to go with it, too. But the tone of this book is just off.
I had moments where I did enjoy the story but on the whole this was a bit of a drag. I found the way the problems and mindset of Bridget were presented were really uncomfortable. I want to say that they're out-dated and mildly sexist but I'm not even sure the problem was exactly that. Okay maybe it is, I don't know.
I found it really easy to dislike Bridget because in the movie when she's striving for a skinny body and to get healthier etc, etc, it never seems too far-fetched. Like, yes, we should be comfortable with our bodies just as they are and the film REALLY drives that point home.
But the book? The book is about Bridget calling herself overweight when she weighs next to nothing. Once I did the conversion from pounds to kilograms I was like I BEG YOUR PARDON MADAM. I just couldn't get over it. So many things that Bridget was trying to fix about herself in the book just rubbed me up the wrong way and fell short of being humorous.
One other thing I found really distracting was the updates at the beginning of each section. Don't get me wrong, this is a diary and is supposed to be written like that but I'm sure they just got longer and longer towards the end and I ended up skipping them entirely. Which subsequently made me feel guilty.
---
Other Problems
Daniel. DANIEL. Come ON Bridget. I know it's hard to let go of some guys but SERIOUSLY. At least Hugh Grant was adorable and smiley and made pathetic attempts to appear interested. That barely happens in the book but BRIDGET KEEPS GOING BACK. GAH.
And secondly, Mr Darcy was great if a bit two dimensional. But that was saved by the fact that I pictured him as Colin Firth the whole time, and that makes just about anything forgivable.
---
Summary
I think, in short, we can conclude that I had issues with this book that were basically a rapid, spiralling journey of tiny problems I took umbrage over. I didn't find Bridget likeable, Daniel was ridiculous and should've been dropped a long time ago, and Mr Darcy lacked simply for not being Colin Firth. The movie has completely ruined this book for me by being so damn good.
---
Grab a Copy!
I am an affiliate with these companies. By using these links to purchase books you are supporting Upside-Down Books!
Get free worldwide shipping and great prices with The Book Depository and Wordery!
Support an Australian company with Angus & Robertson and get free shipping on orders over $60!
Support an Australian company with Booktopia and enjoy flat rate shipping for AUS/NZ!
---
Have you read Bridget Jones's Diary?
Are you planning on reading it?
---

~~ Kirstie ~~