Genre: Contemporary, Young Adult
Author: Jenny Han
Published: May 2017
Publisher: Scholastic
Pages: 325 {paperback}
---
Initial Thoughts Upon Finishing
Honestly? Some mixed thoughts on this one. I do love this series and how simple and sweet it is. But I found this to be really slow-going. Lara Jean is such a warm and delightful character and I love how unrealistically perfect Peter's responses to every are (maybe I'm just cynical). I enjoyed this, I wish more had actually happened, but I'm glad the series is done. There isn't much more to come out of this story, I feel.
---
Always and Forever, Lara Jean
So this is the third and final book in this series and now that I'm writing out this review several weeks after finishing it, I'm just feeling super eh over the whole story. Aside from anything, this actually managed to throw me into a reading slump—it took me a month to read this. A MONTH. Wtf?
If you haven't read books one and two then skedaddle or be spoiled! This continues the story after book two and the main plotlines of this instalment are following Lara Jean making a difficult decision of what to do about her relationship if she and Peter can't go to the same college? Then there's her dad marrying someone new and how that challenges the dynamics of her family, especially when it comes to Gogo who isn't home most of the time (due to attending college in Scotland). Not to mention such a good sprinkling of coming-of-age stuff.
---
Why I Wasn't Loving This
I felt too old for this book. Which is odd. People can happily read books meant for all ages providing there is something of interest in it to them or if the author has written in a way that is palatable. I loved the first two books. But this? Oh my GOD Lara freaking Jean GET OVER it. In fact, I just lowered my rating from three to two stars. Who am I kidding, this book annoyed the heck out of me.
*rages with unpopular opinion* I couldn't, honestly, care less about the seemingly trivial concerns of Lara Jean over Peter. She absorbed every goddamn opinion from cynical people and instead of asking herself what she wanted, she was ready to dump the guy and light him on fire if the trees so much as whispered to her that that was what she should do.
Look okay, maybe this is the point of the book. It's about a teenager who is (almost sickeningly) innocent and naive to the ways of the world. It's a story about a girl trying to find her feet and do the right thing. This is what we have loved Lara Jean for in the past. But now? Oh lord, save my soul, I just couldn't take it. This was the cake that had too much sugar in it, even for me.
---
Marriage Aside, Let's Focus on Peter
Honestly, I don't believe a guy like Peter would ever really be as nice as Peter turned out. But let's move beyond that. What really frustrated me in this book was how Lara Jean circles around the same points of insecurity again and again. This is perfectly normal in real life, but in a book? I felt like I was reading book two, again, but slightly differently.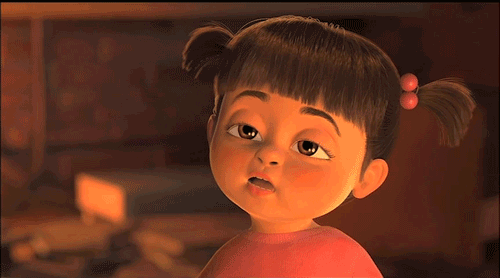 She was still hooked up on Genevieve but pretending she wasn't. She still stress-baking the same stuff. She was still questioning Peter's motives for everything EVEN after she reassures her. I just can't, guys. I can't handle this book.
---
Summary
Angst aside, I feel terrible for not absolutely loving a Jenny Han book. But the truth of it is that I found so many moments in this book to be insufferable as though written for ten-year-olds. If you adored book one and two then by all means, finish off the series (and let me know your thoughts because surely I cannot be alone). But if you're on the fence, maybe give it a miss?
---
Grab a Copy!
I am an affiliate with these companies. By using these links to purchase books you are supporting Upside-Down Books!
Get free worldwide shipping and great prices with The Book Depository and Wordery!
Support an Australian company with Angus & Robertson and get free shipping on orders over $60!
Support an Australian company with Booktopia and enjoy flat rate shipping for AUS/NZ!
---
 You might also like . . .
---
Have you read Always and Forever, Lara Jean?
Are you planning on reading it?
---

~~ Kirstie ~~