Genre: Young Adult, Fantasy
Author: Tasha Suri
Published: November 2018
Publisher: Orbit
Pages: 496 {paperback}
---
Initial Thoughts upon Finishing
This was really good! I'd been so nervous to read this in case it didn't live up to my high expectations, but it did! We had some great characters, an incredibly diverse (yay) world and customs and I thoroughly enjoyed it!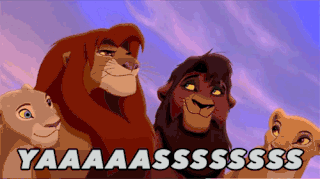 ---
Empire of Sand
This was a beautifully diverse tale set in the sandy world of Jah Irinah (and other cities too) following the MC, Mehr (whose name I really couldn't decide how to pronounce) as she battles against burdens and prejudices. This world is actually inspired by Mughal-India and I swear, I am just a sucker for anything with an Indian twist – Tiger's Curse, anybody? YES.
It's a such a fun story and STRESSFUL because almost everything is against Mehr. Her father is the Governor of Jan Irinah and so she has enjoyed a protected and wealthy life up until now. He has always kept her and her sister, Awra, behind closed doors and out of the Emperor's sight because of their mixed blood.
Mehr is half-Amrithi which comes from her mother (who has left). Her darker skin and striking features give away her heritage. It's a beautiful little culture where the people traditionally live in the desert and perform these rites to protect themselves and others from supernatural beings called daivas and for other occasions too.
Mehr wants nothing more than to be allowed to acknowledge and celebrate her heritage, but when the 'dreamfire' falls and she performs a rite, exhibiting strong powers that she has inherited from her mother, the Emperor finally takes notice.
And THUS we begin the story for real. We follow Mehr as she's swept away from all she knows, forced to do things that go against all she holds dear and have a serious burden placed upon her shoulders.
---
Diversity
I wanted to take a hot second to talk about how much I enjoyed the diversity of this book. It's really refreshing to read an epic fantasy in the YA category and have some really different ideas that aren't at all the same as the others.
This book made me think of how much I enjoyed exploring the world of The Wrath and the Dawn (Renée Ahdieh). One aspect of this book that I thought was done spectacularly well was the fact that, because of the culture within this book, Mehr wears a full-faced veil. Which I feel like discussing because of all the real world prejudices against veils and burkas and you name it. Tsk.
The values that Mehr holds dear are different to mine and yet I was able to go through this story with her and be sitting there also feeling her discomfort at not being able to wear her veil – the way that this made her so uncomfortable and felt inappropriate. In short, I just thought that Suri did a bloody good job writing this book. So if you've ever struggled to relate/understand this sort of culture, then this is a wonderful book to give you something of an idea about it.
---
What I Loved
The thing that really got me with this book was the way the magic happened. It's all according to something akin to weather changes with when this dreamfire falls. It's a storm, but a storm of gods' dreams. Which is COOL, people!
Mehr, being awesome and powerful (duh) is able to dance rites (also just COOL) and manipulate this power. The fact that dancing is the expression of this form of praying/magical shenanigans was just awesome.
I loved the fact that the Amrithi also had the knowledge to be able to speak to the daiva as well through sigils they made with their hands. Sign me up to this religion/culture because this sounds a whole lot more interesting that church.
---
Summary
I would HiGhLY recommend this book! I'd pegged my hopes so high, wishing and dreaming that this would be an epic story and read and everything I hoped it to be. And it WAS. Which is always exciting. I'm 103% intrigued as to where book two is going to go (especially because I'm keen for more Amun, and no, I won't give away anything more than that on THAT particular character – that is for you to enjoy *wink wink*).
---
Grab a Copy!
I am an affiliate with these companies. By using these links to purchase books you are supporting Upside-Down Books!
Get free worldwide shipping and great prices with The Book Depository and Wordery!
Support an Australian company with Angus & Robertson and get free shipping on orders over $60!
Support an Australian company with Booktopia and enjoy flat rate shipping for AUS/NZ!
---
 You might also like . . .
---
Have you read Empire of Sand?
Are you planning on reading it?
---

~~ Kirstie ~~