Genre: Sci-Fi
Author: Arthur C. Clarke
Published: August 1953
Publisher: Del Ray
Pages:224 {paperback}
---
Initial Thoughts Upon Finishing
This was stunningly brilliant. I have come out of this speechless. The way that Clarke has explored aliens, what it means to be human and space itself was beyond imaginative. This is not the raw type of sci-fi I often read but damn, this was one hell of a baptism into a genre I now want to read a lot more of.
---
Childhood's End
This story is a classic sci-fi with a real mind-thinker of a plot. I have never been stopped so many times in public whilst reading something and asked if I was enjoying the book and told how much they enjoyed it. Someone even came up to me on a train to tell me how good it was and recommend another similar book. Childhood's End is just something ELSE.
The story is set on Earth after an alien invasion. The aliens arrive with great ships that appear over big, important cities all over the world. New York, Moscow, Canberra (yay Australia), you name it. Humans don't know what to make of them to start with but the aliens gradually (okay, slightly swiftly) take control of the planet and turn it into . . . a nice place.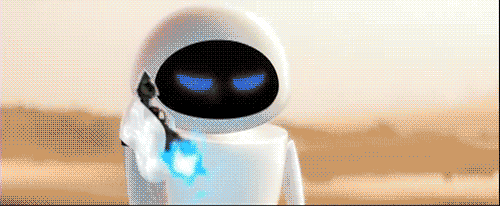 That's right ladles and jellyspoons, we have nice aliens. They stop the divisions of the countries and put an end to all wars. They make people nicer by moral standards and give everyone a small, fluffy puppy (this wasn't explicitly stated, but I'm sure it happened).
But they are never seen. Our first MC is the ambassador between humans and the aliens, who are fondly referred to as the Overlords. The story really kicks off once we've created a bit a rapport between this ambassador and the leader of the Overlords and then we are told humankind must wait another 50 years before they will reveal what they look like.
And so we wait. We wait and see, and we watch what happens after.
---
Why it's so Good
As a reader, we are left to sit and watch how this plays out, what the aliens are and what they came for. We have mind teasers and many cool sights to take in along the way. I really enjoyed how well this was done and how bloody clever Clarke was about creating a backstory to these aliens. HATS OFF TO YOU, SIR!
I don't often find myself in this original corner of the sci-fi genre (being far too distracted by dragons, gnomes, sword-wielding heroines and magical cakes, usually) and it was a refreshing re-introduction to it. There's a reason so many people on the street made an effort to talk to me about this book as I read it: it really is a king of sci-fis.
---
Summary
I don't have much to complain about when it comes to this story. I was delighted by the plot twists and thrilled with the aliens. This was a solid 4.5-star read for me and it certainly has me wanting to read more books like this!
---
Grab a Copy!
I am an affiliate with these companies. By using these links to purchase books you are supporting Upside-Down Books!
Get free worldwide shipping and great prices with The Book Depository and Wordery!
Support an Australian company with Angus & Robertson and get free shipping on orders over $60!
Support an Australian company with Booktopia and enjoy flat rate shipping for AUS/NZ!
---
 You might also like . . .
---
Have you read Childhood's End?
Are you planning on reading it?
---

~~ Kirstie ~~