Am I late or WHAT in getting this post to you?! Yes, I'm very late. But that's okay because we get to look at all the gorgeous books I acquired in November! Hooraaay! November was a relatively tame month (surprisingly) for me. I only bought one physical book for myself so I'd say that's a win regarding getting my TBR down (just kidding, that bad boy is forever out of control). But let's get cracking!
---
BOUGHT
Mutiny on the Bounty
by Peter FitzSimons
I'd been eyeing this off since it was released because I have a particular interest in this topic. I've never read a FitzSimons book before, but being the history buff that I am, I'm well aware of his existence and how widely respected he is. When I saw this on sale at a bookstore I just couldn't say no, so I grabbed a hardcover copy and my plan is to settle down and read this one in March next year.
---
RECEIVED
Enchantée
by Gita Trelease
I received a copy of this from Pan Macmillan and am really excited about it! I was invited to participate in a world-wide blog tour for when this one is released and I think it sounds incredible. Set in the French Revolution (1789) and involving MAGIC – how could you go wrong with this!? I can't wait to pick it up.
The Ruin of Kings
by Jen Lyons
This was another one sent to me by Pan Macmillan and I am so KEEN to read this one. My current plan is to take it with me on my month-long travels coming up, and tuck into it on the plane. I haven't read an epic fantasy story for such a long time, so I'm really looking forward to this one.
---
 AUDIOBOOKS
Scythe
by Neil Shusterman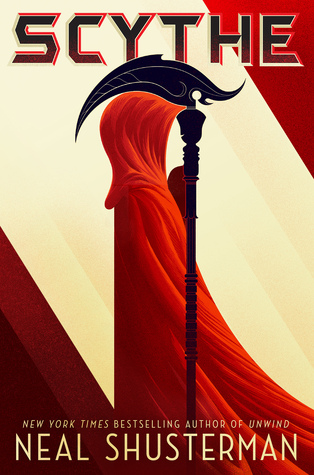 I've seen so many people enjoy reading this one that it's been on my radar for such a long time. So I thought the time was right to grab a copy of the audiobook version and I'm really enjoying it so far! This is so different from anything I've read before (actually, okay, it's definitely giving me They Both Die at the End vibes, but still).
Stephen Fry's Victorian Secrets
by Stephen Fry
Can you FEEL the levels of excitement I'm at right now!? I love Stephen Fry with passion: he is my HERO. And I will happily read absolutely anything that he writes. I saw that this little series (it's literally done in episodes of 30-50mins) was going for free on Audible. So, of course, I got a copy of it!
---
That's a wrap!
Have you read any of these? What did you think!
---

~~ Kirstie ~~